The Curious case of BCCI
812 //
20 Mar 2012, 07:02 IST
Personally as an Indian cricket fan, I really feel a sense of pride in what BCCI has done over last few years for not only Indian cricket but for an ordinary Indian cricket fan.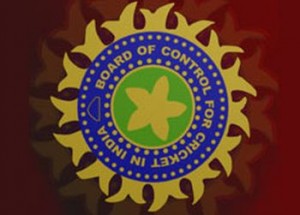 If you compare cricket boards across the globe (across the globe is an overstatement because you can really count them on fingers), all of them are run like a company. And by that I mean, all of them are really profit-driven. If you apply all the criteria of a company, BCCI has really established itself as 'numero Uno' Company in its field.  In creating a product offering such as IPL, BCCI really set world class standards for others to follow. When it comes to backing its most valuable assets – cricketers, BCCI has successfully negotiated closed room deals (some call it as arm twisting) and really protected its players' interests. Even in the matters such as DRS, it looks completely in sync with its players with hardly any conflicting statements coming out of their camps.
If you just browse through comments made by cricket followers on various topics such as monkey-gate or DRS, one can see that a typical hatred being developed against BCCI, particularly by a section of cricket fans from developed countries. It's understandable because English or Australian cricket fans (even administrators) are not used to such dominant sub-continental players. When it comes to nations, we all look up to US as most powerful one and in some ways arrogant too. In some ways, so is the case with the BCCI.
Now that BCCI has reached this domination, naturally its priorities should be there to stay. There is no indication to even suggest that its position is in jeopardy but that does not mean that it's not possible. If 1983's cricket World Cup win can provide impetus for the surge of cricket's popularity then it is possible for some other sport in India, especially football or tennis. The Indian fan base is so loyal, they follow Indian cricket as a religion but the question is – is that out of national pride or it's really the love of the game. If it's not the latter then a single Indian tennis star in top 25 or India's World Cup football qualification pose real threats to BCCI's sponsorship pie. Of course, these seem like distant dreams for an Indian but you never know, this can become a reality any time. BCCI obviously cannot control popularity of other sports but it can implement a lot of other strategies to continue with domination of cricket as a sport in India. One of the strategies would be to support development of cricket at school levels. And not only support but to create a parallel school level hierarchy complementing its current district and state based structure. This will not only help in continuing with popularity of cricket but can also be an alternate source of talent. It's also very important that this structure also reaches to small towns. In a school based system one can expect less politics and corruption because teaching is one of the noblest professions we have got.
It also remains to be seen how BCCI handles current burning issues like excessive cricket, match fixing threats, etc. In short, only time will tell which path BCCI continues to tread on and for how long.