The Dhoni captaincy conundrum
856 //
18 Dec 2012, 16:29 IST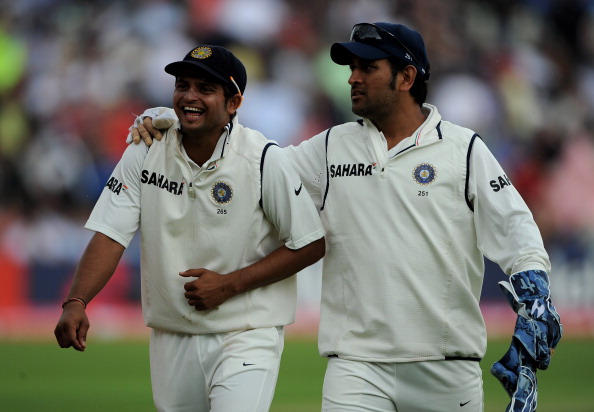 Perhaps the biggest talking point in India today is if Dhoni should be sacked as captain.Everyone seems to have a view on it. The lay man on the street, the media personality, the pundit and the cricketer himself. Many former cricketers seem, for some unfathomable reason, to believe it is their divine right to advise Dhoni on the matter of captaincy and indeed to advise the selectors to drop Dhoni from captaincy. The irony is that most of these former cricketers hardly know how to spell captaincy, let alone, anything about it.
Up until about three series ago, Dhoni was hailed as the  best thing since sliced bread. Three series defeats later, he is deemed to have no clue as to how to go about captaining a team. Everything in the past, apparently, was a fluke. Somehow the elements of the universe conspired in his favour to help him ride his luck. Now, however, he is being found out. Apparently, he has no clues as to what he is doing or what is to be done. It is time he goes. Ha! Hogwash!
Dhoni is an extremely astute captain. This chronicler, for one, is a great fan of his captaincy. Sometimes, he seems to have no clue about what he is doing with regards captaincy. Suddenly, he brings about a bowling change and it gets a wicket. Luck, some say. Talent, I say.
He is not the kind of captain who is always shouting. He is more calm and composed and believes that he only needs to say what he has to say once. He believes that the players are more than capable of knowing what is expected of them and they will do what is indeed expected.
What people call luck is actually just instinct. Any decision can be statistically analyzed to death. Statistics can tell you that Harbhajan Singh is perhaps the bowler who has the best record bowling the last over of a T20 international. However, only instinct can tell you to give the ball to Joginder Sharma. Instinct is essential for a captain and instinct works. Well, most of the time, at least.
The most important point is that the captain is only as good as his team. I mean, if there are no wickets that are falling, he can only toss the ball to the bowlers on the field. He cannot call upon some other guy now, can he? If his batsmen fail, he cannot do much about it can, he? Well, yes. He can score runs himself but that is besides the point. If one is talking about Dhoni as a captain, one must not take his form into account. If the whole debate is about Dhoni as a batsman, then there is a strong case for dropping him on the basis of form. But dropping him from captaincy on the basis of his form is just idiocy.
I see the other side of that argument too. Only if one performs can one merit a place in the side. In other words, no one can be in the side solely on the basis of captaincy. Perfectly valid. Perhaps it is time for Dhoni to reassess his batting. The last innings that he played showed that he did indeed possess the temperament for the longer version of the game. Perhaps he is batting way too down the order. Perhaps he should promote himself up more often.
With regards captaincy, however, I do not think that it is right to judge him and single him out for the collective failure of the team. As a captain, yes, he does have to take responsibility but then again, everyone else must own up to their individual responsibilities too. Let every member of the Indian team put his hand up and say that he did everything that he could and that the loss was solely due to Dhoni's poor captaincy.Then, he shall have to step down.
Until that happens, however, it is about time that we stopped finding scapegoats and started finding solutions to our batting and bowling woes.