The end of an era: Sourav Ganguly retires from all forms of cricket
1.77K //
02 Nov 2012, 09:26 IST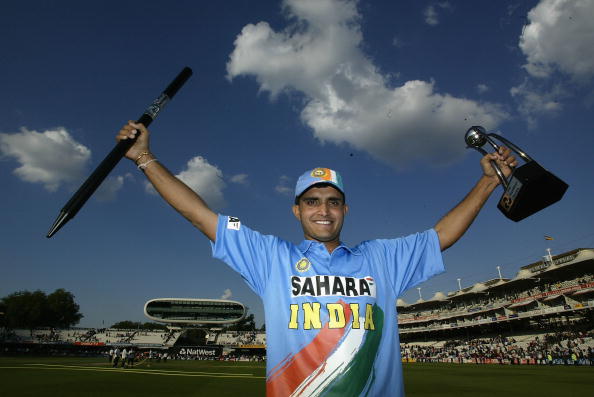 When Sourav Ganguly announced his retirement from all forms of cricket, a void seemed to have descended into the gentleman's game. Never again  will the 'Maharaja of Cricket' be seen on the 22 yards, marshaling his troops and playing that elegant cover drive. Declining to be part of IPL – 6, Dada said in an interview: "I will be almost 41 by the time IPL – 6 ends. T20 is a very demanding format. It would have been very tough for the body,"
For a generation that has grown up watching Sourav Ganguly's grit and never-back-down attitude on and off the field, it's a very nostalgic moment. Apart from Sachin Tendulkar, no other Indian cricketer has inspired such devotion. Even after he quit the Test arena, with an innings of  85 and a first-ball duck in IPL – 2, he has been lavished with admiration wherever he went.
The Debut
Following a successful Ranji season in 1990–91, Ganguly made his ODI debut in an ODI series Down Under in 1992 and managed to scored 3 runs against the West Indies. But he was dropped immediately because of his attitude, arrogance and lack of discipline. But the king of comebacks burst into international cricket scoring back-to-back centuries against England at Lord's and Trent Bridge in the summer of 1996. Since then, he has scored 7,212 runs in 113 Tests and 11,363 runs in 311 ODIs in a career spanning over more than a decade. Sourav Ganguly may not be rated as the best batsman India has produced, but he sure is the best captain India ever had.
Captaincy
Sourav Ganguly took over the helm of Team India in 2000 when Indian cricket was in complete shambles, which was struck by twin blow of  the match-fixing scandal and Sachin Tendulkar stepping down from captaincy following team India's drubbing at the hands of South Africa and Australia in Test matches.
Sourav Ganguly took over the reign of the Indian team – a job termed as the most difficult job after the PM's job in India; a job which is constantly under the scrutiny of the media. Ganguly went about his job in charismatic manner choosing young players and backing them to the hilt. With Ganguly, it is not about the statistics or calculations, it is more about instinct and gut-feeling. He never saw the pros and cons, he only saw possibilities; some became realities and success stories, while some backfired, but it never made Ganguly doubt his instincts. It is under him that players like Yuvraj Singh, Zaheer Khan, Harbhajan Singh and Virender Sehwag made their debut and became match-winners and were the back bone of World Cup winning team in 2011.
Under his captaincy, team India achieved remarkable heights, reaching the finals of the Champions Trophy in Nairobi, joint-winners of the mini World Cup, winning  against the invincible Australians at home in 2001, reaching the World Cup final in 2003, and winning both the one-day and Test series in Pakistan in 2004.
In just a few years, Ganguly rewrote the fortunes of the Indian Team. It became a formidable force even outside the subcontinent. From being bullied and bruised on bouncy pitches in England , South Africa and Australia, the team started winning Test matches and graduated to a team that was united and ready to fight till the last ball is bowled. There will always be detractors who will find fault with Ganguly's methods, decisions and style, but will never be able to downplay the motive behind his actions, the desire to build a team that challenges and conquers all frontiers. His 5-year reign as India's most successful skipper will always be special in the hearts of every Indian cricket fan. He brought new life into the Indian Team back then. He was a leader with a vision. The attitude, aggression & passion that we see that Indian cricketers play with today, all came under the captaincy of the great man. His leadership has been so aptly personified in this Theodore Roosevelt quote: "The best executive is the one who has sense enough to pick good men to do what he wants done, and self-restraint to keep from meddling with them while they do it."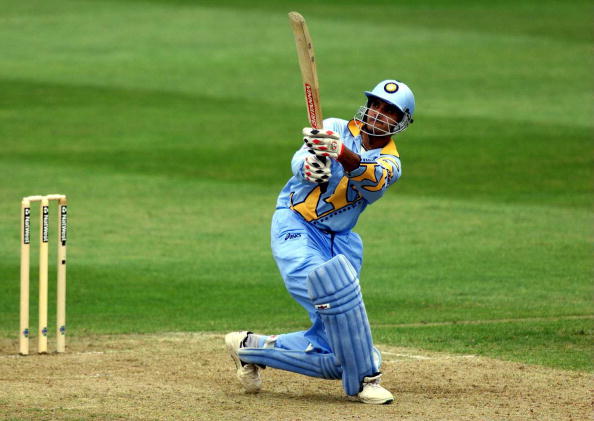 The man is a warrior and played his part like a gladiator – for whom Victory was the only thing worth fighting for. The ordinary players turned into soldiers led by their General to achieve glory for their country. Most of all, he was a man of character and a true fighter of the game; a person who would take on Steve Waugh before even the first ball was bowled or come to bat at No.4 position to score 144 at the Gabba to answers his critics.
Geoffrey Boycott, a voracious supporter of Ganguly and also named him 'The Prince of Calcutta', said in an interview: "Under Sourav Ganguly, India has won no fewer than 11 Tests abroad. Not much by any standards but when you consider the fact that they had only 13 away Test victories to their credit earlier, it is a commendable achievement in five years. Now, if you think Indians won only in Bangladesh and Zimbabwe under Sourav you are wrong. Sourav's first victory was against Bangladesh and the last against Zimbabwe in Zimbabwe, but let's not forget that in between, India had won in England, West Indies, Sri Lanka, Australia and Pakistan, too. This is something an Indian team had never done before."
We may enjoy a balletic forehand from Federer, astonishing free kick by David Beckham or a cover drive by Tendulkar. But the sight of Ganguly dancing down the track against Muralitharan will be something to cherish for a long time.
But yes, my opinion is purely personal.
Now that Ganguly has decided to retire from all forms of Cricket, never again will the ever game's most admired and hated player be seen in action on the 22 yard strip. For a while, it will be a staggering blow to my belief in permanence. But Sourav Ganguly has always risen from ashes as a phoenix and he may return to coach team India in the near future. Till then, God bless the Maharaja of Cricket!!
P.S: At the time this article was written, news came that Hyderabad IPL franchisee has approached Sourav Ganguly to be part of the team in IPL – 6. So lets keep our fingers crossed!!