The eternal love for cricket in India!
1.37K //
09 Dec 2012, 19:38 IST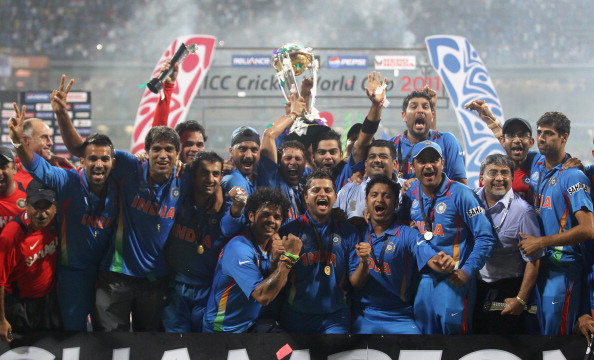 If there is something that unifies the people of our nation beyond all diversities in religion and culture, it is the never-ending affinity towards cricket.
Here in India, Cricket is not considered a 'sport,' but it has been the mantra reflecting back and forth through the skin and blood of every Indian. Wins and losses do not keep the Indian cricket fan away from the game. It was witnessed today morning, when a considerable crowd turned out at the Eden to support MSD's boys, knowing that they will lose the match for sure.
India might face a first round exit at the World Cup, but Indians will keep themselves tuned to the television, hoping India win the subsequent series. An ardent soccer fan might argue that football in Europe will glue more fans to the game, but it does not produce the same national interest and spirit that cricket has generated in India.
Cricket is a lazy game compared to football and tennis, but still, it is the most loved game in the sub-continent. It has been our unofficial National Game ever since Kapil's Indian Devils won the Cricket World Cup in 1983.
When India loses matches badly, there are fanatics who tend to change their interest to to some other sport. Unfortunately, the same people will be the first ones to watch the next game, hoping India emerge victorious. There have been neutrals who beg people to support India's campaign at the Olympics and other sports; there have been movies and books visualizing India's success stories in other sports; but none have succeeded in changing the love towards Indian cricket.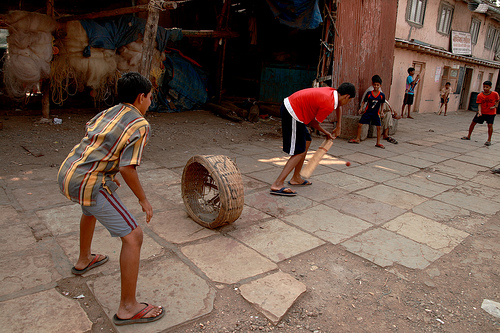 Indian cricket is more like an addiction. Once you start following the Men in Blue, you cannot simply avoid it. No other sport gives you a heart attack; no other event increases a channel's rating; no other person inspires you like a cricketer. It is factual that Shahrukh and Salman haven't made any brand as popular as Dhoni and Sachin have made 'Boost'.
Cricket is not something that is played on grounds and proper green tracks. It is played everywhere in India. The bat-ball game could be watched on the streets, inside residential compounds, on terraces, in parking slots and on every spot where there is atleast 20 square feet of empty space. Gender and age do not keep Indians away from playing the game.
Every Indian kid would know MSD and Yuvraj Singh. Every one above the age of 18 would remember Sharjah Cup and Natwest Finals for their life. Because these people are not only idols, but they are household names. They may not be as great as Messi or Federer, but they certainly have a loyal fan base than the latter names.
There are people who follow certain superstitions, say sitting on the same chair for every India match, that could make an outsider go wild. It is because people do not follow cricket here, but they just fall in love with this beautiful game.