The great curse of Indian sports
3.46K //
18 Nov 2012, 17:35 IST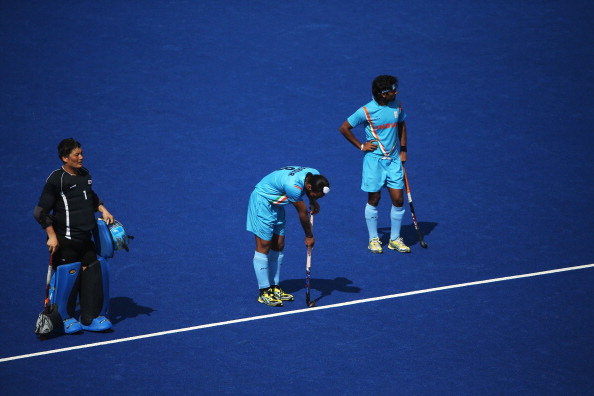 Ironically, there seems to be an unseen burden upon our nation. It's an inconspicuous yet unmistakable curse inflicting all of our nation's endeavours right through the centuries since the beginning of time. Surprisingly, this tragedy isn't an outsider's angry curse thrust upon our civilization but a mental disorder borne of our own upbringing.
There's a set pattern in the Indian mindset. Starting off as fast learners soon follows an untamed greed for pomp that leads to degradation of our potential. Thereafter starts a long arduous struggle to retrieve a past glory until we come together, add a unifying spirit to the strategy until we finally emerge as the triumphant leader!
It might seem like a common curse underlying most scripts right from our educational sagas, politics, globalization, economy, partnership ventures or even our struggle for Independence. But alarmingly, even sport hasn't been excluded from the fangs of this fickle fate. One look at the story of any sport right from Football, Tennis, Cricket, Badminton, Chess, or even the timeless classic Hockey, we notice the same thread running through all these elegant garlands.
Hockey; a game close to 1200 years old that's older than the roman games, took its birth in India as late as 1885 in the clubs at Kolkata. Pretty soon, Indian was a divine force that was unstoppable, registering gold in its first entry into the Olympics at Amsterdam, 1928 without conceding even a single goal. Boasting of some of the game's unforgettable legends, we formed a magnificent army that tore through rivals with a brand of devastating yet charming play. An untouchable empire that stood on top for close to 3 decades!
But as the curse suggests, we soon lost our footing. Our inspirations were misplaced elsewhere in the petty shadows of fame, money and stardom we thought were more important than the glory on field. We soon lost everything we honoured and long prided and today stand at the game's nadir with a return from London Olympics where we failed to win a single match. The greater shame though is that we've not yet got together in unison to start a glorious comeback. We seem to be contented emulating the greedy strategies of other popular sports in the country, ignoring the arduous phase of accumulating shame on the international platform. Hockey is doomed to descend into its grave if we do not begin earnest attempts to retrieve a fading past. Strangely, the final hope is this incessant cursing itself!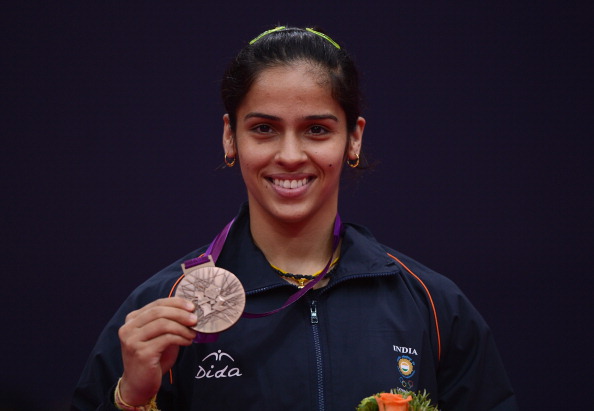 Badminton isn't much different in its tale either. From the game's inception in the country, we have had a legion of triumphant world champions in Padukone, Gopi Chand etc. But soon the game just faded into oblivion with not many world beaters in our ranks. It took a while although here, money wasn't much of a greedy pursuit given the game's not-so-popular following. However, the present times signal that lovely phase of returning to those golden days with the rise of young players of steel. A league of gladiators across both genders in Saina, Kashyap, Anand etc. giving us a bright future to look forward to, signalling the final part of the pattern of this great Indian curse.
The more illustrious cousin game tennis too has had its share of a novel history reiterating the Indian curse. We started off with a glorious first chapter with world renowned players like Vijay Amritraj, certainly not the best but among the greats.  Along the way we produced some of the game's greatest doubles specialists in Paes and Bhupathi who unfortunately did fall prey to petty issues of the aforementioned shadows. Personal differences seemed more important and consequently, we had to reluctantly concede the pedestal of glory. Although recent times give a reason to cheer with rising names on the circuit like Rohan Bopanna, Yuki etc. who might one day attain those coveted status of world champions leading us to greater heights.
With cricket, a similar story again resurfaces albeit with a more glaring certainty. Every great form of the game that arose during the course of its evolution in the past century has seen India take the first successful steps only to follow it with some despairing failure. Be it the ODI World Cup, the ICC mini world cup, the T20 world cup etc. we've always started with a champion signature on the cup only to drop from the peak.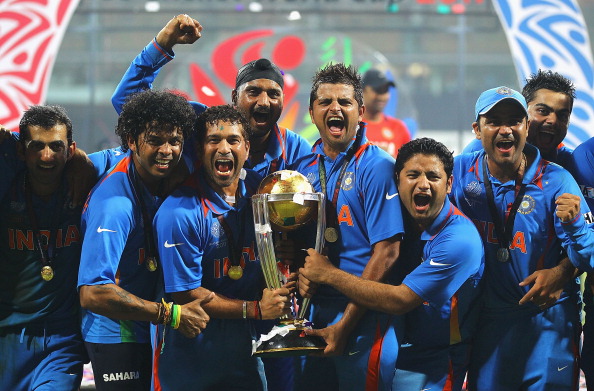 The great starts have inevitably given way to the craze of money be it with match-fixing, ad deals, sponsors, IPL and hundred other known/unknown ways. How many inspirational icons of our childhood have robbed us of the trust we bestowed in their antics on the field!
Thankfully though, we went through the entire struggle and turned a complete circle to return to the top, winning the World Cup again apart from securing the No.1 test status. Unfortunately, the sad truth about this game is that we have never learnt a lesson as history seems to repeat itself.
The great Indian curse hasn't spared Football either. A game that entered India in the same year as hockey didn't rise to as much fame despite its otherwise maddening world popularity (must be something to do with our grudge for the English).
We made a triumphant start with the formation of AIFF in 1937 that later on got affiliated to FIFA in 1948. We acted as one of the founding members of AFC in 1954 and scripted a golden era of Indian football '1951-1962' with stellar international performances. This period got home two golds in 1951 and 1962 Asian games, apart from the distinguished honour of being the first Asian nation to reach Olympic semi-finals in Melbourne Olympics, 1956.  But somehow the ideal start wasn't built upon. 6 decades later, we are yet to add another event of as much pride to this list.
But all hope has not yet been lost, with names of certain Indian origin talents in demand even in the English circuit and the growing talent search programs in place. Slowly, but steadily, we've probably begun that arduous phase for that great day when we shall savour a major world triumph. The day may be far off as yet, but it's not a fairy tale for sure.
For as evident from all of the above, the Great Indian Curse is also our greatest boon!