The great Indian cricketing festival
837 //
13 Nov 2012, 00:17 IST
The Great Indian Cricketing Festival will begin from November 15th when India will take on England in the first test. Diwali  here in India will be celebrated on 13th November, but unlike every other year, this will not end the festive season for the calender year. This time, the festive season will start in India from November 13th and continue till March 2013.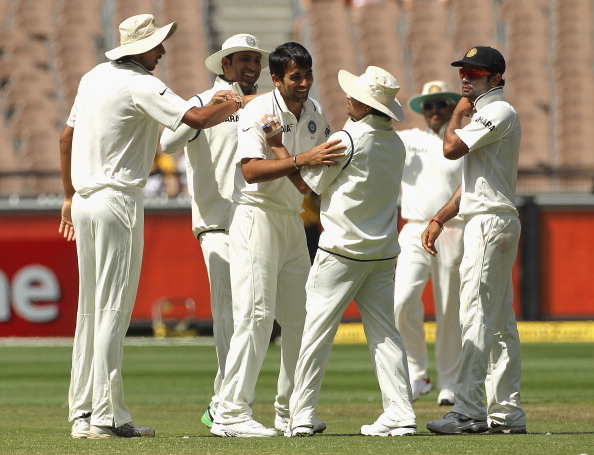 India is going to host a series against three different countries on the trot and all the series will be equally interesting and heart throbbing. We are living in a country where cricket is treated as a religion and every player as super heroes and every match as a new festival. Lets take a brief view on the series to be played by Indian cricket team and what importance it holds for Indian cricketing fans.
India-England Test series:
The Payback Series
Staring November 15th, this series will mean a lot for both countries. India faced a devastating last year when they lost 4-0 to England, forcing them to lose their number 1 spot to England. This series, for an Indian fan, is being treated as the Revenge Series. Every Indian fan wants their team to defeat England by the same margin and regain their lost pride.
India – Pakistan One Day and T20 series:
Mother of all series
The series will start just after India-England test series, when the English team will return home for Christmas celebrations. Pakistan will play two T20s and five ODIs in India.This series' fate is still endangered, with some political parties protesting against it. However, as a genuine cricket fans we are desperately waiting for the series and don't want any political indulgence in cricket. It is always exciting to see the neighbours clash. The series will undoubtedly be an absolute thriller.
India-England One Day series:-
As the Pakistan series will end, it will be English men who will be returning from their Christmas vacations to play the ODI and T20 series in India. Last time when they played in India against India, they had lost the series 5-0. Therefore, the same will be expected this time around from the hosts' fans.
Indo-Aussies series:-
After two crunch series against Pakistan and England, it will be time to hunt the Kangaroos when they come to India to play four tests and ODIs in Febuary. This series can also be treated as a revenge series, because at the start of the year we faced a 4-0 defeat to the Aussies in tests.
So, for the coming five months, the whole of India will celebrate Diwali, as we will expect a lot of fireworks from each series. May God keep all the players fit through the festive season.