The greatest Indian fast bowler ever - Javagal Srinath
5.09K //
28 Nov 2012, 11:01 IST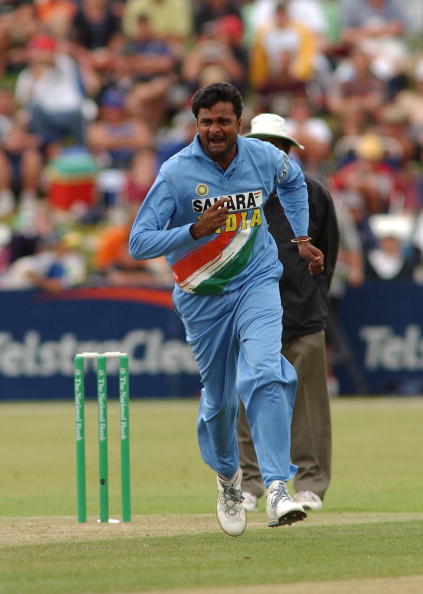 Those days were priceless. Things of beauty were valued in their true forms, and so were sports. Games like football and hockey had those beautiful short passes, man-to-man marking and goals of great charm. Cricket was glorified in its true format. People would throng to the stadiums very early, braving the climate to get immersed in the game. Even the domestic formats drew huge crowds. I recollect those days like they happened last week. My father took me to the stadium for a Ranji trophy match between Orissa and Assam. It was my primary schooling days. At noon, when the players were making their way back for a quick lunch, I heard a few talking about a hat-trick in another match between Karnataka and Hyderabad at Bangalore. That bowler was tall and approached the crease with a good speed. However, I got to know his name later on. It created a few ripples somewhere deep in the corners of my mind.
The sun was descending on the Gavaskar – Kapil Dev generation. There was a lot of debate on who would take the baton and carry on the legacy of Indian cricket. Fortunately, the batting department saw the subsequent entry of "The Wall", "The Lord of the offside" and "The Demi God". However, there was panic and anxiety as to who will lead the bowling attack. The spin quartet by then had finished their cricketing careers, and within a small span of time, the Kapil Devs and the Prabhakars would join the previous. But as it's always dark before the dawn, light was thrown on a new generation who later went on to become one of the finest players of the game. The new generation of Sachin, Rahul, Lara, Waugh, Walsh , Kumble and one more special player – Javagal Srinath.
Those cherishable moments will be etched in my memory forever. It was late November and the South Africans were visiting India for a series of test and one day matches. It was in the second innings of the Ahmadabad Test, and this lanky pacer by the name Javagal Srinath, an engineering graduate from Mysore, made his mark. He was decently well known by then, but this Test was special. He ran fast, bowled consistently and demolished the visitors; first booking Hudson and Rhodes in front of the wicket, and then disturbing the stumps of Donald and Adams in one of the most brutal displays of fast bowling and bagging career best figures of 6 for 21. Sachin Tendulkar, the then-skipper said: "It was one of the greatest exhibitions of fast bowling I have seen from an Indian for a long time". There has been many an occasion, where I personally moaned when Srinath was bowling and I could not watch him live. A few beside me were amused when they came to know that I'm weeping for a bowler but not for a good batsman.
Srinath was not someone who looked like a Marshall, but he did run at a decent speed. Those movements to the crease involved an unwavering grace. Those menacing deliveries landing from a trajectory that not only made the batsman check his stance, but also put  their skills to a stoic test. Srinath harnessed his craft involving both fitness and bowling at such a level that he would be consistent  at any time, even the most challenging climatic conditions. A few aspects that we look at in any speedster are speed, consistency of balls landing in the "corridor of uncertainty" and those toe-crushing yorkers. Think of calculating Srinath's speed and who better than the then touring Proteas side in 1991 can tell you better?  They knew the capability of a Lance Klusener and an Allan Donald, but were totally taken a back by Srinath's deliveries as he kept crossing the 148 kmph mark on a regular basis. To the amusement of all, he even clocked 154.2 kmph in one of his attempts to complete a legitimate over. Such was his power. As a sportsman, he always emphasized the need of being fit and on those injury management techniques. On one occasion, he said: "Knowing your body is important. Outsiders can't read your body at all; you are the best doctor and physiotherapist. When you can't read your body, you look out for help". One of the most endearing things about Srinath were his on-field celebrations.
At times, we become speechless and helpless. Neither can we eulogize the issue nor can we rhapsodize such gracious moments. One such spell occurred during the 1999 Pakistan tour to India, remembered for the unmatched deeds of Anil Kumble with a ball. The venue  was Delhi, and the occasion was the second innings. Destiny was smiling big on Kumble at the other end. He kept sending the Pakistan batsmen back to the pavilion at regular intervals. It seemed as if others were not even qualified to take wickets on that day. Then the inconceivable (for me) took place. Who for any event thinks a speedster runs in not for wickets but for completing a legitimate over? Srinath actually achieved it much to the agony of me, his true fan. In an attempt to let Kumble take his 10th wicket of the innings, he just bowled to make sure the odd over is completed. It is something about him which I reminisce the most.
I can go on evincing the character of Srinath eternally and without exaggeration. But time and space forces me to stop here talking about him, my all time favorite cricketer.
In all, India has one Mehallasha Pavri, one Mohammad Nissar, one Kapil Dev and one Javagal Srinath.