The heroic tale of Javed Khan
3.01K //
05 Nov 2012, 21:23 IST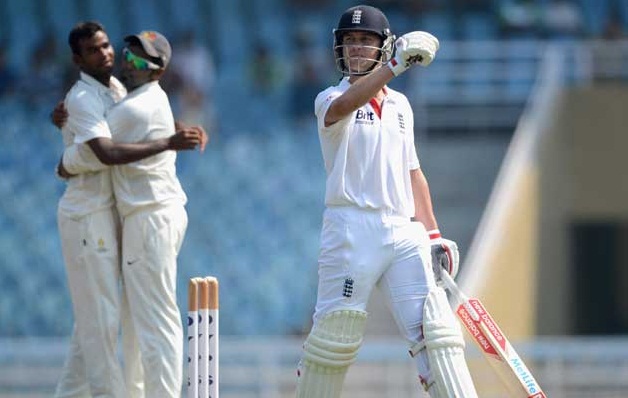 After losing Nick Compton early on Day 1 of their practice game against Mumbai A, England were relying on the experienced hands of Jonathan Trott to build a good score and guide youngster JE Root, who is on his first tour to India. On the other side, Mumbai A's skipper Suryakumar Yadav was looking to get the South African-born English No. 3 out as early as possible. He handed the ball to a raw 22-year-old bowler from Maharashtra who earlier had shown a lot of promise and hunger in the nets. With his consistent line and length, he managed to find the outside edge of one of the world's most technically proficient batsman. The whole team then converged to celebrate the dismissal, but the bowler himself struggled to raise a smile, as his father was being buried while he was playing. This 22-year-old is Javed Khan, who continued to bowl his line and length with consistency and was rewarded with another wicket, that of England's top scorer of the match and one of the most promising youngstera of international cricket, Jonny Bairstow.
Javed Khan, the young medium pacer from Maharashtra played two Ranji trophy matches in 2010-11 season before being totally ignored by the selectors. Presently, he is not even part of Mumbai's under-22 squad. When selected for England's practice match, he was hoping for a strong performance so that he could get back into Mumbai's Ranji trophy squad. But life took another twist for him as his father Jayish Khan took ill and had an open heart surgery scheduled for the night before. So Javed had to be at the hospital all night instead of preparing for the game along with his teammates.
At around midnight, Javed came to know that the operation hadn't been successful and his father had passed away. But on the next morning, Javed decided to skip his father's funeral and play against the English. It must have been one of the toughest decisions in his life, but the fact that one of his father's last wishes was to see his son bowl to world class English test batsmen meant that there was no doubt in Javed's mind on what he was going to do on the next day. Javed Khan's long term coach, Raju Pathak played a very crucial role in consoling the medium pacer and letting him play.
Raju Pathak said, "He was crying the whole night and was in a state of shock, but this match against England was a big opportunity for him. His father was keen to see him bowl against England. So he did what his father would have wanted him to do." He also said, "Javed is in great form and it was very brave of him to come out and play today." Most of his team mates didn't know this fact and the ones who knew hadn't spoken about it to Javed, so as not to distract him.
At only 22 years of age, the composure and exceptional courage shown by the Maharashtra medium pacer in trying conditions is noteworthy. Encouragement from his well-wishers and family helped him to produce a great spell of bowling which made the visiting English side work hard and sweat in their second warm-up match. Hopefully, this sad and unexpected incident in the youngster's life will spur him on to greater heights and maybe one day he will turn out in Indian colors, with his father watching over from the heavens above.