The masters of 'Lazy Elegance'
3.13K //
31 Dec 2012, 20:37 IST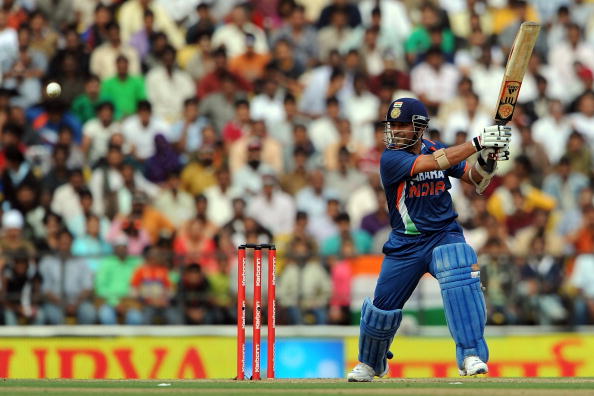 I sometimes feel that it is inevitable to remove the word beautiful from anything we choose. Or I guess it's something we really don't want to get rid of in the choices we make. Cricket, for that matter is no different. Beauty in cricket has nothing to do with the physical appearance of a person but instead, it is quintessentially related to the magnetic powers a cricketer's play can possess. These guys have something in them that really helps having more bums on seats as compared to the others. They may or may not possess the best credentials or statistics to prove their mettle, but watching them play becomes a treat for the viewer and something worth spending the hard earned bucks on. They are the gifted guys who create a sense of envy amongst their peers since they can't understand the reason behind the flair associated with the former, considering the hard yards put in by all of them are almost similar or sometimes more in the latter's case. They've come from all spheres and with all sorts of skill sets including batting, bowling, fielding as well as wicket keeping. The guys that we are here to discuss in this article are more towards the batting side of things and we will be focusing on a certain characteristic associated with them – their lazy elegance.
What is the first thing that comes to mind if I say these names – Sachin Tendulkar, VVS Laxman, Mark Waugh, Brian Lara, Ricky Ponting, Saeed Anwar, Inzamam ul Haq, Carl Hooper, Michael Vaughan, Mahela Jayawardena? The common factor behind all these great names is that they just seem to have that extra microsecond while playing the ball. This characteristic when put arrogantly, is termed as "The Lazy Elegance". This extra fraction of a second really makes them a treat to watch. The way they go about shot making makes them look in a league that is slightly deviant from the rest.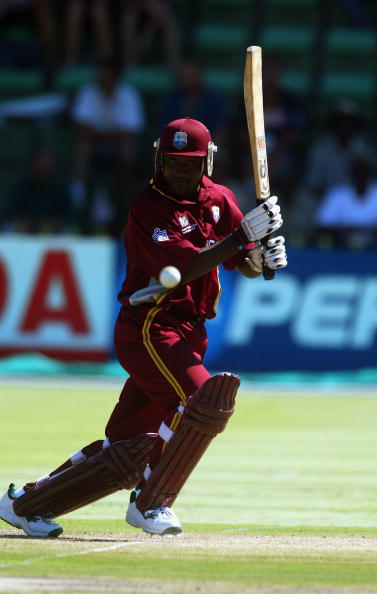 Some of these guys definitely go the distance and maximize their potential, and just turn out to be the champions they are expected to become. Guys like Tendulkar, Ponting, Lara, Inzamam just go the distance and make the list of the all-time greats even more sacred. Some of these like Vaughan, Waugh, Laxman, Anwar did really well but stopped one step before achieving legendary status. Some really don't go on to excel the way they were once supposed to, like Carl Hooper. An ex-Caribbean great once said that if I was Hooper, I would be getting a hundred every second game, considering my hunger to succeed. The clues lie in the aforementioned statement – the hunger to succeed comes much before any other thing, including god-given gifts.
One of the players I really loved to watch bat was Mark Waugh. He was one of the most attractive batsman of his era and definitely the most attractive of all the Aussies. But, as far as my understanding of the game is concerned, his talent was much more than an average of 41 in Tests. He was a great ODI player though. The flick shot over the mid-wicket with ball pitching outside the off stump was really a privilege to watch. But, I am a firm believer that he could have achieved much more than what he actually did. But that doesn't take anything away from his knack of pulling crowds.
Another great Pakistan left-hand batsman primarily in the 90's and the early 2000's, was Saeed Anwar. He was once part of the deadly quad of the 90's which included Sachin Tendulkar, Mark Waugh and Brian Lara. His career ended in a premature manner due to some personal issues. But he was the most sought after Pakistan batsman of his time. Another name worth mentioning here is that of the former England captain Michael Vaughan. He was primarily known for his performance as an opening batsman in the 2002 Ashes down under, scoring some 600 odd runs and captaining England to the famous 2005 Ashes at home. But, there is something else associated with the guy that makes him a part of the elite group. His flair while batting and the time he had at his hands while playing any bowler was soothing to the eye. It made us feel that batting is a cakewalk which actually isn't true.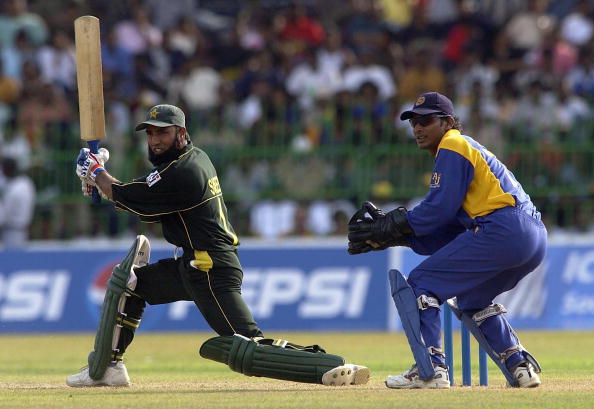 If we get down to the current lot of cricketers, there are few who do possess this quality of "Lazy Elegance". The first that comes to mind is the stylish right hander from India – Rohit Sharma. I heard someone saying the other day that he possesses the elegance of the early Tendulkar. What I feel about him is that he has great sense of timing and touch of a great player and the panache of a crowd puller. Hope he realizes his potential and reaches the heights he is expected to achieve. Some others in this category who are worth a mention are Michael Clarke, AB de Villiers, Darren Bravo, Ian Bell. All these guys are really a treat to watch when on song and are expected to reach magnanimous heights.
An important word needs to be spared about the guys who don't exactly fall into this category but are equivalent greats. Rahul Dravid, Jacques Kallis, Matthew Hayden, Kumar Sangakkara, to name a few, help populate this list. These guys don't have that panache which is the core of this article but they have been the stalwarts for their respective countries. Their achievements are by no means less than the aforementioned but they do things in a manner which is not in conformance with the theme of our discussion. They don't possess the "The Lazy Elegance" to that extent but their hard work and determination has made them into legends.
To conclude, I would just like to say that the quality under discussion is something that makes the game look even more beautiful. It adds colour and beauty to the game. But it does not imply in any way that it is enough to take you the distance. It is just an add-on or an attractive colour that is added to make a dish appear very enticing. The effort needed to actually get that dish gulping down the food pipe through the taste buds, remains the same and is not in sync with this quality at all.