The miracle named Mahendra Singh Dhoni!
3.05K //
13 Jul 2013, 08:51 IST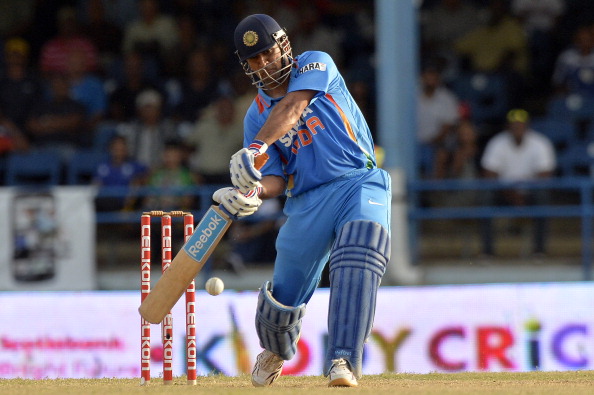 Two days ago, the whole world was reminded of what a legend MS Dhoni is.
While India still needed 20-odd runs in the last two overs to win the tri-series final against Sri Lanka, nobody had really lost hope (including the dejected-looking Virat Kohli in the pavilion). The reason? It's because MSD makes limited overs cricket look like a Bollywood masala flick – no matter how many difficulties you face, there's always a happy ending! And that's what happened; India won with 2 balls to spare.
By now there must have been thousands of more articles written about Dhoni and his fantastic finishing skills, and why not? If a man can make an India-Sri Lanka ODI come alive, he deserves to be written about! So, why am I adding to that pile? Well, I just couldn't resist.
Like a lot of other Indians, I had written Sri Lanka off before the match even started. It felt like just another match where a few Sri Lankans would produce a few good performances, but would eventually end up on the losing side. And it did turn out that way after all; but the way India won it made the game really special.
It wouldn't be an exaggeration when I write that Dhoni revived the cricket lover in me yet again! That huge six he hit on the second ball of the last over made me feel like a child who finds hope just after thinking its all lost. After that, I was certain that we were going to win. We can only wonder – how does somebody do that, beat the pressure and rise to the occasion over and over again? Well, its definitely not easy, and Dhoni's greying beard can account for that.
He's one of the players you really learn to respect because he's as much of an inspiration off the field as he is on it. Dhoni's lowest point as the Indian captain was perhaps the infamous Test series against England after which every second expert was ready to write him off.
However, it was at this time that he first truly inspired me. No matter how badly India lost and how much criticism Dhoni faced, he never let the pressure show on his face. Whether he really felt that motivated or was just put a brave face for his team and the Indian fans, he showed that even in the direst of situations he isn't an easy man to break down.
But as Abraham Lincoln said, "Nearly all men can stand adversity, but if you want to test a man's character, give him power." Well, Dhoni passes even this test easily enough. Even after leading India to a Champions Trophy and two World Cup victories, he's one of the humblest people you'll ever see. After the recent win, when he was asked how he does it all, his simple reply was, "I think I am blessed with a bit of good cricketing sense."
Now do I need to say more?