The morning after
982 //
17 Dec 2012, 22:20 IST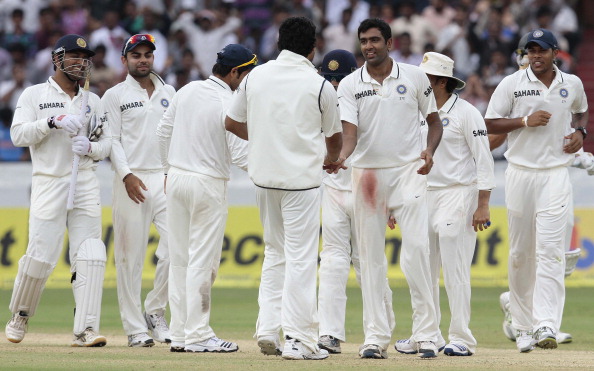 By now, everyone would have done their post-mortem of India's recent low. 28 years, better spin bowling by England, toothless Indian attack, Sachin should retire – all that has been covered. What next?
The last time India lost a series at home, heads rolled. Aakash Chopra, who had been the perfect foil to Sehwag down under a year back, was unceremoniously dropped (albeit after a string of low scores) and a diminutive left-hander from Delhi took his place at the top of the order. Also going out was the teenage prodigy Parthiv Patel, who was replaced by yet another teenage prodigy Dinesh Karthik who would in due course of time give way to a long haired biffer from Jharkhand in the mould of Gilchrist.
Before that, the last time India had lost a series at home, the entire team underwent a makeover. Azharuddin was left stranded on 99 Tests, although one suspects that he would have got another chance had the match fixing issue not cropped up.
In that series too, a lesser known left arm spinner by the name of Nicky Boje had caused India a lot of pain, whereas India's bowlers could only watch. Murali Kartik had debuted in that series; he would go on to become India's primary fringe spinner. The one who is required only when the lead spinner(s) is/are injured.
India were stung hard and they hit back. A year later, a Hyderabadi who replaced Azhar was flicking his wrists to play the most instrumental innings of modern Indian cricket at the garden of Eden. Backing up his efforts with the bat was a lean Punjabi off-spinner who was making his comeback to the game after he was labelled as a chucker, at a time when you could not bend your arm to the extent of fifteen degrees to bowl. And keeping them company was a sprightly left arm quick from Mumbai who played for Baroda, who would go on to become one of the most dangerous exponents of the older ball.
Gautam Gambhir hasn't made a Test match hundred in three years now. Mahendra Singh Dhoni has lost his hair, ten Test matches against England and Australia and a great degree of (self?) respect. VVS Laxman has retired following a string of poor performances and the selectors are still trying to replace Ganguly, who retired in 2008. Harbhajan Singh would be more proficient with a dart in hand than trying to spin the bowler. And Zaheer Khan is going through a mid-life crisis where the only thing he has gained is weight.
Add to that the slow demise of Tendulkar's superhuman powers and the breaching of the safest wall this side of the Orient, and you are left asking – what next? As in the past, we cannot say there is hope of unearthing a new spinner when we have to count Piyush Chawla and Ravindra Jadeja amongst our four best spinners.
And the lesser that is said about the batting talent we have to offer, the better. A Yuvraj well past his prime and a Raina never in his prime are constantly playing a game of Musical Chairs for the number six position. Ajinkya Rahane has warmed the bench so long that the BCCI could have started a poultry farm. Before him, the job was entrusted to Manoj Tiwary who got injured out of boredom. And a talent like Rohit Sharma was reduced to being an Internet meme.
Our fastest bowler Varun Aaron was forgotten after an injury. One hopes the same fate does not befall Umesh Yadav. Praveen Kumar, who showed admirable promise on the England tour where it all started, is now a distant memory. Ishant Sharma is no longer a force to reckon with now that Ponting has retired. Sreesanth is too quicksilver to be counted upon, at least at this point of time. And it is but a matter of time that the trundlers Vinay Kumar, Abhimanyu Mithun, Munaf Patel and R.P. Singh start doing the rounds again.
Where do we go from here? At least last time, we could blame it on a seaming pitch and the closest thing to Glenn McGrath being Aavishkar Salvi. This time we lost on dustbowls, where the English spinners turned the ball a mile and our spinners couldn't even turn the keys to open the car.
But some things gives me hope. A steely eyed youngster from Saurashtra who, despite his recent failures, assures me that Dravid has left the number three spot in safe hands. A vitriolic Delhi lad who lets me know that the spirit of Dada will not be missed on the field. A soft-spoken Tam-Brahm who could be the closest thing to Kapil Dev, provided he gets his mojo back while bowling. A friendly neighbourhood left arm spinner who plods on even as the world crumbles around him.
And a forty year old legend waiting with bated breath for one last crack at redemption.