The perfect captain
1.40K //
04 Nov 2012, 11:23 IST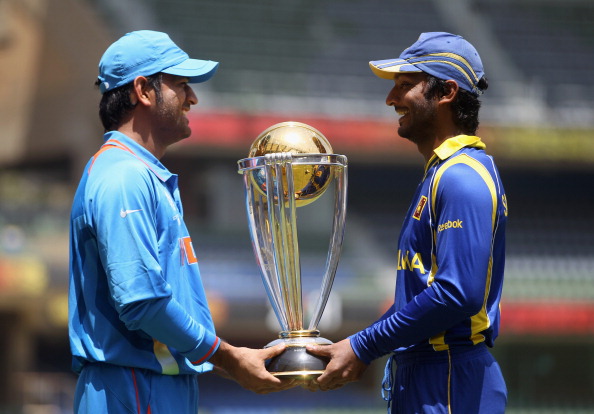 Cricket is a team game where contribution of every team mate is important to win matches. The team should put up a combined effort in all the departments. Though the team needs to be involved in every step, it is the captain's role that matters the most. Many fans think that skipper is merely the face of the team who is there to attend press conferences, post- match presentations and tosses. But the skipper is the most integral part of the team, the one who has to take every single responsibility for every player in his side.
A captain has a variety of tasks on his hands right from the minute he is appointed. He has to ensure that the team selected for a particular series is competent enough. He has to make some tough decisions while dropping some players because those players might be hard working in the nets, and the captain after seeing all the effort they have put in, has to drop them if they don't perform. He has to put in a balanced eleven for the match and ensure that he has sufficient back ups if any senior batsman or bowler fails.
A captain's role is very diverse, ranging from a small field change to deciding the batting order. He has to look into every tiny detail from the moment he steps on the field. A fielder can afford to drop a catch, a bowler can afford to leak runs and batsman can afford to throw his wicket away, but a captain cannot afford to place a single fielder in a wrong position. Questions will be raised if the ball goes through a vacant area asking the skipper why hasn't he placed a fielder in that particular position. But the truth would be, the bowler would have committed to bowl a different line and length and field would have been placed accordingly.
The captain always takes most of the blame when the team encounters defeat. But what can a captain do if a batsman plays a foolish shot, gets out and puts the team in trouble? What can a skipper do when he has set a particular field for a bowler hoping that he bowls accordingly, but the bowler bowls a wrong line and gets smashed and the blame falls on the captain? What can a captain possibly do if a fielder drops a catch or the ball falls just short of the fielder? He gets blamed invariably of not having the right fielder in that position or not having him at the exact place where the ball landed.
What people don't realize is, whenever a team comes on to play, the captain along with the coach and other team mates would have already discussed field set-ups and tactics. Most of the times, he employs what they have decided already. Yes, I do agree field changes and bowling changes cannot be a set in stone. You have to be innovative during a match. This is where the captain becomes the most important player on the field. He has to understand the playing styles and methods of each and every player so that he can use them accordingly. He can use this knowledge to set up fields, allocate batting orders and bowling changes.
A bowler might be having an off day and may keep bowling down the leg side. In this case, a captain can think differently by placing leg slip or a leg gully and getting the batsman caught if he plays it in the air. It can either be a successful idea or a complete disaster. It depends on where the bowler bowls. A Captain can make or break a player's career. Take an example of Virender Sehwag. He was originally a middle-order batting all-rounder. But Sourav Ganguly encouraged him to open the batting and it has changed Sehwag's career totally. Today, Sehwag is one of the best openers in world cricket.
On the contrary, we have seen many players going out of the international arena due to inadequate exposure and lack of proper handling by the captains. This is the difference between being an ordinary captain and a smart captain. A good captain identifies your potential and taps it for the team's use and thereby making you a better player.
Being a captain is the most unenviable job in cricket which comes with a lot of responsibility  They are the load bearers and the scapegoats of the team. They have to be respected and backed by everyone in order for them to work hard and bring success to the team. They can be a hero one day, and a zero the other. There is luck involved too. No one can deny that. But if you don't take the chances, luck can only get you that far.
 The fight for captaincy is going in the Indian camp and it is up to them to come to an amicable solution. Let's hope that they put all their differences behind and come together as an unit in the near future and help India hunt more glory.