Third class effort on the third day of the third test by India
781 //
07 Dec 2012, 22:27 IST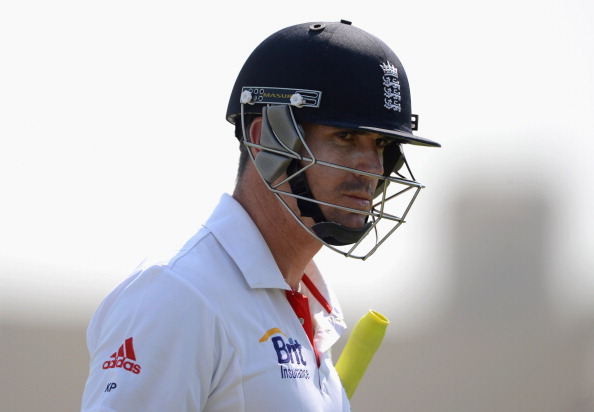 England is having India ki izzat ka faaluda for Lunch.
This comment appearing in a leading satirical website best summed up India's ongoing ordeal in this test match. While the track appeared to have been spitting venom when India was batting, it appeared to be behaving in the most docile manner when the Englishmen came into bat. Intrigued by this apparent split personality of the 22 yards at Eden Gardens, I switched on the television to get a first-hand account of the proceedings.
I watched the third session of play. England were already ahead by 65 runs and KP and Bell were at the crease. Given below are my observations of all the Indian bowlers and fielders in that session.
Pragyan Ojha: Bowled in two spells in this session. In the first spell he was attacked by Pietersen and was taken off after 2 overs. However he was even more disappointing in the second spell.
He had a packed off side field, bowling to Patel. He then bowled a loosener down the leg side and that was helped on its way for a boundary. He bowled yet another short ball that was duly cut away by Patel as well. He did get Patel's wicket in that very over, but that was a short ball outside the off stump. It just bounced a little more after gripping the surface and that proved to be Samit's undoing. This trend of sending down at least one rubbish delivery every single over continued throughout the spell.
But that was not all. Even the field settings were quite bizarre. Ojha, a left arm spinner, was bowling over the wicket to Prior with a fine leg! And Prior, during his course of stay at the crease in this innings, had only swept in front of the wicket. The only plausible explanation can be that Dhoni feared that in every single over Ojha would send down a couple of loose deliveries on the leg side that could run away for four. Well, that speaks volumes about the bowler and his skipper's faith in him.
Did he get turn from the track? Of course he did. In fact there was one delivery that beat the defensive prod of Swann and went into the hands of the first slip. But to get a wicket one needed to bowl at the right areas consistently. Sadly, that never happened.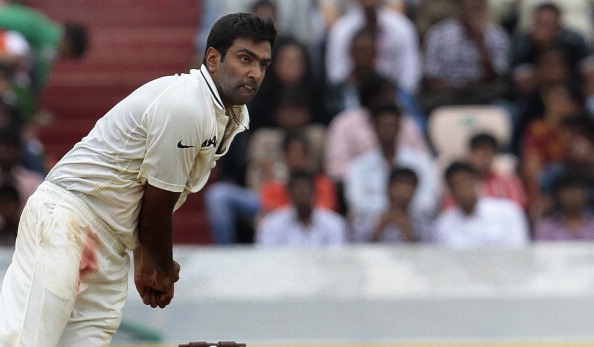 Ravichandran Ashwin: He gave one an impression that he had no clue what he was doing. He began bowling to Patel with a silly point and a slip. But his line of attack was middle stump!! It took almost two full overs of bowling for the skipper and bowler to figure out that with his line of attack those two men should be at short leg and leg slip. And even after that, the batsman had no problem in flicking the ball between these two fielders owing to the short length of the delivery.
There were rough patches outside the off stump. And every time he gave the ball some air and allowed it to pitch in the rough, he got both turn and bounce. But every time the batsman came down the pitch or even swept him from outside off stump, he quickly went back to bowling faster with a flatter trajectory that gave him little purchase from the deck.
Ishant Sharma: Normally, if an Indian fan is asked about their first impression of Ishant, they are most likely to answer 'An honest trier but he does not look like taking wickets'.
That's exactly what it looked like even today. He ran in hard and bowled reasonably quick, with quite a few deliveries going above 140 kmph. He also bowled to his field, which earned him a maiden over against Pietersen, who was threatening to go on a rampage. However, with his inability to take the old ball away from the right hander and his reluctance to try the yorker, it looked unlikely that he would pick up a wicket. But when he was bowling, quite a few deliveries kept really low, and the Indian batters will do well to keep that in mind when they take strike tomorrow.
Zaheer Khan: The only Indian bowler who looked potent. He tried hard to make something happen. He kept changing the angles by going over the wicket and around the wicket. He bowled well directed  short balls to Samit Patel with plenty of catching men on the leg side. Bud sadly for him, he has lost quite a few yards of pace and was bowling in the early 130 kmph mark. At that pace the batsman was able to negotiate the bouncer, and Zaheer was not able to extract much reverse swing. He did not try the yorker either. That he continues to be India's premier bowler across all formats reflects very poorly on India's bowling reserves.
If the bowling was bad, the fielding was worse. The kind of misfields that Pujara and Gambhir had in this session reflected very poorly on their athleticism. One understands that the morale of the team is down, but the match is not even halfway complete. The outfield at the Eden Gardens is good and the weather at this point of time is neither hot nor humid. Such lethargic fielding under these circumstances gives the impression that the team has already conceded a defeat.
Dhoni has a lot to say in press conferences these days regarding pitches. This pitch may not have been a dustbowl, but it surely had something in it for bowlers, as was illustrated by Englishmen on day one, and even in fits and starts by Indian bowlers on day three.
It is the collective performance of Team India that has been, to use Dhoni's words, UGLY. The sooner he realises that, the better.