Top 5 Indian cricketers who failed to make the most out of their opportunities
12.24K //
02 Feb 2013, 10:18 IST
Rahul Dravid has always said in many of his interviews that he was lucky to have found a place in the Indian cricket team and was fortunate to have scored so many runs for the country. When a batsman of such a stature, who has amassed more than 13000 runs in Tests and 10,000 runs in ODIs, makes such a statement, it shows how humble the guy is, in spite of having achieved so much in his profession. Yes, we all know he has always been humble and there can be no second opinion about it. But all said and done, it has to be understood that there is a hint of truth in his statement. This former Indian batsman neither was blessed with the gifted stroke making as that of Sachin Tendulkar nor was he as flamboyant as Brian Lara. However, having arrived at the international scene with whatever limited abilities he had, he made the best use of them and went on to become one of the greatest batsmen ever to have played for India.
So besides the limited talent that he possessed as a cricketer, it was his determination and patriotism which spurred him the most to do well in the world of cricket. He understood full well that he was one of the fortunate ones who got a chance to represent India, ahead of million other aspirants, and so he gave his best to contribute for his team, whenever required. So if anyone really deserved his spot in the team during his playing days, he was one of them.
However, in the past, there have been a few individuals who, despite being fortunate enough to get a place in the Indian team, failed to make the most out of their opportunities. Without further ado, let me list out each one of them.
5. Nayan Mongia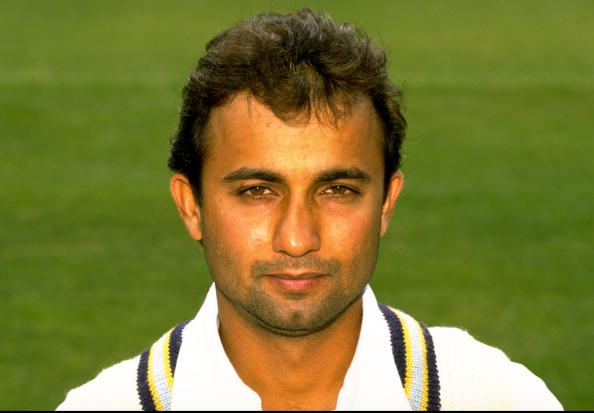 He might have been one of the most natural wicket keepers India had ever produced, no doubt, but it is difficult to absolve him for some of his sins and so I am forced to bring him into this list. What this man from Baroda did in an ODI match at Kanpur against West Indies was unpardonable. He was, however, not the lone perpetrator of the crime as Indian's all rounder Manoj Prabhakar also was involved in it, about whom we would be discussing in the list, shortly.
When the team was required to score at the rate of 6 per over to chase down the West Indies target, Mongia batted as if he was there to save a Test match. We could see absolutely no sense of urgency in his batting and he was just defending the balls, dealing with singles and twos, and that too quite rarely – so much so that he even played a maiden over in between. Neither did he get out nor did he accelerate the flow of runs. The whole episode was completely bewildering as to why he deliberately slowed down things. But later on, when his name did figure in the match fixing scandal along with a few more stalwarts of the Indian team, I could not help but think if he was selling his country for money.
And he was no mug with the bat either. In a one off Test against Australia in Delhi, he scored 152 runs as an opening batsman, which meant that he was more than capable of wielding the bat. So, it was his responsibility, along with Manoj Prabhakar, to take his country home against West Indies on that particular day at Kanpur, which he failed to do. His name might have been later cleared from the fixing scandal but the suspicion still remains, doesn't it?
4. Vikram Rathore
Before explaining as to why I have brought this cricketer from Punjab into this list, here are some of the facts and figures which I would like to put on display.
First Class Cricket – 146 matches, 11,473 runs, 49.66 average
Test Cricket – 6 matches, 131 runs, 13.10 average
ODI Cricket – 7 matches, 193 runs, 27.57 average
Should I go on elaborating further as to why I called him undeserving? He debuted for India in England in 1996 purely on merit, no doubt supported by overwhelming statistics in domestic cricket. But he looked not even a shadow of his own self at the international level as he was found wanting when it came to negotiating swinging deliveries. His limited footwork, or perhaps the lack of it, made him to eat humble pie when he was pitted against a high quality pace attack. He wasn't able to adjust his batting in accordance to the situation, a quality which we usually expect to see from a world class batsman.
He could hardly live up to the reputation which he gained due to his prolific run scoring in domestic cricket and eventually he had to end his career in a disappointment, not able to make inroads at the international level.
3. Vinod Kambli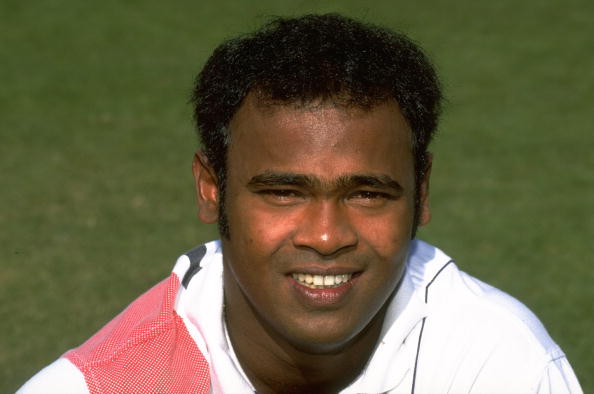 This Mumbai batsman was probably one of the most gifted batsmen ever to have played for India. Purely on talent, if you had to compare him with someone like Dravid, the latter would stand nowhere close to him. But it was the Karnataka batsman who rewrote most of the batting records by the end of his career whereas Kambli had to make his exit very early in his career, unable to come into terms with the high level of cricket.
When Vinod started his international career by scoring back to back double centuries at home, we felt that a star was born. He looked very attacking yet calculative and was scoring runs very freely. Just as when we began to feel he was going to be the future of the Indian side, alongside his best friend, Sachin Tendulkar, his batting started to fade. His vulnerability against playing short pitch deliveries stood exposed and he could never correct his technique.
The determination and discipline never seemed to be there. Unlike his childhood mate Sachin, he hardly could lay his focus totally on cricket, which was hampered by so many distractions in the outside world. He lost the urge and vigor to play the game very early, especially after the dramatic end to India's world cup quest in the semifinals of  the 1996 World cup against Sri Lanka. He remained in and out of the team so many times and was given adequate chances to come back strongly into the team, yet he could not cement his place in the side at all.
Later on, it was even reported he had become an alcohol addict. All the natural endowments which he possessed as a batsman came to nothing as he faded away from the international arena at a very young age. Not only did he fail to shine as a cricketer but also he was seen making some inexcusable remarks, just a couple of years ago, in an attempt to create unnecessary ruckus among the past cricketers. Baselessly, he laid a charge on the Indian team members of World cup 1996 that the semifinal against Sri Lanka was purportedly fixed. By involving himself in such controversies, he lost his name and fame so early and no one remembers now that a player by that name ever existed.
2. Manoj Prabhakar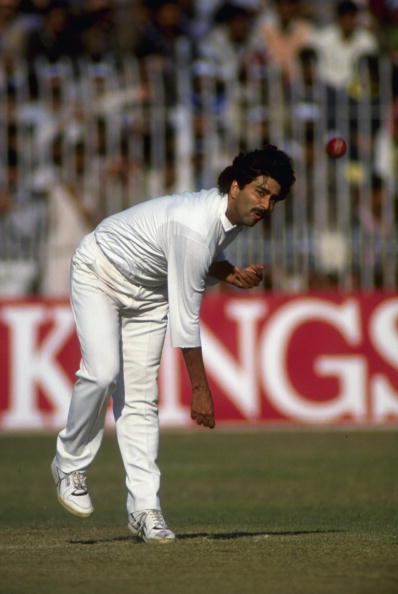 This Delhi all rounder was one of the two gentlemen, along with Mongia, who defied India a victory against West Indies in an ODI match at Kanpur in 1994 by batting slow. He was known to be a very good bowler at the end overs of ODI cricket when batsmen go for slogging the balls. He also was a decent batsman who, at times, had also opened the innings for India. However, I could not remember even one match which India had won due to his all round abilities. In fact, one thing which comes to our mind when we talk of Prabhakar was the way he bowled to Sri Lanka at thr Feroz Shah Kotla ground in a league game of Wills World Cup 1996, where he gave away 47 runs in just 4 overs, which cemented the victory for the island nation.
He always had a difference of opinion with his fellow team mates and could never enjoy a cordial relationship with anyone. So much so that he even dragged the name of Kapil Dev, India's first world cup winning captain, into match fixing. He almost went on complaining about everyone since it was about the time when Hansie Cronje's match fixing episode came to limelight and he made the most of the situation. That allegation against the legendary Kapil Dev was never proved and eventually it was Prabhakar who himself was found to be involved in this unpardonable crime.
Not only was he involved in match fixing during his playing days, but also even as an ex-cricketer he attempted to create a flutter in the world of cricket by baseless naming of certain players in match fixing. For me, such an individual who had tried defaming a game which has given me so much recognition deserved no place in cricket.
1. Ajay Sharma
His average in domestic cricket was 67.46, which was the third highest in the all time list. He got an opportunity to play for India, precisely for this reason. For some reason or the other, he played only a lone Test match and has, however, starred in 31 ODIs. This stroke maker from Delhi hardly lived up to expectations as he could make only 424 runs out of the total ODIs played by him. He was the biggest disappointment, having achieved virtually nothing as an international batsman.
He was no different from Vikram Rathore in failing at the big stage. Yet, I put him as the most undeserving cricketer, well ahead of the Punjabi player, simply because of his involvement in match fixing. Though he did not make any impact as a cricketer, he appeared to be one of the most prominent faces to have figured in the match fixing scandal when it unfolded. Ultimately, he was handed a life ban after the allegations were proved.
So these were the people who, according to me, failed to make the most out of being given the opportunity to play for India – some due to poor performances and many due to involvement in fixing scandals, which is equivalent to selling the country.