Cricketers are highly dedicated to their game. Cricket, to them, is like Bread and Butter. Even during off-seasons most of them are seen either preparing for an upcoming season or working on their fitness. But there are a few cricketers who, along with their successful cricket career, managed to find out time for various other activities.
Well, they are not just good on-field, but also have a strong brand value. While, a lot of cricketers work with top brands and MNCs to market new products, some of them have also started their own business ventures to embark on a new entrepreneurial journey.
Let's take a look on Top 7 Cricketers who started their own Business (or Brands), out of their busy schedule to add one more feather in the cap.
---
MS Dhoni
India's one of the most successful captains, MS Dhoni has a record to win all three ICC limited-overs titles. He has reshaped India's cricket culture by backing youngsters.
Outside cricket, he has over 20 endorsements and ventured a few businesses to create strong entrepreneurial existence.
Mahendra Singh Dhoni stepped into the world of business, by buying a Supersport World Championship team, Mahi Racing Team India, which is co-owned by Akkineni Nagarjuna.
Later, he became co-owner of Chennaiyin FC with Abhishek Bachchan in ISL and also owns Ranchi Rays in Hockey India League with Sahara India Pariwar.
Dhoni also launched a lifestyle brand, ZEVEN, and owns the footwear section of the Brand. Recently, he joined hands with an app Run Adams by buying 25% stakes in the startup.
He has achieved so much in a very short span of his life, with his retirement yet to come in International Cricket, it would be good to see future prospects of Mahi.
Virat Kohli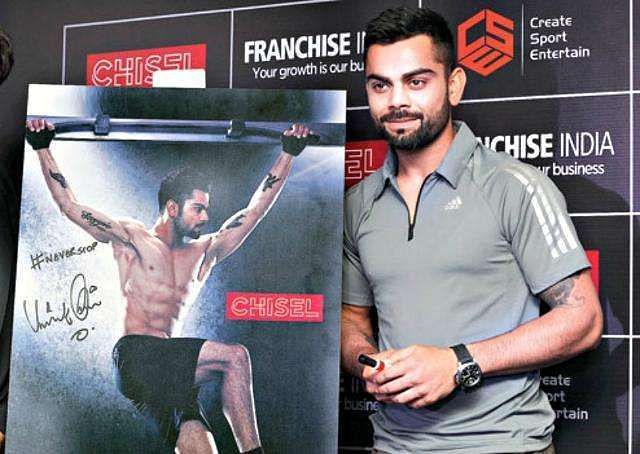 Valued as one of the greatest cricketer of the century, Virat Kohli is equally consistent in Business Field, as he is on the Cricket Field.
His first business investment was for FC Goa in ISL, where he co-owned the football team franchise with a vision to grow football in India. He also claimed it, as an investment for future. Since cricket won't last forever for him, so it would be one of his options to choose from, after retirement.
Later in 2015, he became co-owner of IPTL franchise UAE Royals, followed by co-ownership of Bengaluru Yodhas Franchise (owned by JSW group) at Pro-Wrestling League,
He also launched the youth fashion brand Wrogn with Anjana Reddy to produce casual wears for Men and tied up with Myntra Fashion, as well as Shopper Stop to promote the brand. Kohli also holds shares in London based Tech Startup, Sport Convo, which is a social networking site for sports lover to talk about their favourite stars.
Virat is a fitness freak and he is also one of the fittest athletes in the World. His urge to make India fit drove him to create a fitness brand Chisel, in association with Franchise India. Chisel is a chain of Gym and Fitness centres spread across various regions of the country. Also, he has invested in children fitness venture, Stepathlon Kids, in a partnership with Stepathlon Lifestyle.
Gary Kirsten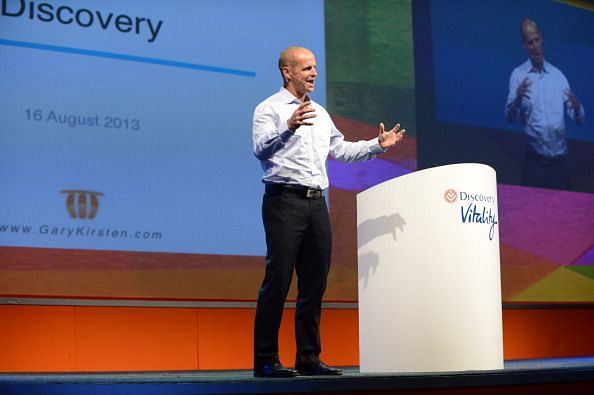 Former South African cricketer, who was also a coach of India's World Cup winning side in 2011 has several businesses under his name.
His first venture was Performance Zone, with Paddy Upton. The prime interest of the project was to assist individuals and business to bring out their best performance.
A few years after leaving India's coaching, Gary made an announcement of tours and travel company in South Africa. Furthermore, he created his own Brand GaryKirsten.com to continue his business journey.
At present, he also owns a Gary Kirsten Cricket Academy that provides private training to budding cricketers and also high-performance training to players of all ages.
Sunil Gavaskar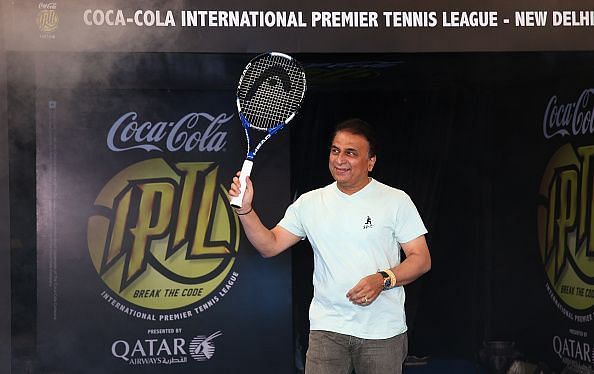 The class of India's Little Master, Sunil Gavaskar was never limited to the cricket field. His unmatched temperament and dedication were also seen off-field and he launched India's first sports marketing agency named as Professional Management Group (PMG), in 1985.
Later, he also co-owned Mumbai Masters, a Mumbai Franchise in Indian Badminton League.
Mahela Jayawardene & Kumar Sangakarra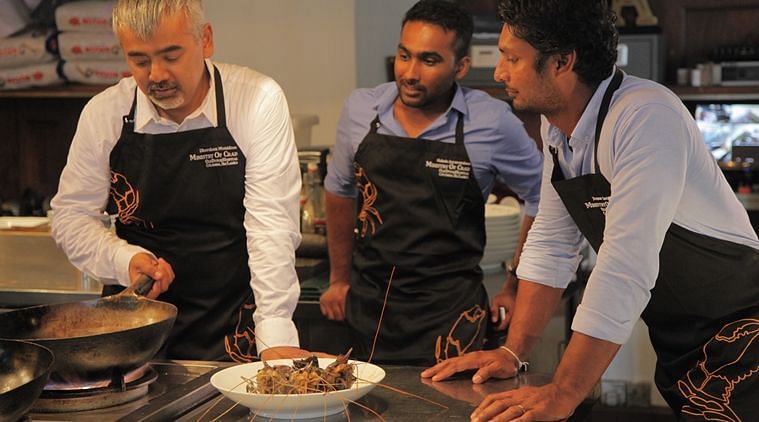 We all remember the great partnerships of Jayawardene & Sangakarra, which was a nightmare for any bowler to break. They both jointly invested to create 'Ministry of Crabs' with Sri Lanka's well known chef Darshan Munidasa.
Ministry of Crabs is now among the top seafood restaurants of Sri Lanka, which has also been listed in Asia's 50 Best Restaurants in 2018.
Zaheer Khan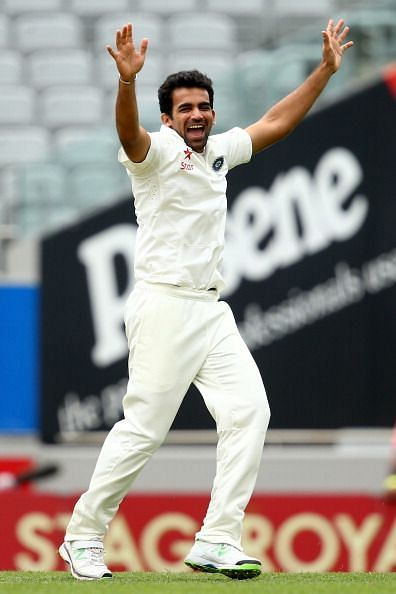 India's bowling sensation, Zaheer Khan has set a few amazing benchmarks during his career, for which he will be remembered for years. But apart from bowling, Zak is also a foodie, who started his first venture back in 2005. It was a hospitality business, named as Zaheer Khan Hospitality.
Further, he explored more about his foodie journey and cooked a new inning to start his first restaurant 'ZK' in Pune. After an amazing success of his first restaurant, Zaheer Khan Hospitality limited ventured a sports lounge named, 'Toss' and then 'Banquet Foyer', all of them were established in Pune city.
Virender Sehwag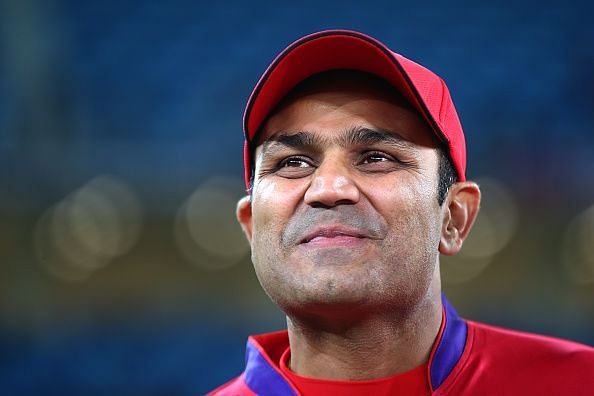 India's aggressive opener, Virender Sehwag started his new inning as an Entrepreneur, when he was away from cricket since 2012.
He started a school, Sehwag International School in Jhajjar, Haryana. It has world class facilities that aims at 360 degree development of students. They are rated as one of the best schools of India with a sports academy, where Sehwag coaches kids personally, during his off-time.
Edited by Vignesh Ananthasubramanian