Virat Kohli says Duncan Fletcher has 'best cricketing brain in the world'
5.67K //
24 Jul 2013, 18:48 IST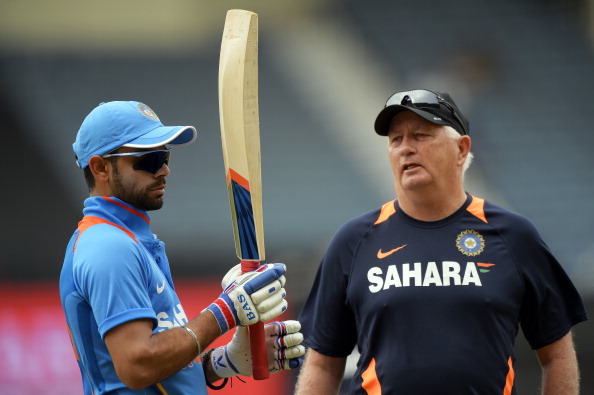 Despite having faced some very tough times and having been part of arguably the worst phase of Indian cricket in recent history, Duncan Fletcher has finally managed to earn plaudits from Indian cricketers and experts.
After India's recent successes versus Australia, the ICC Champions Trophy, and the West Indies tri-series, Fletcher has won the support of the entire Indian team, including captain M.S. Dhoni, who said that the Zimbabwean coach's experience was a huge benefit to the team.
And now, the Indian captain for the Zimbabwe series, Virat Kohli, too had words of praise for the 64-year-old coach. Kohli was quoted as saying:
"Guys who have played here before have shared that input, but Duncan has been a great help, not just for this series but overall since he's been coach.
"He had really difficult times initially and was criticized a lot, but he's stuck with the team and stayed strong and we've seen the results now. We're really benefiting from all the experience he has — he has the best cricketing brain in the world and just has so much knowledge about the game.
"Him and Trevor Penney are both really excited to be here because they haven't been here for a while, so it's a good feeling to have both of them who've played here, helping us in that department," he added.
Source: NDTV