VVS Laxman - The disaster-management specialist
1.12K //
28 Sep 2012, 13:24 IST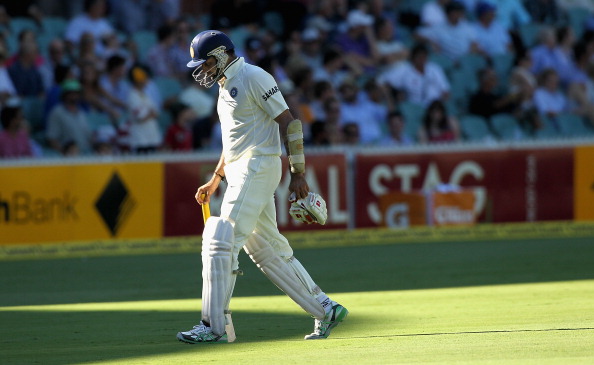 The name VVS instantly relates us to calmness, crisis-handling abilities, and match-winning innings. VVS however actually stands for 'Vangivarapu Venkata Sai'. Laxman was born into a Telugu Brahmin family in Hyderabad, with his parents Dr. Santharam and Dr. Satyabhama both noted doctors. Laxman was once a medical student too, and was in a dilemma whether to choose medicine or cricket, but went with the latter. The rest, as they say, is history.
Laxman struggled in his early stages of career as well as at the latter part. A reason for that was that he was asked to open the innings during the beginning of his career when India struggled to find the perfect opening combination. He accepted it wholeheartedly and opened for the team's sake, but failed to produce results. He also ended his career with terrible tours of Australia and England. But the period between the start and end was the most beautiful one. For a player who was always uncertain about his place in the side as a new youngster, Laxman produced an absolute gem of an innings every once in a while, like the one in Kolkata. His 281 against Australia, which came after India had been asked to follow-on by mighty Aussies, is rated as one of the top ten test batting performances in cricket history by the Bible of cricket, the Wisden.
"A batsman's love affair with the red cherry… he will play it so late as to keep it close to himself as long as possible, and then stroke it so gently as if to say, "come back to me"."
Laxman has a dignity in his bearing which was entirely his own. Without meaning to compare him with the other greats of the game, the only two who come to mind from India are Azharuddin and Vishwanath when one has to think of batsmen who seldom made the 'thok' sound, and usually made music to the ears with their 'chik' sounds.
There are some things you can't measure in numbers, but for the stats fanatics Laxman scored 8781 runs in 225 innings with an average of 46 with 17 hundreds and 56 fifties. VVS' batting for India is something more than numbers. He brought in a new flavour in a celebrated Indian middle order. Ganguly – Fighting spirit, Dravid – Solidity, Tendulkar – Class, and Laxman – Elegance. I still miss those flicks through those supple wrists on off stump deliveries going just pass the umpire. Boy, that was poetry!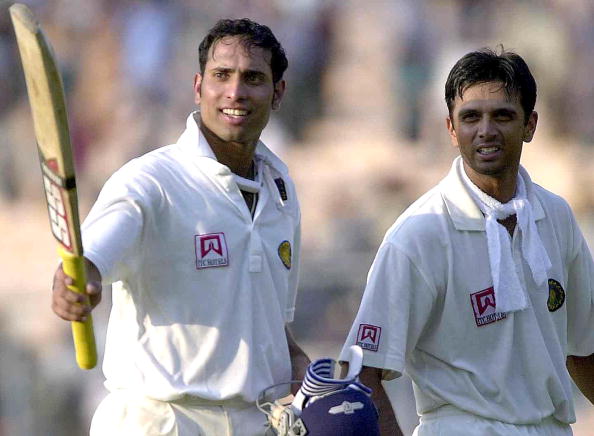 The joy that VVS gave us when he took India across the line cannot be measured by any numbers. But unfortunately all those innings finally end up in numbers and the numbers may come out as a 48, or 45, or 51, etc. However, VVS' gift to fans was way above what any number could possibly calculate – 'the joy of winning'. Now, how can any mathematician calculate that 'joy of winning' for us? With due respect, it would be better not to waste our energies trying to dig deep into his numbers. Instead, let's bid a farewell to the humblest and most under-rated winner among the Indian batsmen.
Though he had rough patches, in between he played arguably the best innings by an Indian as well as the best innings of the decade.
Laxman brought flair to the art of slip fielding. Probably one of the safest pair of hands in the Indian team, he made catching look very simple. The Laxman-Dravid partnership was successful not just in the middle but also in the slip cordon where they took some fabulous catches.
The true greatness of Laxman lies in the fact that he was the catalyst of India's success overseas (and at home) for more than five years. Imagine if the 281 had not happened and India had lost to Steve Waugh's Australia that day at the Eden Gardens. We would have had nothing really to write about today. Laxman will always be remembered as the finest Indian batsman in Australian conditions, bar none! Even in 2007-08, he spanked Mitchell Johnson all around the SCG as if the Australian was a school kid. And by then, Laxman was not really at his peak. India's success from 2001-2008 stemmed from the trio of Laxman-Dravid-Ganguly ( the latter as captain), and was ably supported by Sachin, Kumble, Zaheer, Sehwag among others.
Laxman also allowed a younger cricketer to be handed a chance to play against a weaker side in familiar conditions while sacrificing the pleasure of closing his career at his home ground. Laxman is not a man of sentiments, and he proved that Team India's future was more important to him than his own personal glory.
It was the end of the traditional game with Dravid's retirement, and the end of the stylish game with Laxman's retirement. If Sachin retires, it will be end of records as well, and we will have to depend on highlights to enjoy the real 'game' of cricket. Whatever we are going to see in the future will be the modern era of cricket. I am certain that Indian cricket is going to be different from now onwards. Before Sachin retires, people have seen a replacement in Kohli. But Dravid's place is still a void, as it would be tough to find such a dignified and professional player. The same is in the case of Laxman, as it will be very difficult to find a batsman who can play along with the tail enders and turn matches in the 4th innings. We will truly miss the magician.
Indian cricket will miss that silken touch, that deftness of wrists and that indomitable temperament. We bow humbly to one of the legends of the game while cherishing the fond memories he has given to true Indian cricket fans, some of whom would rate him higher than others who have been glorified more than him.
Thank you VVS Laxman for giving me pure joy with your elegant batting. Your ability to deliver under pressure and your humility is something no other cricketer could ever match. Also, thanks for all your contributions to Indian cricket, and lastly, for being one of the inspirations for my love for the game.