Greatest wicket-keepers of all time: Wasim Bari
2.51K //
02 Feb 2013, 19:51 IST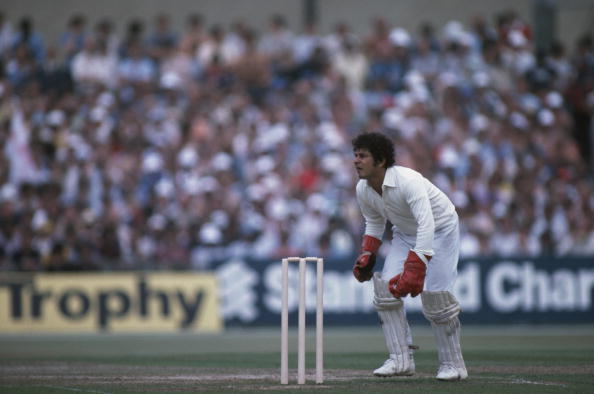 There is an age old adage on catches that wins matches. The catches you drop could be the end of your career as well, if you happen to be a wicket-keeper. Wicket-keepers are the most unenviable people in cricket, and choosing to be one requires a lot of physical and mental strength. Having said that, keepers are blessed in disguise, for their route is much emptier than that of the others, therefore an easy passage, once you have got your records set.
Having been a wicket-keeper myself in lower divisions, I could endorse the fact that wicket-keeping is the most toughest and painful job in cricket. You cannot rest, nor explain why you dropped the catch. Talent is not of much use if you fail to glove the catch. Dive, fall or die, but at the end of the day, you should be having a column in the scorecard, or else you will be out in a jiffy.
In any cricket match, the wicket-keeper should be the most alert person on the field; he should expect the ball to come his way at any time, and should be smart enough to gather the obnoxious throws from the fielders around. Added to that, he should be an able ally of the skipper, and read the batsman's mind and assist in the field changes.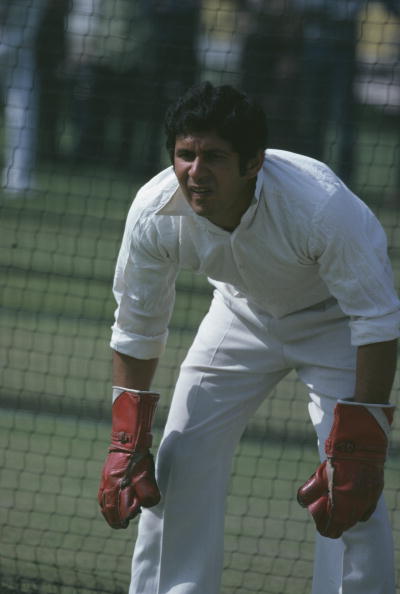 In that regard, Wasim Bari was one of the most phenomenal wicketkeepers to have emerged from Pakistan. Bari was a typical wicket-keeper of the olden times, who could just about hold a bat rather than be the modern day 'wicket-keeping batsman' that we see these days. An impetus was given to keeping, while the batting was taken care of by the top-order.
A bowler's partner-in-crime, Wasim Bari lent able support to the fast bowlers and was instrumental in their success. Though Bari was not as talented as an Ian Healy or Alan Knott, he used to rely on his unique technique to collect the ball. Always on his toes, he was known for his keen sense of anticipation and his ability to collect the ball as clean as possible.
Bari was one of the most celebrated cricketers of his time, and went on to play 81 tests, a record at that time. He also had the confidence of Imran Khan, who believed that Bari was a better wicket-keeper than the legendary Alan Knott, which even Alan Knott has supposedly confessed to his long-time friend Tony Grieg. Bari was a humble man. He played for 17 years, and there was never a time he was in the spotlight for the wrong reasons. He was soft spoken man and had liberal views about cricket, and was open to adaptability.
"It is a difficult job; if you want to excel, you have to love it and if you don't love it, you will never excel"

– Wasim Bari on wicketkeeping
Wasim Bari believed that in order to be a good wicket-keeper, you should embrace the difficulty and love wicketkeeping as such, and without that you can never be a world class wicket-keeper. He has pouched as many as 201 catches and 27 stumpings, a world class achievement at that time. Bari was not mug with the bat either; though he was not a contemporary batsman and had an average of 15.88, less, even for a bowler these days. He used to chip in with some sturdy knocks of 20 and 30, and was technically sound in defence.
There are no competitors for Bari from Pakistan till date, and that has been a landmark of the veteran wicket-keeper. His ability to keep for hours together at a stretch and his intense concentration on the field are the stand-out attributes of this man. He has a phenomenal record of taking eight catches in a test match, a record at that time.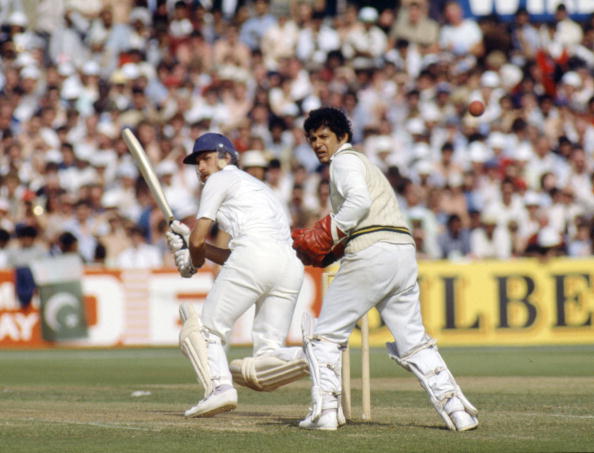 He may not be the best cricketer to have emerged from the terror-stricken nation, but he is most definitely one of the best wicketkeepers to have played the game. His record may not speak for much, but is envied nonetheless.
Bari is actively involved in cricket till today, as an analyst and as a part of the Pakistan Cricket Board. His interest and commitment towards cricket is a benchmark for many stalwarts that are retiring from the game, and his wise words only remind us of players like Rahul Dravid and Sachin Tendulkar. He has a keen eye for talent, and youngsters from Pakistan look up to him for guidance.
Bari is a once in a life-time player. His ability on the field is substantial, and he deserves a place in the history books as one of the greats to have played the game for his country. Also, his knowledge as a keeper should be passed on to the younger generations for Pakistan's benefit and success.
To check the rest of the list of the greatest wicketkeepers of all time, click here.