We will try to bat India out of Test: Trott
779 //
07 Dec 2012, 20:01 IST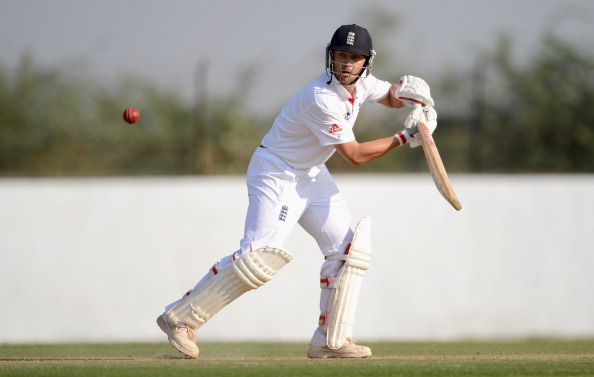 Kolkata - With the Eden Gardens pitch playing "tricks", England batsman Jonathan Trott, whose team has taken a decisive first innings lead in the third Test against India, on Friday said the visitors would like to add more runs quickly before declaring.
"The wicket is playing tricks with some of the balls keeping low and others bouncing a bit. Though you do not put your entire gameplan according to the pitch, we will surely like to put up some more runs quickly to our total before declaring," Trott told mediapersons after the third day's play at the Eden Gardens.
Trott, who scored 87 and partnered skipper Alastair Cook to stitch together 173 runs, praised the southpaw for his magnificent innings but expressed disappointment at his bizarre dismissal.
"It was strange…freak may be. One of those things that just happen. Obviously it was disappointing that Cook did not get his double ton which he deserved. His was a magnificent innings and has lifted our confidence.
After being declined a run by his partner, Cook was retreating to his ground as Virat Kohli's throw came in from square leg. He was reaching for his ground but stopped just before grounding his bat and took evasive action to avoid the ball.
The ball sailed through and shattered the stumps with the batsman short of his ground. The Indians appealed and umpire Rod Tucker took advice from the TV official before deciding the England skipper had to go.
Cook scored a magnificent 190 before being run out for the first time in 151 test innings.
"Cook has been playing magnificently for the last couple of years. It is always nice to get an opportunity to bat with him. We have the understanding of each other's game which is very important.
"When you play for a long time together you develop a sync which helps in keeping both the batsmen going.
"Cook's hunger for runs is unending…may be quite like the Australians. But for me what is important is the way he batted and contributed for the team."
England are 509/6, 193 runs ahead of the Indians with four wickets remaining on stumps on day three.
The four Test match series is tied one all.