Well known that sledging is part of Australia's game plan: New Zealand's Corey Anderson
2.43K //
24 Feb 2015, 04:28 IST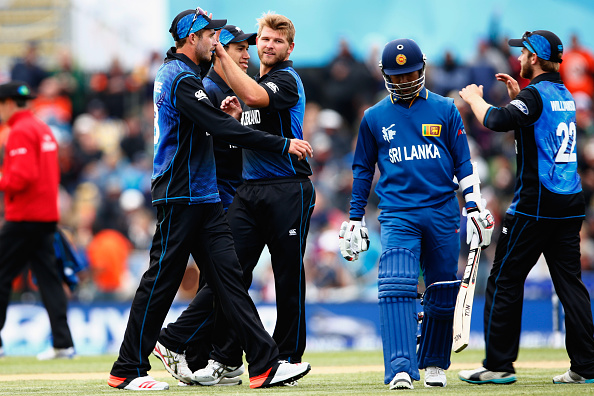 The trans-Tasman clash between New Zealand and Australia in Eden Park on Saturday is the most looked-forward to group match from Pool A, and pride will be only one of the things on the line when Brendon McCullum's high-flying men take on the Aussie might at home.
Iterating that a top-place finish in the group will be at stake in the high-pressure clash, Kiwi all-rounder Corey Anderson said, "It's exciting for us and we look at it as a positive to come out in front of a packed crowd at Eden Park, who hopefully will get stuck into the Aussies."
Saturday will be Anderson's first ODI match against Australia, but he claims he is not overawed by the occasion.
"They're our neighbours from across the ditch. They don't have guys who come out of the back of the hand, anything like that. We just have to go about our work and stick by our blueprint.
"There are going to be mind games. Every match in a World Cup is a pressure situation."
New Zealand are neutral on the field: Anderson
Australian players' agressive tactics around the pitch has been one of the most criticized aspects of their game recently, with David Warner coming in for special rebuke for his 'immature' behaviour.
"Their sledging tactics are well known now and something we haven't involved ourselves in. We're fairly neutral on the field. We stick to what we do. We'll be expecting a bit of heat from them and I guess that's part of their game plan and we'll just deal with it as it comes."
The perennial dark horses of world cricket have gotten off to a flying start in their campaign to lay claim to a maiden World Cup crown, and Corey Anderson has been one of the best performers for the Kiwis, both with the bat and the ball.
"With the amount of hype leading into the World Cup, and into the England game, then to come off such a great win, and such a big high, there's pros and cons with having a break.
"We are on a bit of a roll and it would be nice to continue that. But the break will have done everybody good so we can come back in fresh."