When the ball moves away
933 //
29 Mar 2012, 23:23 IST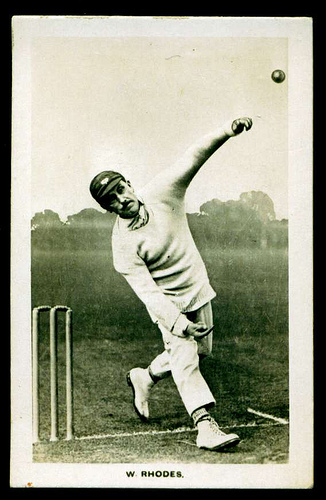 "A few quick steps, easy steps, a lovely swing of the left arm and the ball is doing odd things at the other end."
- CB Fry, when he saw Wilfred Rhodes bowl
Having watched cricket for more than a decade now, there are some sights which you just wish you could see over and over again. I don't mean here a single innings by a batsman, a marvellous spell of bowling, certain special strokes by the masters of the game or even Rahul Dravid's batting. I wish to put forth my views on this small breed of people known as left arm spinners. The sight of a left arm spinner bowling to a right handed batsman – the ball drifting into the batsman in the air and after landing, moving away from the batsman beating the edge is pure magic to my eyes. Here I wish to explore more the art of slow left arm bowling.
Starting from the very basics of left arm spin bowling – broadly it can be classified into Left arm orthodox and Left arm unorthodox spin. Left arm orthodox spin is the classical left arm bowling with current proponents like Daniel Vettori, Murali Karthik and Rangana Herath to name a few. Left arm unorthodox spinners use their wrist action to turn the ball like a right handed off spinner i.e. they spin the ball from the off to the leg side of the pitch. This is an even rarer breed and some of the well known names include Paul Adams, Michael Bevan, Brad Hogg and Garfield Sobers.
My love for this bowling grew as I stood behind the stumps keeping wickets for my team. There used to be 2 left arm bowlers in our team and the sight of them coming onto bowl was a treat for me. Digressing a little here, studies say that only 10% of the people in the world are left handed. So my liking for this art could also be a liking for the uncommon. As the wicketkeeper of my team, I had the best view for each and every ball. The trajectory of the ball, the flight, the loop, the turn and finally when the ball beats a right handed batsman. This experience is what made me addicted to slow left arm bowling. If New Zealand was playing a test match, I used to be glued in front of the TV to watch Vettori bamboozle the batsman with his variations. Murali Karthik's spell on the unplayable Mumbai pitch against Australia remains one of the best bowling spell I ever watched live.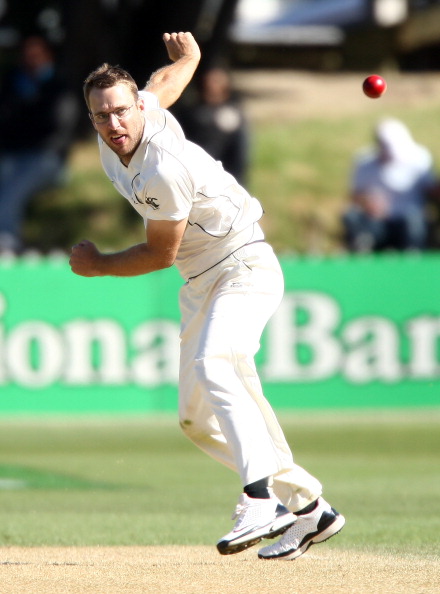 Let us go into some more details. If you look at the variations a bowler brings to this art it, can be summarized into 2 main points.
1. Flight – In very simple terms, this is the ability to deliver the ball from various heights so as to achieve varying degrees of bounce. With some help from pitch, bowling with good flight can make batting tough.
2. Arm Ball – This is the trick ball or the ball that does the opposite. It moves into a right handed batsman slightly quicker than a normal delivery. If used judiciously, it can get the bowler lot of wickets – either lbw or bowled.
The classic mode of dismissal which accounts for a high percentage of a left arm spinner's victims is either bowled or caught behind. I personally love it when a batsman is caught behind going for the expansive drive when the ball is pitched up to him. The line generally expected from a left arm spinner is on the middle or middle and off stump. Bowling flat is suicidal for any bowler and is no exception for a left arm spinner.
A typical attacking field for a right handed batsman would have a first slip, a wide third slip/gully, silly point and forward short leg (avoidable). When the ball is turning a lot, it helps to have all 3 slips in place. Since the batsman normally tries to drive a lot, it helps to have a cover and extra cover in place too. Another shot commonly employed by batsman is the sweep shot for which normally a backward square leg is placed since top edges are common.
A classic case of an excellent right handed batsman having problems with left arm bowling is the case of Kevin Pieterson who had a terrible time playing left arm bowlers. His ill run started with Yuvraj Singh and has continued with Vettori, Shakib Al Hasan, Paul Harris, Sulieman Benn and Rangana Herath. Though a technically strong batsman, he has been a bunny to these bowlers and barring Vettori and Shakib, these guys aren't really great bowlers. This is only to show the impact a good left arm spinner could have and not to belittle the great batsman that Pieterson is.
I sincerely hope this art is seen more often in the long form of cricket where it can be really enjoyed. As I write this, Herath has just taken Sri Lanka to a good win with a 12 wicket haul over Pieterson & Co. I just think my hope would after all turn out to be true!