Who could be India's next Test captain?
2.81K //
10 Dec 2012, 21:41 IST
After the battering received at the hands of the English at the Eden Gardens in Kolkata, a lot of questions have been raised regarding the leadership qualities of Indian captain MS Dhoni and many have made public their views for a new test captain for the men in blue. Ever since the highs of the 2011 World Cup, the team has come up with not-so-convincing performances both home and abroad, including the 4-0 humbling at the hands of the English in the autumn of 2011 and an even more humiliating 4-0 loss to the Aussies down under. A stand out of both these series' has been the fact that none of the above mentioned eight test matches lasted more than four days.
India has been poor in foreign conditions in the past but this was a new low after the earlier highs of the preceding years whereby India even gained the status as the No.1 for the first time in December 2010 under Dhoni's captaincy. So here is me, assessing a few options as to who might take up the baton if the selectors do decide to offload Dhoni of his duties.
1) A return for Sachin Tendulkar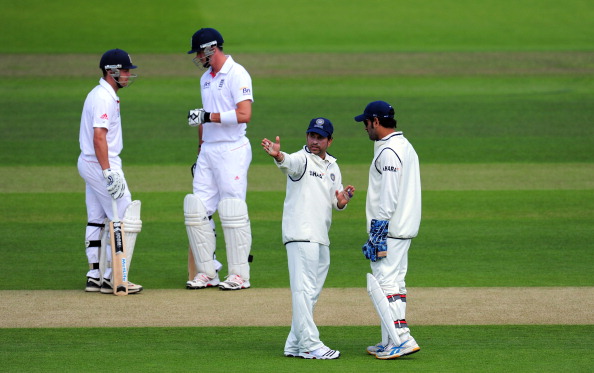 We did it with Anil Kumble after Dravid resigned as India's test captain towards the end of 2007 and got some good results which included a 1-0 home win against Pakistan and a 2-1 away loss to Australia, where a lot of good work was undone by controversial decision-making throughout the Sydney test. On a personal level, Kumble's game reached another level whereby he vastly improved his batting and appeared more confident in his approach towards the game. Sachin Tendulkar has been playing cricket for nearly 23 years for India and his experience is unmatched. He knows the game and the team inside out and maybe a second-coming would do good to him. Brian Lara provides the best example of not being a successful captain initially but then coming back and inspiring the team during his second stint which lasted right uptill his retirement from the game.
The downside of it could be that Sachin has had a very poor run of form of late and maybe this would be more of a burden than an opportunity to wrong the right of his initial stint. Still, given the lack of experienced heads the team currently boasts, this could be an option the selection committee could examine when they sit down next time.
 2) Give Gambhir or Sehwag a chance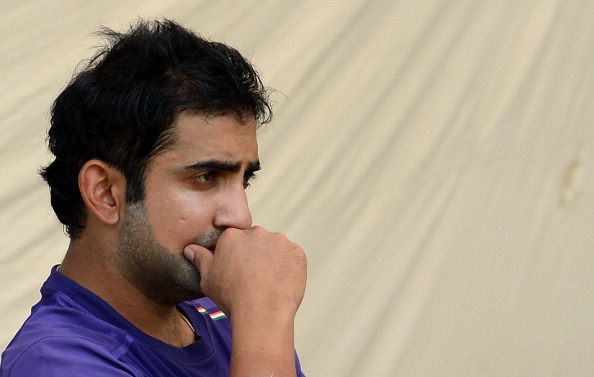 One of the most successful opening pair in test match cricket history, the Delhi duo have been around for a long time and have played memorable innings for the team in the past. Gambhir was given the captain's armband in the home series against the Kiwis in 2010, one in which India blanked the Kiwis 5-0. Sehwag has never been given the captain's armband for a series or a tour, although both have been successful captains for their respective IPL franchises. I'd frankly like Gambhir to lead the team, an aggressive player who has shown that he is more than capable of performing at the big stage as well (played match-winning innings in the T20 as well as the ODI World Cup). At 31, he offers the right mix of age and experience required for a test team captain, although his stuttering form of late could be a major stumbling block, as prior to this series there were serious question marks being raised regarding his inclusion in the team. But he has shown signs of improvement of late and can be a suitable candidate nonetheless.
3) Spring a surprise, give a young guy the opportunity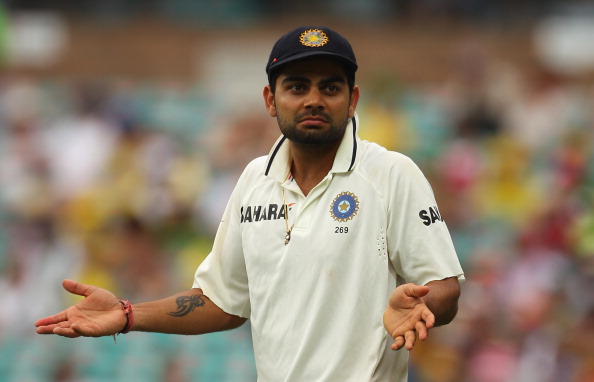 We did it way back when a young nawab a.k.a. Mansoor Ali Khan of Pataudi was handed over the reins of the test team at a tender age of twenty one and with not much experience. The decision bore fruit with time as India produced some great results under him and slowly made a name for itself at the World stage. A more recent example would be that of Graeme Smith who was made the captain after a dismal South African performance in their home World Cup in '03. Initially, the selection board came under a lot of flak for trusting a relatively unknown guy with such a big responsibility, but as time has shown, he has turned out to be one of the best captains of modern day cricket, stacking up away wins in Australia, India, England etc.
Although such a step from the Indian board is unlikely, yet if they do decide to explore this avenue, Virat Kohli could qualify under this section, having previously lead the Indian U-19 team successfully to the World Cup and has shown superb form in ODI's with stellar performances both home and away. Although he has not lived up to that level of consistency in the test matches so far, Cheteshwar Pujara on the other hand is untested in foreign conditions and has very little experience at the highest level, though recent performances have drawn comparisons with Rahul Dravid.
MS Dhoni who started with an impeccable record has now quickly fallen down the chart with people calling for his head and a change in personnel does seem appropriate now, though as to how long the selectors do stick with Dhoni is yet to be seen. But the slide from World No.1 to Number 5 in less than two years should be proof enough to get a new man in for the job.
"The easiest thing to do for me right now is to quit the captaincy and stay part of the side. That's running away from responsibility that's upon us. Of course, there are others who will decide. There is BCCI and other administrative people who look into that. For me, my responsibility is to get the team together and be prepared for the next Test match."- MS Dhoni