2K Games and Gearbox Software's flagship action RPG looter shooter Tiny Tina's Wonderlands is set to be released on March 25, 2022. It is the sixth installment in the popular Borderlands franchise and a sequel to Tiny Tina's Assault on Dragon Keep.
Players get to build their own characters by choosing from the six character classes and venture into Tiny Tina's latest Bunkers & Badasses campaign. The looter shooter aims to offer a table-top role-playing experience.
---
Borderlands 3 weapons that players wish to see in Tiny Tina's Wonderlands
Borderlands 3 was the fourth installment of Gearbox's Borderlands series and it received many positive reviews due to its exceptional combat mechanics. Tiny Tina's Wonderlands features similar weapons, combat styles, and shooting damage as its predecessors. Borderlands 3 featured some exciting and lethal weapons that players could choose from.
In this article, we list five weapons from Borderlands 3 that fans would love to see in Tiny Tina's Wonderlands.
Note: Opinions expressed in this article reflect those of the writer only.
---
5) The Monarch
The Monarch is one of the most sought-after weapons in Borderlands 3. The ritzy legendary assault rifle is able to deliver sheer power and exert dominance over enemies.
The Monarch comes with a special weapon effect known as "the deadly sting of the Monarch!" with which it can spawn one of five different elemental damage in the game. During special weapon effects, the gun can fire three to 10 bullets with increased damage.
Players can use a bipod to further enhance its accuracy and is one of the best for short to mid-range combats, and who wouldn't love to see the Monarch's special weapon effect in action in Tiny Tina's Wonderlands?
---
4) Reflux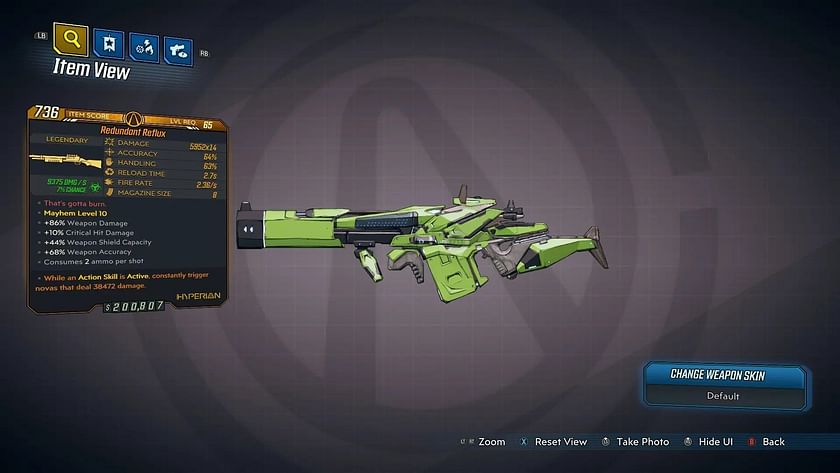 Reflux is a legendary Hyperion shotgun with an exceptional weapon capacity shield. This lets players acquire more bullets in the magazine by using the weapon's shield to block damage.
Reflux's special weapon effect is known as "that's gotta burn," which denotes that it only possesses corrosive elemental damage. The gun is able to fire projectiles with a biohazard symbol that spawns corrosive bolts when it hits an enemy.
This helps damage nearby enemies and can prove lethal to most of them. Reflux will surely be a fun weapon to play with in Tiny Tina's Wonderlands.
---
3) Hellshock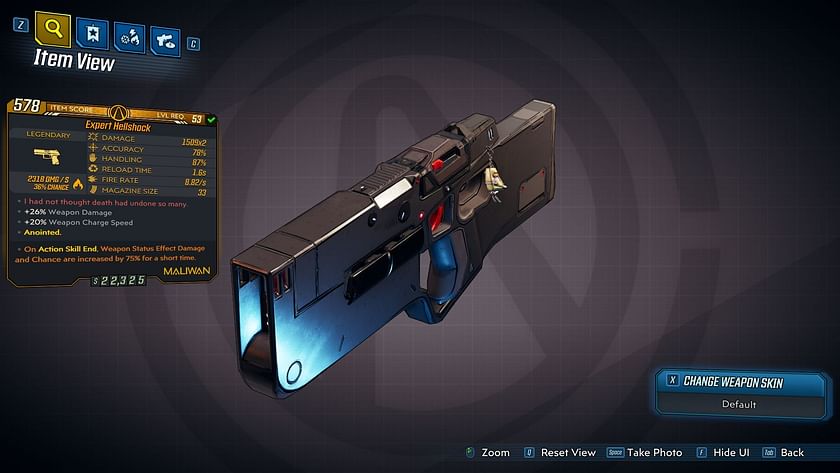 Hellshock is a legendary pistol manufactured by Maliwan. The gun offers excellent accuracy and handling as well as an impressive fire rate. Its special weapon effect "I had not thought death had undone so many" is one of the most powerful effects in the legendary weapon category.
When players fire a projectile towards their enemies, the bullet hits the enemy with one elemental type and then bounces off to take down another target with a different elemental type.
That said, Hellshock demands a good amount of combat creativity but that only further enriched the gameplay of Tiny Tina's Wonderlands if featured.
---
2) Hellwalker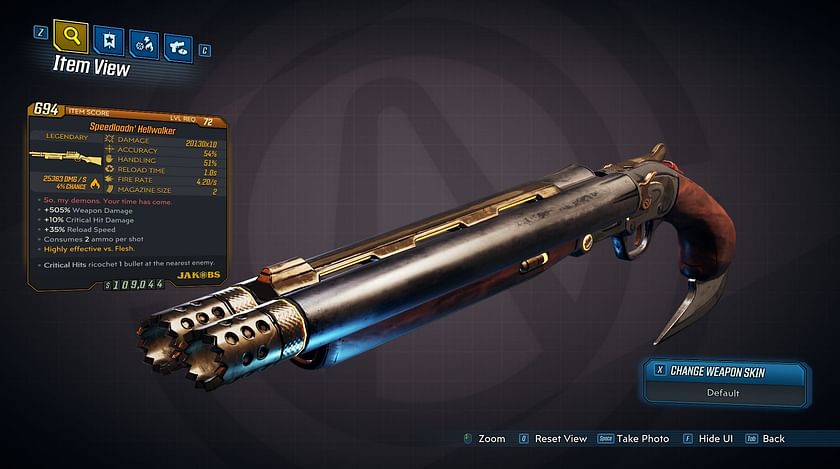 Hellwalker is an extremely powerful and lethal weapon from Jakobs. The special weapon effect of Hellwalker is known as "So, my demons. Your time has come." This effect uses two shotgun ammo to execute one shot and helps it spawn with incendiary damage.
As it consumes two ammos per shot, the legendary shotgun can eliminate enemies with ease. While Hellwalker can deliver high damage with a short reload time, its accuracy is not the best in its class.
Players would love to explode their enemies with the Hellwalker's powerful hits in Tiny Tina's Wonderlands.
---
1) Sand Hawk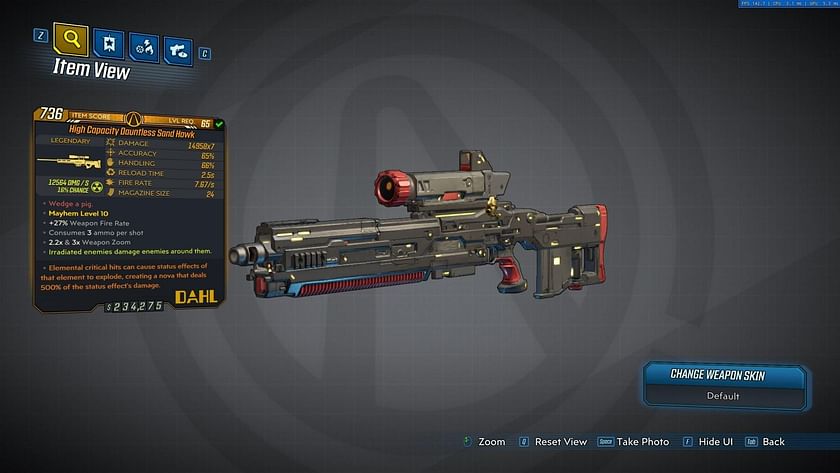 Sand Hawk is one of the most popular weapons among Borderlands fans. Manufactured by Dahl, this legendary sniper rifle offers exceptional accuracy and damage for long-range encounters.
Its special weapon effect "wedge a pig" increases the gun's accuracy by 42%, which makes it one of the most accurate guns in the Borderlands franchise. While it takes two ammos for one shot, the projectile splits into nine pieces to cause damage to the main enemy as well as others in the vicinity.
Along with its base damage, the weapon also has elemental damage from any one of the five different elemental damage.
Edited by Sandeep Banerjee