Honkai Star Rail is the newest galaxy-trotting adventure from HoYoverse, the creators of Genshin Impact. The developers are offering several freebies to players during the first few weeks. One such method of obtaining a freebie is via the use of redemption codes. These codes offer numerous rewards, including the coveted Stellar Jade.
Read on to learn more about the codes that you can redeem in May 2023.
Note: This article is a work in progress and will be updated with newer codes as soon as HoYoverse releases them.
---
All redemption codes for Honkai Star Rail
Whether it be in-game materials or Stellar Jade currency that you can use to perform an extra summon, here are all of the active codes as of May 2023:
2T7BP4JVEBT7: Redeeming this code will reward 3x Adventure Logs, 3x Cosmic Fried Rice and 5000 Credits.
HSRVER10XEDLFE: Redeem this code to obtain 50 Stellar Jade and 10,000 Credits.
STARRAILGIFT: Redeeming this code will give you 2x Traveler's Guide, 5x Bottled Soda, 50 Stellar Jade, and 10,000 Credits.
The first code expires on May 7 and will not be available for redemption later on. Other notable rewards include the Twitch Drops offering Stellar Jades, which can be redeemed while watching your favorite streamer playing the game.
There are also three expired codes that offered the following rewards:
HSRGRANDOPEN1: 100 Stellar Jade and 50,000 Credits.
HSRGRANDOPEN2: 100 Stellar Jade and 5x Traveler's Guide.
HSRGRANDOPEN3: 100 Stellar Jade and 4x Refined Aether.
These codes are for reference only and cannot be redeemed.
Players looking forward to other additional rewards can always check their in-game mailbox to find the pre-registration rewards that include free 4-star character Serval, among other goodies, including several Star Rail Passes.
---
How to redeem codes in Honkai Star Rail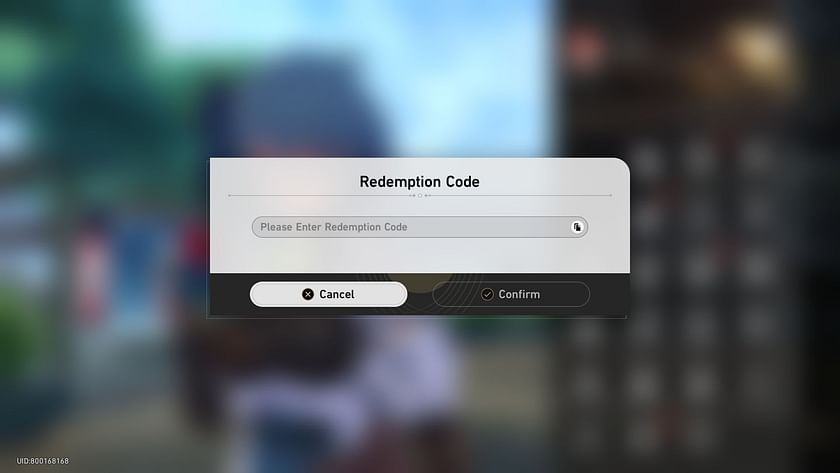 Redeeming codes in Honkai Star Rail is rather straightforward, and the code redemption window can be accessed directly through the phone menu - unlike in Genshin Impact, where players must open up the Account tab under the Settings menu.
Simply pause your game to open up the phone menu (Esc on PC), and click on the "..." icon next to your player name card. Next, Select the option named "Redemption Codes" to open a pop-up. Paste or type in the code and select the "Confirm" button once you are done. The rewards from the code can be obtained via the mailbox. You'll have to repeat this process for each code you want to claim.
Another option is to directly redeem these codes into your account by visiting the Honkai Star Rail redemption page and logging into your HoYoverse account. Select the server you are playing on and redeem the codes as usual to have them delivered straight to your in-game mailbox.
Edited by Siddharth Satish