Corpse Husband is popular as one of the most prominent 'faceless' personalities on the internet. However, his fans have made multiple attempts at trying to get him to do a face reveal. In fact, several alleged face leaks have taken place in the past, but they have all proved to be fake.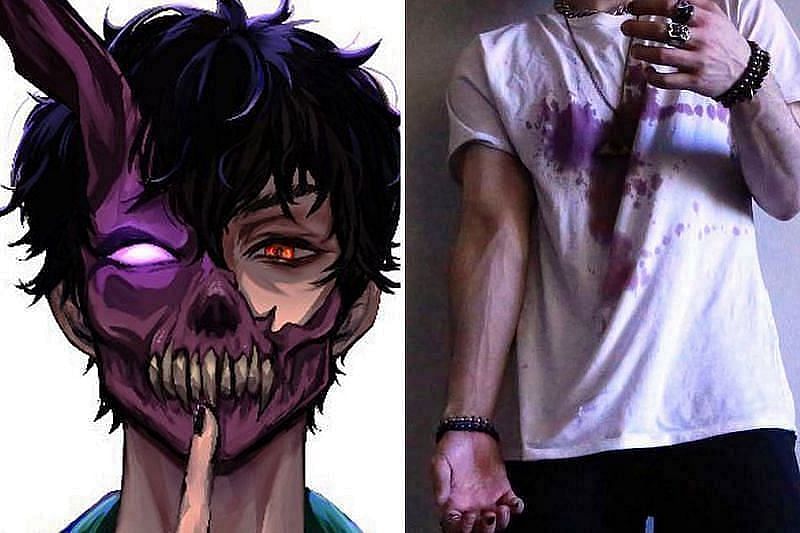 The most recently leaked picture, which is rumored to be Corpse Husband's face, has received a lot of attention on Twitter. Unfortunately, the attention was not very positive, and brings to light exactly why the streamer is uncomfortable revealing his face online.
---
Corpse Husband gets hate online after alleged face reveal
Soon after the picture, which was rumored to be that of Corpse Husband's, was revealed online, hate began to pour in for the streamer. In fact, the caption of the original post itself suggested that Corpse's face was "not as he advertised."
The streamer got a lot of hateful comments for the picture that was being circulated. While most Corpse fans do not believe that the picture is that of the streamer, those who do are clearly not holding back with their memes and trolls.
However, Corpse Husband has a loyal fanbase that will not allow anyone to demean their favorite streamer. Soon after the trolls hit Twitter, the Corpse Husband community blew up the social media platform, retorting against the spiteful comments. They revealed that Corpse Husband never claimed that he was very attractive, so there was no reason for people to act as though they had somehow been cheated.
Furthermore, there was no actual proof that the person in the picture is Corpse Husband. Therefore, if it is not, then they had been making fun of an innocent young boy for no reason at all.
The response to Corpse Husband's alleged face reveal was shocking to many people, and the streamer's fans and friends came forward to defend him. It also went on to prove why Corpse refrains from doing a face reveal, since this is the kind of reaction he will get if he does not meet up to people's expectations.