Barcelona are easily one of the best sides in the world, and they have a lot of world-class players in their squad. The Catalan side has always been challenging for trophies and won the Spanish league title last season.
While almost all the players did well and helped the side win the league, there were a few who let them down. These players were nowhere close to what they were and got nowhere near to what they were expected to deliver.
The fans are frustrated with them as well, and there is a good chance of them not playing regularly next season. These players might have done just about enough to stay at the club next season, but their ratings in EA Sports FIFA are bound to take a hit.
Without further ado, here are 5 Barcelona players who are likely to get a downgrade in FIFA 20:
#5 – Rafinha
Rafinha is not a part of Valverde's plans, and he is set to leave Barcelona this summer. The player is keen on a move away and was desperate to join Inter Milan last summer. However, the two clubs could not agree on a fee, and he had to stay at Camp Nou.
He was finally given a chance to play by Valverde, but he suffered an ACL injury, and that ended his season. Rated at 82 in FIFA 19, the Brazilian is set for a downgrade to 80.
#4 – Malcom
When Barcelona hijacked a deal for Malcom from the jaws of AS Roma, the fans were thrilled that the club was finally showing some intent in the transfer market. However, when the player stepped on to the pitch, he showed no intent and was just not able to handle the pressure at Camp Nou.
Rated at 83 in the game, the Brazilian winger is set for a downgrade to 82 or 81 in FIFA 20.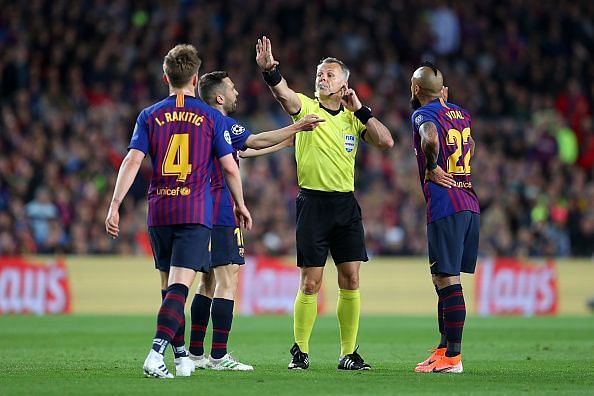 #3 – Arturo Vidal
Arturo Vidal was rated at 85 in FIFA 19 and a downgrade is on the cards for the Chile star. He has been in decent form but nothing on the pitch suggests that he should have a rating of 85 in FIFA 20.
EA Sports are sure to hand him a downgrade in the next edition and push him to 83 at least.
#2 – Ivan Rakitic
Ivan Rakitic was signed with a lot of promise after Cesc Fabregas failed to live up to the Barcelona fans' expectations. He delivered at first but has now become a shadow of himself and the fans want him replaced too.
Rated at 87 in FIFA 19, the Croat is set for a downgrade. While he does not deserve to be rated anything more than 84, there is a good chance that EA Sports keep him at 85 at least and not hand him a huge downgrade.
#1 – Philippe Coutinho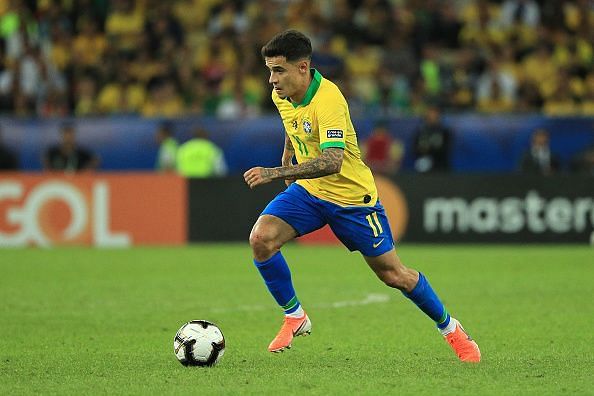 Philippe Coutinho was rated at 88 in FIFA 19, and there is no way he will be able to retain the same in FIFA 20. The Brazilian has been out of form and has been Barcelona's worst player on the pitch a lot of times last season. His rating is likely to drop to 85.
The former Liverpool player has not been able to replicate his Premier League form in LaLiga, and the Catalan side's fans want him sold as soon as possible. PSG are reportedly the only club interested in signing him and Barcelona are trying to offer him in a deal for Neymar.
Manchester United, Chelsea and Liverpool were also linked with him, but nothing has materialized. Chelsea have accepted a transfer ban, and they can't sign players this summer or in January. United are not keen anymore as the agent has ruled out a move to Old Trafford. As for the Reds, the Brazilian will be a marquee signing, but a benchwarmer as the first team looks set.
Edited by Sudeshna Banerjee