The Genshin Impact 3.5 update has only started, and players are already anticipating the next update. The upcoming version will release two new popular characters, Baizhu and Kaveh, along with a potential new desert region and a series of World Quests.
Genshin Impact 3.6 is expected to go live on April 12, 2023, at 11:00 AM (UTC+8). While HoYoverse is yet to reveal any other characters that will be featured on the banners of the upcoming update, recent leaks have revealed that it might bring back some well-needed reruns, including Eula and Nahida.
The following information is based on speculation, so everything should be taken with a grain of salt.
---
Baizhu and Kaveh will be released in Genshin Impact 3.6
Genshin Impact has already announced that they will release both Kaveh and Baizhu in their upcoming update via drip marketing on their social media channels. Both are confirmed to be Dendro characters, but HoYoverse is yet to reveal their rarities officially.
Based on some leaks, Baizhu is suspected to be a 5-star Catalyst unit that excels in healing and creates a shield to protect himself from any incoming damage. The information also revealed that he could be used as a sub-DPS unit after unlocking his constellations, which is usually not ideal for F2P players.
Meanwhile, it is believed that Kaveh will most likely be a 4-star Claymore character. His leaked abilities revealed that he might be a powerful Dendro main DPS who can heal himself from his passive skills, making him a self-sustainable unit.
The order of their banners has not yet been confirmed. However, fans believe that Baizhu will be in the first phase of Genshin Impact 3.6, and Kaveh could feature in the second phase.
---
Eula and Nahida might return in the upcoming Genshin Impact 3.6 update.
Many within the community initially expected Eula to get a rerun banner in the current Genshin Impact update. However, the developers did something really unexpected and random by bringing back Ayaka and Shenhe. Although there is no evidence or leaks at the moment, many leakers now suspect that HoYoverse may rerun Eula in the v3.6 update.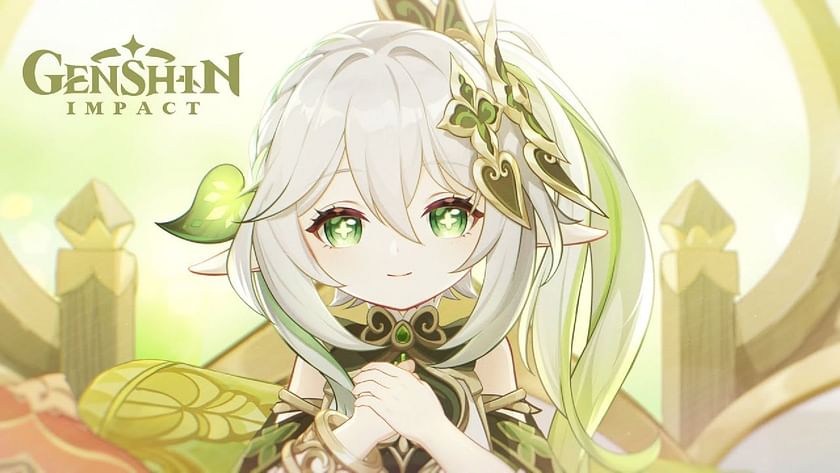 Because Nahida was released in v3.2, many fans have speculated that the upcoming patch might bring her back in one of its two phases. All three previous Archons received their first rerun only four updates after their release, and based on the assumption that the developers will follow this pattern, the God of Wisdom has a good chance of returning.
Finally, it is speculated that Nilou might also get her first rerun banner in the game's next version.
---
Baizhu's potential new 5-star weapon
Since Baizhu is speculated to be a 5-star unit, he is also believed to get a new signature weapon. Based on the passive skill of the potential Catalyst, it is safe to assume that it is from Liyue's Primordial Jade Series. The new supposed weapon provides a massive amount of 49.6% HP from its stats. It increases the Elemental DMG of its wielder based on its Max HP, which can increase Baizhu's healing abilities and his offense.