Genshin Impact 3.4 update has introduced many new mechanisms, and Casscade Pool is one of them. These mechanisms are mini puzzles that can be solved to get various types of chests as rewards.
Players can find a total of nine cascade pools in the Desert of Hadramaveth, and solving all of them will unlock a hidden achievement. Solving these puzzles will reward tons of Primogems, and players should try not to skip other rewards. In this article, players will be guided to find all the Cascade Pool in the new region and how to solve them to grab the rewards in Genshin Impact.
---
Genshin Impact 3.4: Location of nine Cascade Pool puzzles and how to solve them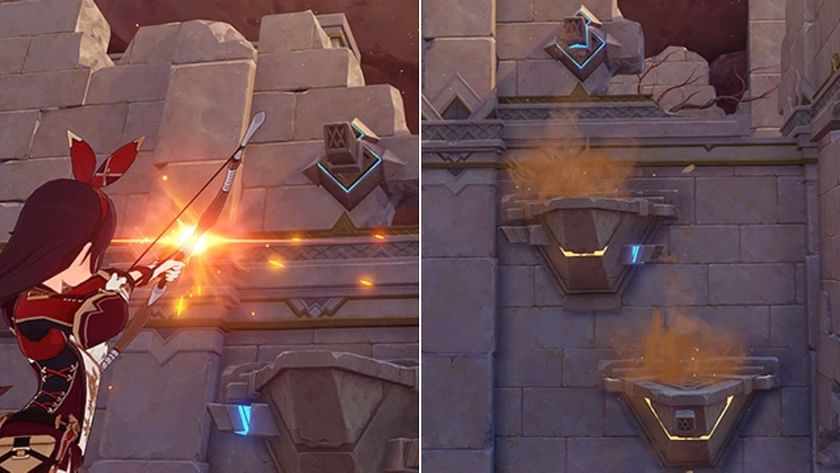 In Genshin Impact 3.4, Cascade Pools is an exploration mechanic in the Sumeru Desert of Hadramaveth. The ancient ruins of the new desert region contain mechanisms that were once used to guide water flow. Players must activate and deactivate the correct pipes to complete the Cascade Pool puzzle until all the pools are filled. Players can tell if the pool is full when the gray line turns to gold.
As shown in the picture above, gray accents indicate deactivated pipes, and blue accents indicate activated ones. Players will have an easier time solving these puzzles with bow characters.
Solving each Cascade Pool puzzle will reward players with treasure chests. Chests are one of the easiest ways for players to grab additional Primogems. There are nine such Cascade Pool puzzles around the new region, and solving all of them will unlock the hidden achievement, The Ancient Orchard and Spring, in Genshin Impact.
Here is an interactive map with all the locations of the Cascade Pool marked on it. Keep in mind that players will have to go to the Dirge of Bilqis questline to access Safhe Shatranj, Temple Forsaken, and the Cascade Pool puzzles nearby.
---
Find 1 Luxurious Chest and 2 Common Chests here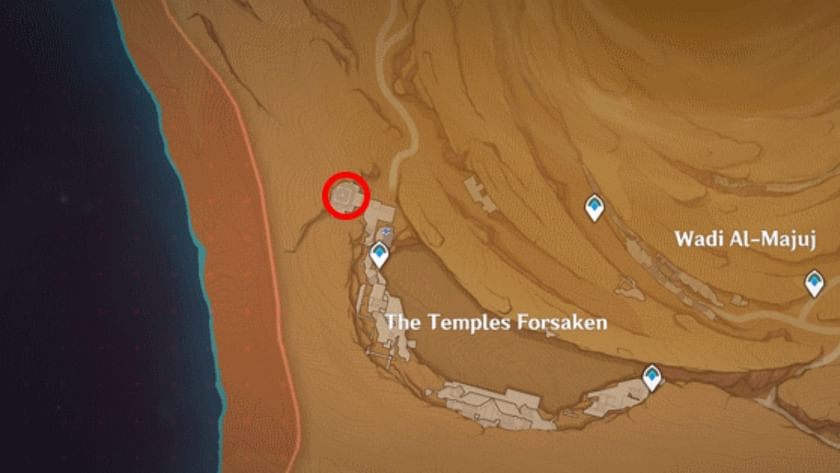 Turn around after teleporting to the closest waypoint near the red circle. Climb the stairs and search for an entrance on the left side. Players should look for a room and head behind the monument to take the elevator. The elevator will go down where you will find the three Cascade Pool puzzles in the Genshin Impact 3.4 update.
To solve this puzzle, you must match the Cascade Pool on the wall to the one opposite it. Fill the Cascade Pool with sand to light it up in the pattern shown on the walls. Every time the pattern is matched correctly, enemies will spawn.
The puzzle needs to be solved three times and hence will spawn three waves of enemies. Players are advised to prepare their party compositions to solve the puzzle and effectively take out the waves.
---
This is everything players need to know about the Cascade Pool puzzle in Genshin Impact. The new region is filled with other similar mechanisms and puzzles to solve where they can earn more Primogems.