Genshin Impact has officially announced that it will bring back the yearly Liyue event, the Lantern Rite festival, to celebrate the Chinese New Year. It is a special occasion where all the characters from the land of Geo appear to light up the night sky with paper lanterns.
Genshin Impact 3.4 will be officially called "The Exquisite Night Chimes," and Lantern Rite will be the new patch's flagship event. It will bring a lot of rewards for fans, such as Primogems and more.
---
Genshin Impact: Play Lantern Rite to get a free four-star character from Liyue
Genshin Impact will be celebrating the Lantern Rite festival in v3.4, and there's a lot to unveil. It is one of the few events where all the characters from a region appear, making it a fan-favorite occasion.
The trailer for the upcoming version starts with Hu Tao, Xiao, Traveler, and a few other characters from Liyue gathered together around a table, seemingly having a new year's dinner.
This year's Lanter Rite festival will involve a lot of singing and dancing as Liyue will host a music festival, with Hu Tao and Xinyan taking the main stage. Based on the trailer, it seems Hu Tao will be the lead actor in this year's Lantern Rite festival.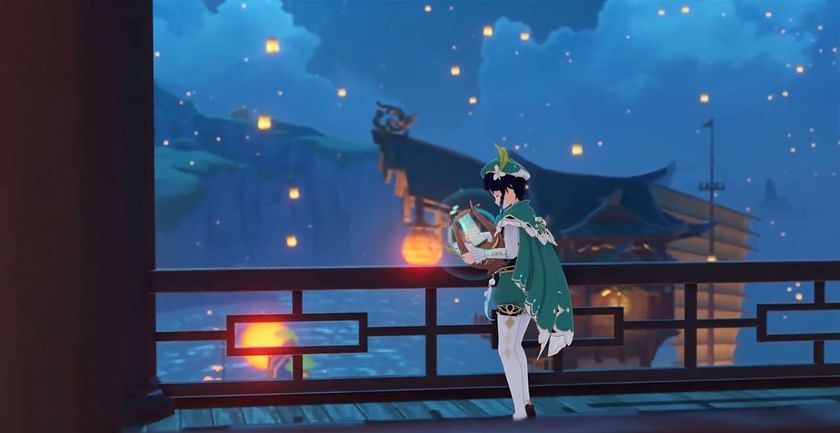 Surprising all the fans, Venti also made an appearance in the trailer, mentioning the music festival and how he couldn't miss the opportunity as a musician. Fans may see Venti and Xinyan deliver a magical performance at the music concert.
Lantern Rite will also introduce players to one of the most anticipated characters, Yaoyao. Genshin Impact teased her way back in 2021 on Twitter, and this will be her first official appearance in the game. She will be a four-star unit with a polearm and the first playable unit to possess Dendro vision outside Sumeru.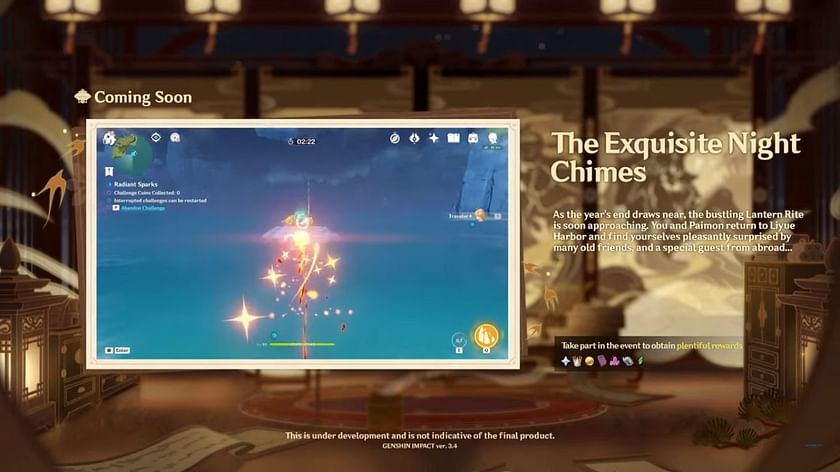 A lot of new and fun games were also revealed during the livestream. The new event will offer rewards such as Primogems, Hero's Wit, Crown on Insight, and more to players that can be obtained by playing them.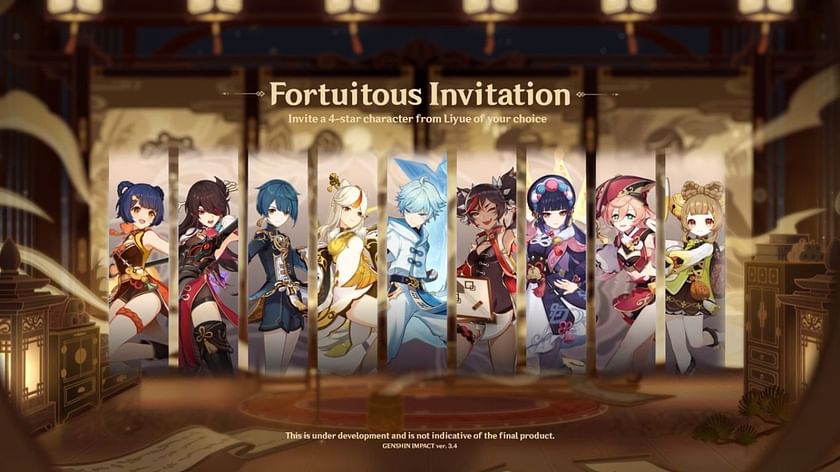 At the end of the Lantern Rite festival, fans will also get to invite a four-star character from Liyue of their choice for free. It is a great chance to get Yaoyao for free or get a constellation for another character. The character invitation can only be used once, so it is recommended that players choose wisely.
---
Hu Tao returns after over a year in Genshin Impact 3.4
Genshin Impact fans have been waiting for another Hu Tao rerun for over a year. She is one of the game's strongest and most popular Pyro DPS units. Lantern Rite is the best stage for Hu Tao's return as it is the biggest event in Liyue.
Yelan is also getting her first rerun since her release in v2.7. Her first banner was also shared with Xiao, who is returning with his third rerun, following the tradition of returning during every Lantern Rite festival.
Edited by Sijo Samuel Paul