Honkai Star Rail version 1.3 will release in less than a week, on August 30. Dan Heng Imbititor Lunae and Fu Xuan will be the featured five-star characters of the version. The Master Diviner will join the Honkai Star Rail roster wielding the Quantum element with damage tanking abilities as she treads on the Preservation path. While there is still time, players might want to pre-farm her materials to build her as soon as they acquire her.
Let's discuss all the resources you need to level up Fu Xuan.
---
Ascension materials for Fu Xuan in Honkai Star Rail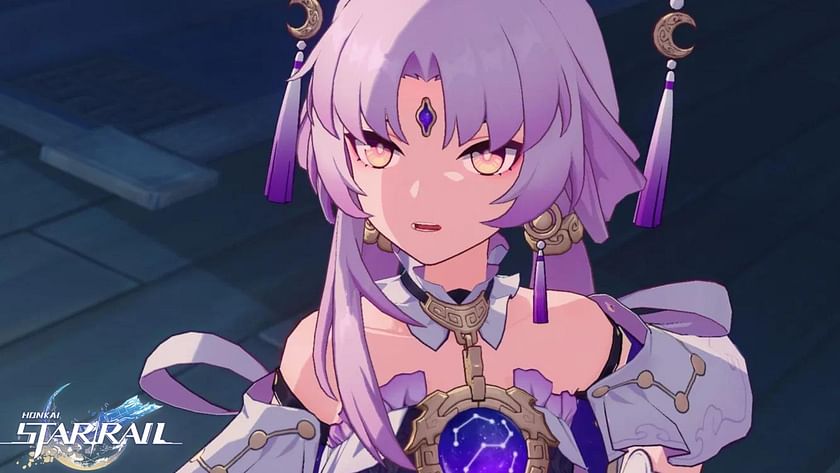 You must level Fu Xuan up to level 80 to unlock her full potential. Below is a list of all the resources required to level her up fully:
300K Credits
5x Artifex's Module
15x Artifex's Cogwheel
15x Artifex's Gyreheart
65x Nail of the Ape
You can obtain Artifex's Module, Artifex's Cogwheel, and Artifex's Gyreheart by defeating Entranced Ingenium: Illuminated Dragonfish, Entranced Ingenium: Golden Cloud Toad, and Aurumaton Gatekeeper throughout the Xianzhou Luofu's ship.
You will need to clear the Shape of Abomination: Stagnant Shadow to obtain all of the Nail of the Ape required to ascend Fu Xuan to the max level.
Here is the list of all needed resources to level up Fu Xuan's Traces:
Three million Credits
18x Endurance of Bronze
41x Artifex's Module
69x Oath of Steel
56x Artifex's Cogwheel
139x Safeguard of Amber
58x Artifex's Gyreheart
12x Regret of Infinite Ochema
8x Tracks of Destiny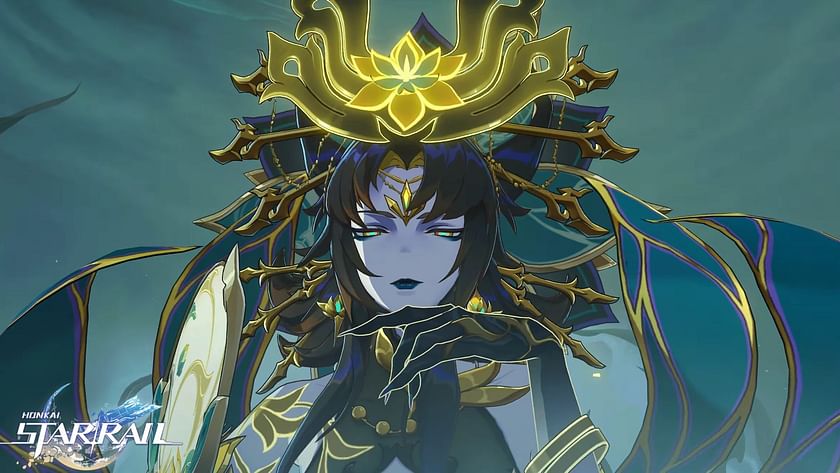 You can farm the Safeguard of Amber, Oath of Steel, and Endurance of Bronze from the Crimson Calyx: Bud of Preservation. You can also farm the advanced trace material, Regret of Infinite Ochema, by defeating the latest boss Phantylia the Undying in Scalegorge Waterscape Divine Seed Echo of War.
As for the Tracks of Destiny, you can obtain it through Nameless Honor battle pass, events, and Simulated Universes.
---
Best Builds for Fu Xuan in Honkai Star Rail
Treading on the Preservation path, Fu Xuan aids her allies on the battlefield by absorbing damage that her enemies deal to her allies, which differs from other Preservation units in Honkai Star Rail.
Fu Xuan's signature Light Cone, She Already Shut Her Eyes, is definitely her best option as it is her BiS (Best in Slot). The passive ability of the Light Cone increases her HP and Energy Regeneration Rate, and whenever her HP is reduced, the DMG of all allies increases.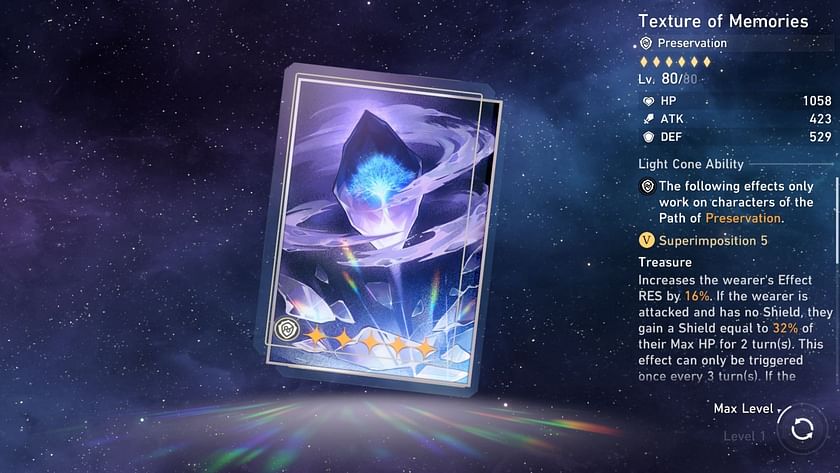 You can also buy Texture of Memories from the Herta Shop, an excellent alternative for F2P players. The Light Cone increases her Effect Res by 8%. Once every three turns, if she is attacked and has no shields, she gains a shield equal to 16% of her max HP.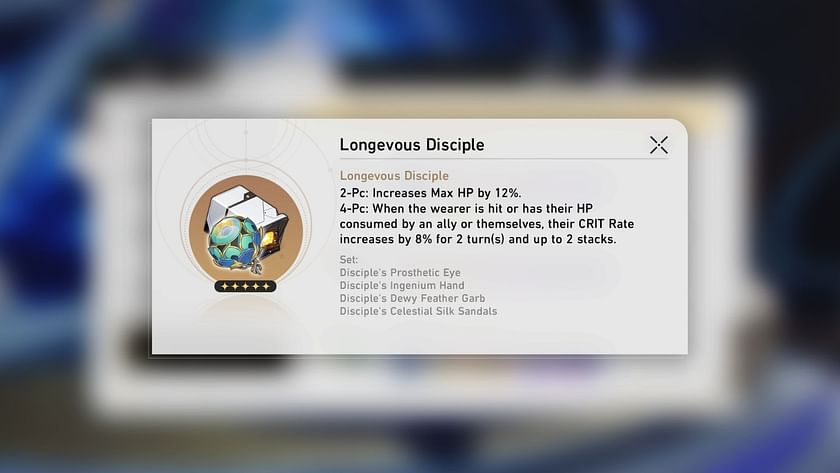 The four-piece Longevous Disciple will be the best Relic set for Fu Xuan. The set increases her Max HP by 12%. Additionally, when she is hit or her HP is consumed by an ally or herself, her CRIT Rate increases by 8% for two turns up to two stacks.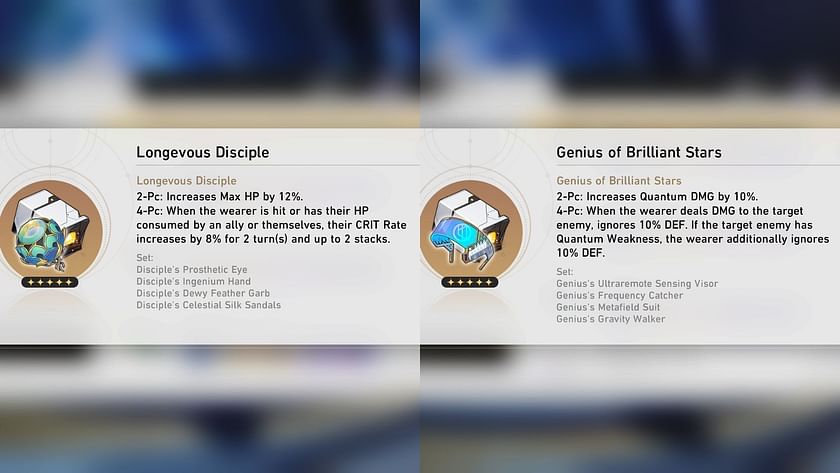 You can also use two-piece Longevous Disciple and two-piece Genius of Brilliant Stars to build her. The latter increases her Quantum damage by 10%, which will assist her in dealing additional damage while aiding her allies.
As for her Planar Ornaments, you can use Inert Salsotto as it increases her CRIT Rate by 8%, and her ultimate and follow-up attack DMG will increase by 15% when her CRIT Rate reaches 50% or higher. You can farm for this Planar Ornament from the Simulated Universe World 6 of Honkai Star Rail.
Edited by Siddharth Satish