Silver Wolf is one of the most anticipated 5-star characters of Honkai Star Rail and is coming in patch 1.1. She is expected to be useful across various end-game team setups as she treads on the Nihility Path, bringing many debuffs onto the battlefield. Additionally, she is being added to the Quantum lineup, which currently has only a few characters. Players who skipped Seele are quite likely to summon her as their dedicated support and shield breaker for the specified element.
As such, many players would like to learn about her abilities, role, and optimal build to use her in proper team composition. This article will analyze the various attributes of the Silver Wolf and the requirements to unleash her potential as a sub-DPS and support in Honkai Star Rail.
---
How does Silver Wolf work in Honkai Star Rail? Abilities, builds and more explored
1) Abilities
Silver Wolf is being added to the roster as the new support character in Honkai Star Rail, as her entire kit is designed for enemy debuff during combat. Her Skill has a 75% chance of inflicting a random ally's weakness on an enemy and reducing their DEF against the element by 20%.
Additionally, players can also use her as a sub-DPS thanks to her Ultimate, which inflicts Entanglement deal Quantum DMG up to five times. It also delays the enemy's action by 40% and deals DoT on the next turn.
Her Talents and Techniques both trigger Entanglement, with the former acting as a passive and the latter activating when she breaks a target's weakness.
---
2) Build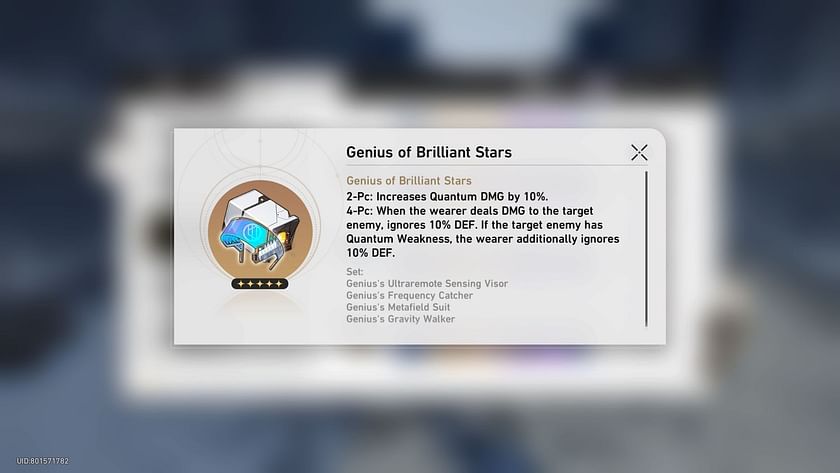 Regarding Silver Wolf's build, the Genius of the Brilliant Stars Relic set is her best-in-slot option. This will cause her attacks to deal increased Quantum DMG while ignoring enemy defenses, making her more viable as a sub-DPS in Honkai Star Rail.
For Planar Ornaments, Pan-Galactic Commercial Enterprise is ideal for her support role as it increases the Effect Hit Rate by 10%. This particular stat will help her consistently apply the weakness effect of her Skill.
---
3) Team role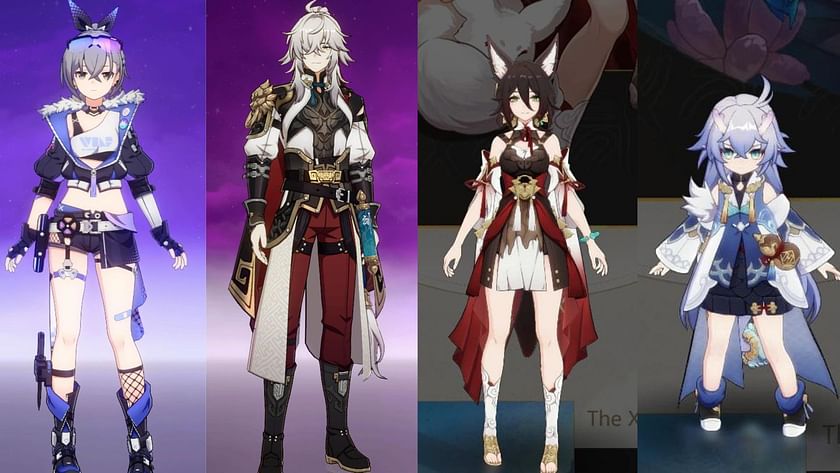 Considering Silver Wolf has a simple kit, she can be paired with numerous DPS characters in the game. She will excel as a strong hybrid support with sub-DPS potential across multiple team setups, as her abilities can inflict substantial Quantum DMG.
However, most players are likely to use her in a mono-elemental team composition, using her Skills to apply the required weakness to opponents during battle. It will be interesting to see how such setups will be relevant from a meta-standpoint.
---
4) Materials
The following list contains all the materials required to ascend Silver Wolf to her maximum level in Honkai Star Rail.
65x Void Cast Irons
5x Ancient Parts
15x Ancient Spindles
15x Ancient Engines
300,000 Credits
Players should also level up Silver Wolf's traces to unleash her utmost potential during combat. Here is a list of every material needed to max them out:
18x Obsidian of Dread
69x Obsidian of Desolation
139x Obsidian of Obsession
41x Ancient Parts
56x Ancient Spindles
58x Ancient Engines
12x Destroyer's Final Road
8x Tracks of Destiny
3 Million Credits.
The sources of the listed materials are available on the Survival Index, with the exception of Ancient Parts, Spindles, and engines, which can be obtained from defeating various Automatons in the Robot Settlement of Jarillo-VI.
Edited by Dinesh Renthlei