As a free-to-play player in Genshin Impact, earning Primogems can be a challenge. However, each new version update will add new and various content to accumulate them without spending real money. From completing daily commissions to participating in the flagship event, Duel! The Summoner's Summit, players will come across various opportunities to farm primogems in Genshin Impact 3.7 update.
In this guide, we'll explore some of the best ways to earn 60+ free wishes in version 3.7.
Note: The article uses rough estimates. The actual figures might vary after the official release.
---
F2P guide to collect over 60+ free wishes in Genshin Impact 3.7 update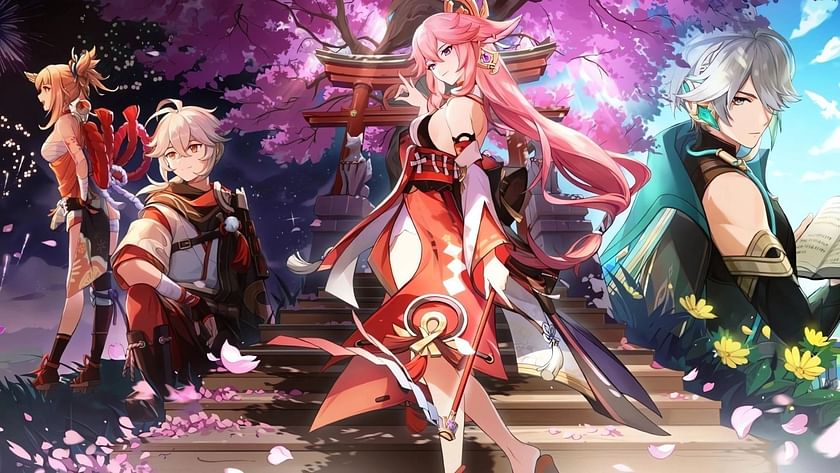 With the version 3.7 update only a week away from its launch, Genshin Impact recently aired a Special Program. The program showcased all the brand-new content that will arrive in the game, including new banners, characters, events, and more. Players can participate in these upcoming content to earn tons of Primogems and other rewards. Here is an overview of all the free wishes players can farm in Genshin Impact 3.7 update:
Permanent Content
Achievements: 30 Primogems
Daily Commision: 2520 Primogems
HoYoLAB's daily login: 80 Primogems
Kaveh's Hangout Series: 60 Primogems
Paimon's Bargain: 10 Intertwined Fates (1600 Primogems)
Spiral Abyss: 1800 Primogems
Test Runs: 80 Primogems
Version 3.8 livestream: 300 Primogems
Version 3.7 update compensation: 600 Primogems
Yoimiya Story Quest II: 60 Primogems
Limited Content
Duel! The Summoner's Summit (Flagship Event): 1000 Primogems
Divine Ingenuity (Collector's Chapter): 420 Primogems
Feast of the Departed Warriors: 420 Primogems
Fazy Trials (Hypothesis): 420 Primogems
Misc. Codes: 100 Primogems
Misc, Web Events: 100 Primogems
It is worth noting that WangshengFP, a reliable source for future leaks and game announcements, shared these rough figures. The sources shared an infographic that has been summarized in the list above.
Although actual figures after the official release might vary, this rough estimate will allow players to plan out their gameplay in Genshini Impact.
Since the new patch will not add any exploration content, F2P players can easily cover all the content mentioned in the infographics. Covering all will allow them to collect around 9590 Primogems totaling up to 60 Intertwined Fates. Remember that the list and the infographics do not cover Acquaint Fates. Here is a breakdown of the total amount of Acquaint Fates players can collect in Genshin Impact 3.7 update:
BattlePass Free Rewards: Five Acquaint Fate
Paimon's Bargian: Five Acquaint Fate
Therefore, F2P players can collect over 70 free wishes by grinding in the game without spending real money. Although the grind for Primogems will never stop for F2P players, they should not forget to have fun.
Edited by Anirudh Padmanabhan