The much-awaited Season 2 of Call of Duty: Modern Warfare 2 and Warzone 2 is finally launching on February 15, 2023, after an unexpected two-week delay. With this update, many anticipated changes will be made to the two games, which will considerably improve player experience.
Activision recently revealed all the items that will be available to players in the Season 2 Battle Pass. A new trailer and blog were also released highlighting the best items in the new Ronin-themed Battle Pass. Even players who don't plan on buying the Battle Pass can expect to get enticing items for free.
---
All players need to know about the Season 2 Battle Pass of Modern Warfare 2 and Warzone 2
The Season 2 Battle Pass of the two games will continue to feature the redesigned combat map system, which gives players the liberty to unlock whatever they want. It allows them to choose their route and go through sectors by racking up battle pass tokens. Players will have to unlock 20 sectors that have up to five items each, starting from B0 to B20.
Over 100 items will be available to unlock in both the free and premium tiers of the Battle Pass so that players who choose not to buy it will also be engaged in unlocking various items.
Players who buy the Battle Pass will have immediate access to Season 2's new operator, Daniel "Shonin" Shinoda, who was also part of the previous entry in the series, Modern Warfare 2019.
Next, three new weapons will be added to Warzone 2 and Modern Warfare 2, and they can only be unlocked through the Battle Pass. The weapons are a KV Broadside shotgun, SO Hemlock assault rifle, and Dual Kodachis melee weapon, which are part of sectors B4, B11, and B13, respectively. These weapons can be unlocked by free players as well.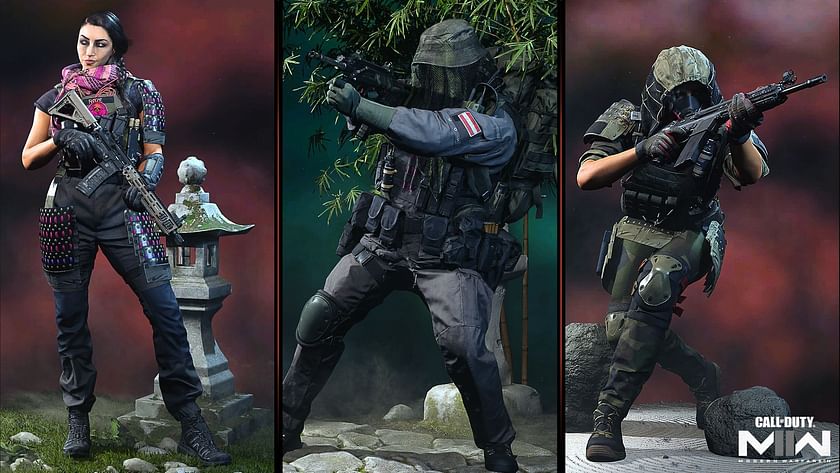 Three high-rarity "HVT" operator skins are also being added to the games. König's Expedition operator skin, part of sector B3, is designed with full tactical gear, gloves, and a mesh hood. Kleo's Gozen skin in sector B8 features a red and black filtered mask with a hood and a new Roze skin in sector B10, which is colorful and has armor plates all over.
A victory sector can be unlocked by players who reach 100% completion of the Battle Pass by playing Modern Warfare 2 and Warzone 2. This includes additional items like 300 COD Points, Unchained Fury Assault Rifle Weapon Blueprint, and Ronin's Peak operator skin.
Edited by Rachel Syiemlieh