Romancing SaGa Re;univerSe (now known as SaGaRS) is a classic free-to-play Japanese RPG game developed by Square Enix and Akatsuki for Android and iOS platforms. It features turn-based battles and exploration that includes several heroes from the SaGa series. It was released on June 21, 2020, and is a very popular game that has over 25 million downloads and high ratings across both mobile platforms.
Recently, Square Enix and Akatsuki announced that Romancing SaGa Re;univerSe was celebrating its three-year anniversary. The title rose to popularity along with the Final Fantasy series and Dragon Quest series. It has now invited players to join the festivities in celebrating three years of service since its global launch.
As a special "thank you" from the developers, there will be several freebies and in-game rewards given for the continuous support in running Romancing SaGa Re;univerSe.
---
Romancing SaGa Re;univerSe 3-year anniversary event details and rewards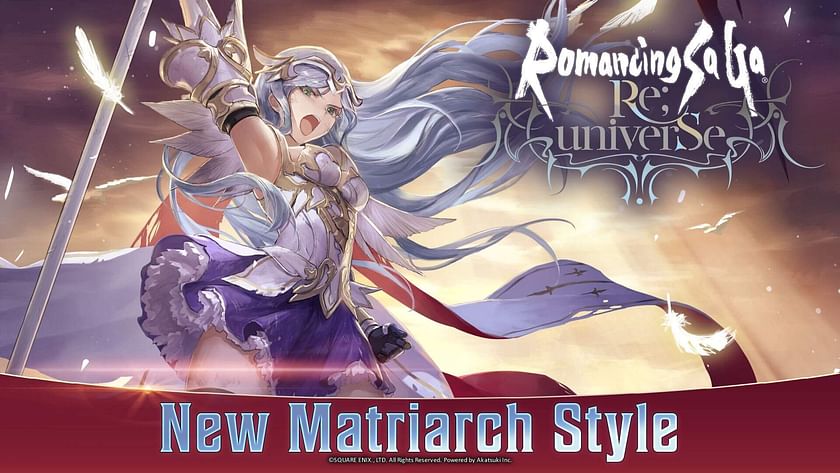 Fans of Romancing SaGa Re;univerSe who are looking to earn some free rewards are in for a treat. Square Enix will be gifting up to 63,000 jewels as an appreciation login bonus, along with an exchange ticket for their favorite style. There will also be new Countdown Quests that interested players can take from now till June 30 for some additional rewards.
As part of the game's third-anniversary celebrations, they can expect to see some new limited-time Styles that they can add to their respective parties. There are also tons of community activities that can be accessed on the game's official website.
Additionally, there will also be a special third-anniversary livestream taking place on June 27. Players looking to receive a few more goodies and get an exclusive peek at what's next for the JRPG title can tune in and enjoy the event.
The developers have also added collaboration content themed around the Saga Prefecture located in Japan. The new content also features some brand-new SS Styles of fan-favorite characters and a limited-time Conquest event. Those who haven't visited the Saga Prefecture in Japan can access that location in the game and enjoy the breathtaking landscape virtually.
As Romancing SaGa Re;univerSe follows the Gacha system, another salient feature of this anniversary celebration is that players can summon free jewels with the 10x Summon. Doing this three times will grant limited-time Styles for players who haven't been able to acquire them in the past.
Last, but not least, two sets of SS Style Summons will be available during the 3rd anniversary: Romancing Festival Western Saga and Romancing Festival Central Saga. These include some popular fan-favorite characters with new Styles.
In this free-to-play RPG, players have the opportunity to collect a plethora of rewards and take part in a unique story like no other. It is further complemented by immersive graphics and frequently updated content.