Starfield's ship-building feature has really captured the imagination of players. They're spending a lot of time creating unique ship designs or getting inspiration from real-world vehicles and famous sci-fi references. This mechanic not only lets players go on all sorts of adventures in the vast game universe but also allows them to build their ultimate starship using detailed ship-building tools.
Of course, Star Trek fans flocked to Starfield to bring to life the famous USS Enterprise, where the beloved franchise was set. If you're a Star Trek fan looking to recreate this ship, you're in luck since this article offers a complete guide on how to do so.
---
How to build the Star Trek USS Enterprise spaceship in Starfield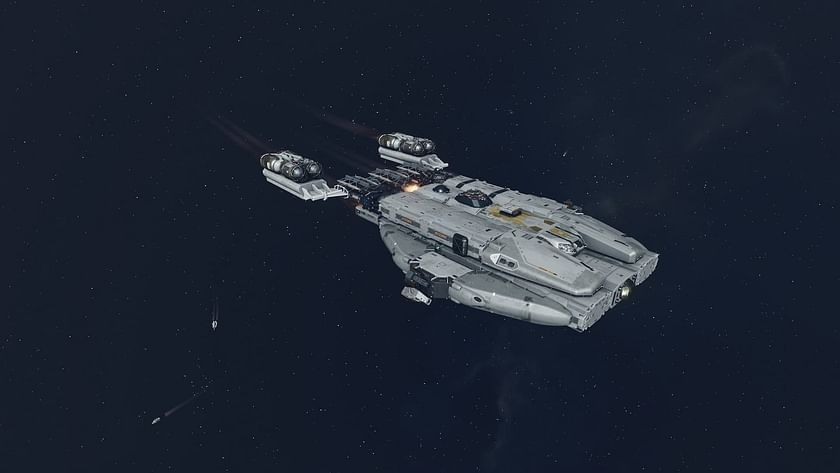 Spectrexgaming, a content creator and gamer, recently posted the Star Trek USS Enterprise spaceship he built using Starfield's ship-building feature. He was able to recreate the spacecraft masterfully, and other players are looking forward to replicating the ship as well.
Aside from the USS Enterprise, Spectrexgaming was able to post other detailed guides for building different famous ships, such as the Millennium Falcon Spaceship from Star Wars and the Normandy from Mass Effect.
Although his complete tutorial for Star Trek's USS Enterprise isn't up yet, here are some of the components he used to build the ship:
Nova Cowling 2L-PF
Deimos Companionway 1x1
Nova Cowling 2L-PA
Deimos All-in-one Berth 2x1
While the complete list of components isn't here yet, you can build on these parts first. We will update this article once we get a more detailed guide.
Your progress in the game affects how you can get different ship parts. Companies like Deimos, Nautilus, Dogstar Avionics, and more sell parts that you can buy.
If you want to create your own ship, it's best to start with an existing one. Building a ship from scratch can be tough. So, first, get a ship, and then talk to the Ship Services Technician. This lets you change your ship using the Ship Builder option at the bottom-right corner of the screen. With this, you can add, move, remove, and change ship parts.
---
How to customize the colors of the Star Trek USS Enterprise in Starfield
You can change how your spaceship looks using the ship customization feature. You can access this feature through Ship Services Technicians, usually found near your ship in the Mast District on Jemison. When you talk to the technician, select "I'd like to view and modify my ships."
In the Ship Builder, you can adjust the colors of different parts of your ship by changing things like Hue, Brightness, and Saturation. You can also use your own designs from the Recent tab.
This feature lets you be creative in picking the parts and creating a unique style for your spaceship. However, keep in mind that changing the colors doesn't affect how your ship performs in the game; it's all about the looks.
---
This wraps up our USS Enterprise build guide. Check this article to know more about the best ship designs in Starfield.
Edited by Rachel Syiemlieh