2012 Silly Season - Force India
754 //
20 Dec 2012, 14:20 IST
The F1 Silly Season is almost over this year and there are only 3 free seats left to be filled for the season 2013. Both seats at Force India are waiting to be filled, and one seat at Caterham on Charles Pic's side. Force India are expected to keep the British driver Paul di Resta, but nothing has been confirmed so far. For the other seat, there have been many names up. Force India is a very good middle team and it's not a surprise that there are a big number of drivers trying to obtain the seat for themselves. What will be the final choice? We need to wait for it still. One thing is for sure, they want a competitive driver. Who would be the best for the seat? It's hard to say, but let's analyze those drivers who are likely to be up for the seat.
Paul Di Resta:Di Resta has spent two seasons with the team until now. He is an easy choice for the team, if they want to keep a driver who they are familiar with. In my opinion, Di Resta should show something more. This season, he got beaten by Nico Hülkenberg almost every weekend, specially in the second part of the season. I don't think Di Resta is a future name. Safe choice, but I'm quite sure there are young and hungry drivers who would push the car harder than Di Resta does. On the other hand, he has a touch with Mercedes, which is important as Mercedes is the team's engine supplier.
Adrian Sutil: Another very familiar name for the Force India team. The German was left without a seat after Nico Hülkenberg came to the team and spent a year away from racing. Is it intelligent to hire him back, after a one year break? I would put Sutil in the same category as Di Resta – very familiar driver with the team, as he has been part of the team since 2007 when the team was still named after Spyker. To be honest, I am surprised that Sutil is a serious candidate for the team but maybe the connection between Sutil and Force India is still strong. But then, we come to the same case as with Di Resta – Sutil isn't a future name either. Also, his performances haven't been too amazing during his Formula 1 career. I think Sutil already had his time in Formula 1 and it's time to move on to another series, but let's wait for Force India's decision.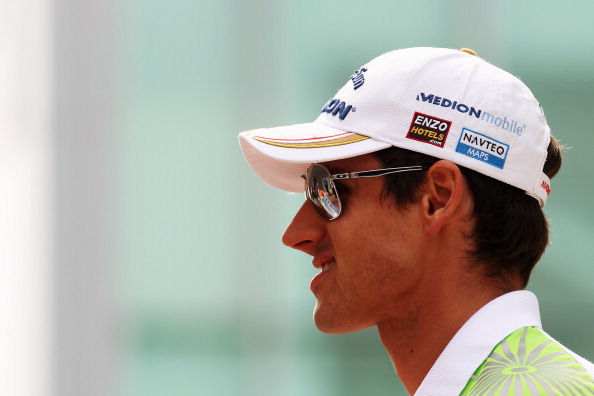 Jules Bianchi
: Alongside Di Resta and Sutil, the French driver Bianchi is also a familiar driver for Force India. This year he has been working closely with the team, as their 3rd driver. He also had a chance to drive some Free Practice sessions during the season. Bianchi is also part of the
Ferrari
Driver Academy. He has finished 3rd in the GP2 series championship for a couple of times. This year, he was racing in the Formula Renault 3.5 series and finished the championship in 2nd place. His name has been up for a Formula 1 seat from time to time but does he have enough experience? Is he ready? Those are big questions. He is a young driver, but I think there are better choices out there with more F1 and racing experience.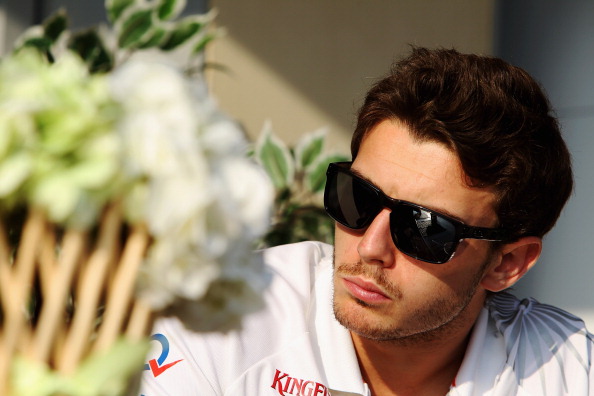 Jaime Alguersuari:
The young Spanish driver lost his seat in F1 after Helmut Marko's decision to change both
Scuderia Toro Rosso
drivers for 2012. After he got dropped out and couldn't find another racing seat in F1, he became a test driver for Pirelli. Alguersuari is still a very young driver and has many years ahead of him. He surely is hungry for a proper racing seat where he can show his talent. He had some great races during his Toro Rosso years and pushed the car to the limit often in 2011. After his performances, it was a big surprise that Toro Rosso decided to drop him. He had a year break from racing now, but he has collected a lot of important experience as the Pirelli test driver. His knowledge about the tyres could be very important if Force India would hire him. I think Alguersuari is a driver who has lots to give, both information and talent, that can bring great results and good points. It is a choice that should be taken seriously. If I was leading Force India, I would hire him. I believe that his chances for a seat are very realistic.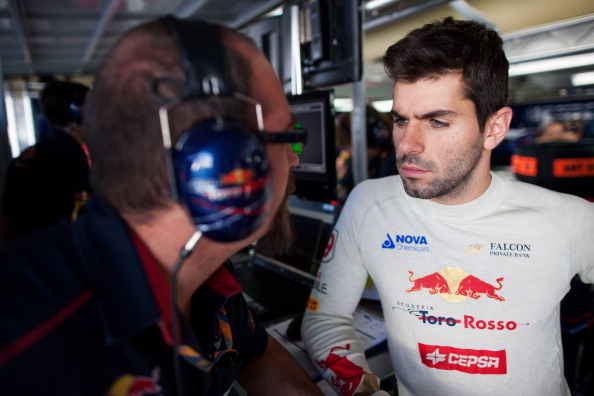 These four names I mentioned are possibly those who are most likely to fill those two seats at Force India. Besides, there are still two names that were competing for the Force India seat earlier. Heikki Kovalainen and Luiz Raziahave been mentioned in rumors but apparently they don't have chances for the seat anymore.According to Finnish F1 journalist Oskari Saari, the only chance for Kovalainen is Caterham. Kovalainen is already an experienced driver and knows the Caterham team very well as he has been on the project since the team joined the sport in 2010. But as the team is small and their financial situation isn't the best, they are looking for a driver with a good sponsorship. Kovalainen doesn't have huge sponsors to bring in millions for the team and he himself said on Finnish television that he isn't ready to become a so called pay driver.
And then, the Brazilian driver Luiz Razia. He finished second in this year's GP2 championship and is well prepared to get a seat from F1 next year. He already has testing experience and is in touch with some F1 teams. He used to be a test driver for Marussia and Caterham. He also did a young driver tests for both teams. Also, this year, he did the young driver test for Toro Rosso. He would be a good choice for Caterham as he already has contacts in the team and he also would have some money to bring in through his sponsors. I think he has enough experience and is worth a chance in F1.
As I mentioned Luiz Razia, I also need to talk about the 2012 GP2 champion, Davide Valsecchi. He had a small chance to get a seat from Lotus but as Romain Grosjean was confirmed for the seat, Valsecchi lost his chance. Also, there hasn't been any rumors about him being in touch with Force India or Caterham. Until today, every GP2 champion got into F1. The only exception is Giorgio Pantano, who first raced in F1 and then moved to GP2. He won the GP2 championship in 2008 and couldn't get a seat in F1 afterwards. Would be a shame if Valsecchi doesn't get his chance but it's very likely that he won't. Maybe he might get a role of a test driver. There is no way back for him to the GP2 Series as the champion can't return to it.
The year 2012 is coming to an end and we are living interesting times. Let's wait and see who will be chosen by Force India and Caterham and how will the full grid look like for the 2013 Season. Some good drivers will be left without a seat, it's a shame, but it's Formula One these days. There aren't enough seats and as HRT's story has come to an end, there are even less seats. Hopefully teams will choose wisely. Let's wait and see!