2013 season - Why Massa must perform
1.05K //
14 Mar 2013, 23:25 IST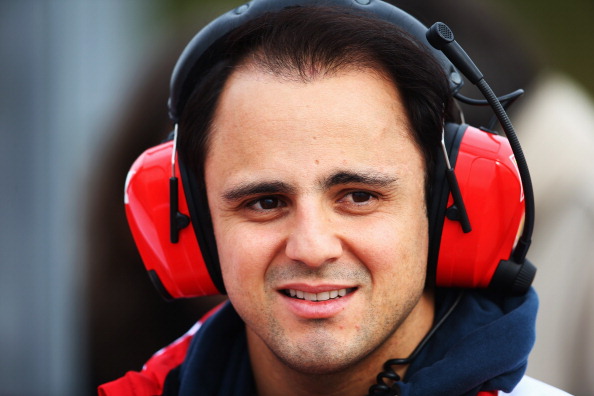 After a difficult 2012 season with Scuderia Ferrari when he barely managed to retain his seat, Felipe Massa is optimistic about the present season, scheduled to start this weekend at Albert Park, Melbourne. In previous season, he was a pale shadow of himself at the start but shows signs of improvement in the second half albeit the struggling F2012. He even managed the podium finishes in Japan and Brazil, which could have been a couple more(denied by team orders). Those podium finishes boosted his confidence as acknowledged by him.
Hailing from Brazil, which has produced the greatest formula 1 driver of all time, Ayrton Senna, as voted in various polls, Massa started karting at a very early age of 8. In 1998, he got his break when moved to Formula Chevrolet where he tasted success. Finally in 2002, he got into F1, the pinnacle of Motorsport, driving for Sauber. Next year, he didn't get a seat but gained valuable experience by test-driving for Ferrari. His first victory coming in 200 Turkish grand pix in 248F1. The closest he came to winning the championship was in 2008 when he dramatically lost to Lewis Hamilton on the last corner of last lap of the season-ending Brazilian Grand Pix(his home circuit). Then come the fateful day of 25th July 2009 when he was hit on the helmet by a suspension spring fallen from Rubbens Barrichello's Brawn. Echoes of 1994 accident of fellow Brazilian Ayrton Senna came into mind. He barely survived thanks to the air ambulance and hospital facility. The question remaine – Would he ever able to drive in F1? After a series of operations, he was once again able to drive for Ferrari.
On the eve of season opener in Melbourne and with a better car at their disposal at the start of season when compared to previous year, both Felipe and Ferrari are optimistic about their chances in 2013. Felipe has to show consistency which alluded him in previous season. He has to score points in each race combined with occasional podium finish or even victory. This will not only help Ferrari in their quest to regain the constructor's title from Red Bull but also to prove his critics wrong. Solid performances will help him in retaining F1 seat next season when some major changes are to be done. The major difference between the Ferrari of yesteryears which won the constructor's championship and Ferrari of past few years is the performance of the No.2 driver. Earlier No.2 drivers (Scuderia Ferrari has a history of No.1 and No.2 drivers) used to contribute more in points tally than seen in past few years. For instance, in 2012, Alonso scored 278 points whereas Massa scored less than half of his teammate. Therefore, for Ferrari to be at the top of constructor's table in November, both Alonso and Massa will have to score heavily. Therefore, for the sake of Scuderia Ferrari, for whom he has been driving since 2006, his teammate Alonso and himself, Massa must perform.