2014 aero regulations to remain similar to 2012
839 //
07 Dec 2012, 01:04 IST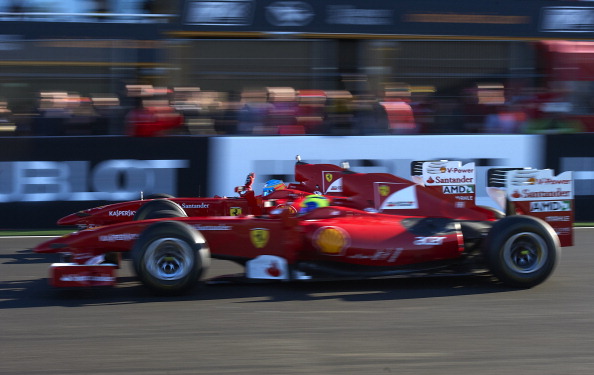 2014 will be a significant year in Formula One history. After quite a few years of engine freeze rules which shall apply until the end of next season, 2014 will see a new era with the current 2.4L V8 engines being replaced by the turbocharged 1.6L V6 ones.
Along with the change in the engines, the FIA had announced that the aero regulations will be stricter than before, with noticeable changes to bodywork and in the coke-bottle region to reduce downforce (and drag ) and as a result, improve the efficiency of the car. But in the recent World Motor Sport Council (WMSC) meeting in Istanbul – where the FIA Gala awards are also to be held this year – it was decided that no such changes to the bodywork will be enforced and they will remain similar to what is under the 2012 Technical regulations.
There is no doubt that Formula 1 is dominated by aerodynamics now with Adrian Newey being the pioneer in it and hence, helping Red Bull to three consecutive championship doubles. But aero performance taking the front seat has faced some stiff opposition from the paddock – the most eminent of them being Ferrari president Luca di Montezemelo. Their point is that such heavy reliance on aerodynamic performance has no relevance whatsoever to road cars, which is what manufacturers like Ferrari get majority of their revenue from.
These kind of oppositions have put the FIA under pressure and they have taken few steps to reduce the amount the performance of a car is dominated by aero. The most prominent one in the last few years was the banning of the off-throttle exhaust blown diffusers, after the 2011 season, which was Red Bull's forte and as a result, they  lost the maximum performance at the start of 2012.
With strict clampdown in aero postponed for another few years, it will take long for us to see something similar to the 50′s and 60′s when teams concentrated more on gains in performance derived from mechanical aspects. After all, one can't expect Formula 1 engineers to unlearn something on which so much time and research has been devoted.