Aerodynamic improvements to be brought in by Mercedes for Chinese Grand Prix
Following the loss at the Malaysian Grand Prix, the Mercedes team is all set to bring in aerodynamic improvements at the upcoming Chinese GP.
News
08 Apr 2015, 13:48 IST
1.84K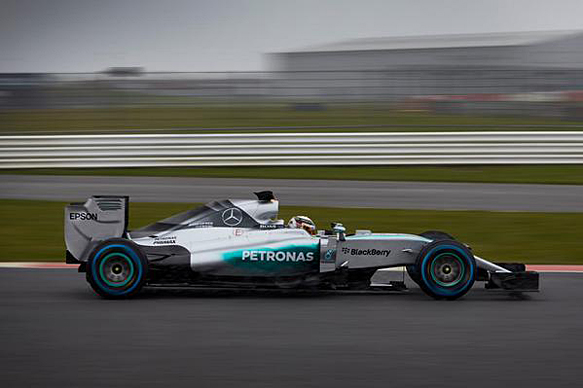 The competition is tough this year
Following a loss to Ferrari in Malaysia, the Mercedes team will bring in a host of aerodynamic adjustments at the Chinese Grand Prix. The changes are a result of a meticulously carried out analysis that was undertaken in the wake of the loss.
Mercedes's eight-race winning streak was halted after Sebastian Vettel, in only his second race for Ferrari emerged triumphant in Malaysia. Mercedes had looked near invincible before Vettel's victory showcased the team's vulnerabilities.
Vettel's win, which was Ferrari's first since 2013 has jolted Mercedes into rethinking their strategy for the season. Terming the loss in Malaysia a 'wake-up call', Mercedes motosport head Toto Wolff said that the loss had provided the team an opportunity to introspect.
Mercedes technical team head Paddy Lowe said that his team had analysed the weekend in Sepang, trying to identify areas of improvement. "We've spent time analysing the weekend in Sepang to identify areas for improvement," Lowe said in a team preview of Sunday's race in Shanghai. "The most significant weakness was our tyre management during long runs."
High temperatures at Sepang had worked in favour of Ferrari, said Lowe. However, he highlighted the need to have a car that performed in all conditions. "So there is work to be done on that front," added Lowe.
Lowe also acknowledged that there would be some tough competition this season.
"It is now clearer than ever that there is serious competition for this world championship, so we will continue to work flat out for performance gains. We have a range of new aerodynamic developments for Shanghai and are targeting an improved performance from Malaysia," he said.
Different challenge in Shanghai
With relatively lower temperatures, the conditions at the Chinese Grand Prix will be difficult to the ones at Malaysia, but these are challenges that Mercedes has not had a great deal of trouble tackling in the past.
Both Championship leader Lewis Hamilton and his Mercedes teammate Nico Rosberg boast good records at Shanghai. While Hamilton won the race last year, Rosberg registered the first win of his career at the circuit in 2012.
"There is always room for improvement and we've been working hard to analyse everything for the next race in China," said Hamilton.
"The circuit itself is a different challenge to Albert Park and Sepang -- but it's one I really enjoy and it suits my driving style quite well", he added.