Australian GP - A peephole to the season
758 //
19 Mar 2013, 22:14 IST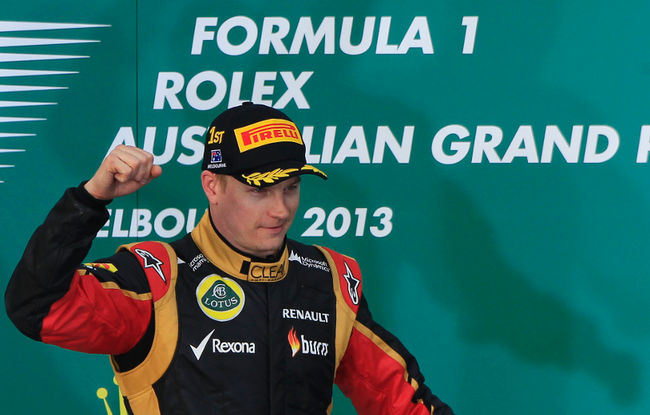 Phew! What a beginning to what might turn out to be one of the most contested championships, with as many as four world champions, all with very realistic possibilities at the title. The Australian Grand Prix has been the season opener for a while now and definitely sheds light onto what one could expect from the season. Kimi won the Australian GP in 2007 and went on to win the championship the same year, Vettel didn't win the season opener last year but still went on to become the champion.
Pit stop strategies have been crucial to winning in Formula 1. This has been proved right yet again in the season opening Grand Prix. The leading drivers started with super-softs in order to pit early and get down to business with the harder tires. Adrian Sutil did not come in for a change of rubber until after 21 laps. It looked great for Alonso after he pitted a lap before Sutil and Vettel and managed to leapfrog them. But in the end, it was Raikkonen's two-stop strategy which paid off.
"I could save the tires and I could go fast when I wanted. It was one of the easiest races to win. Hopefully, we can have more races like this." said the Iceman.
Kimi Raikkonen's emphatic victory could be attributed to the perfectly designed Lotus chassis that didn't feast on the tires, letting the team use a two stop strategy. Only four other drivers finished the race with two pit stops, including the two Force India drivers, who also finished among the points.
"We knew that if the front tyres lasted, we would be fine. I was confident, but you have to get through the start and the first lap and it's the first race, so you never know what's going to happen." Raikkonen said.
Vettel remarked in jest that the only time he saw Kimi was on TV after the race, such was his dominance. The main aspect is that the Lotus isn't eating up the new Pirelli tires as much as the other leading teams. Kimi may well manage to secure adequate points as by the time the other teams sort out their designs, it might be a little too late and he may well go on to clench his second championship.
Sahara Force India may not be in the race to this season's championship, but Adrian Sutil's comeback was definitely intriguing. Sutil impressed, leading mid-race after starting from 11th place on the harder 'medium' tire. But he was too hard too early on the super-softs when he was fitted with them at his final stop and fell back to seventh. The German's best lap time of 1.30.710 compared to that of Kimi's and Vettel's at 1.29.274 and 1.30.409 is definitely proof of this. In fact, he had quiet a presence on television while leading the race for 5 laps. His seventh place finish with just two pit stops points to a chassis that seems to be working well.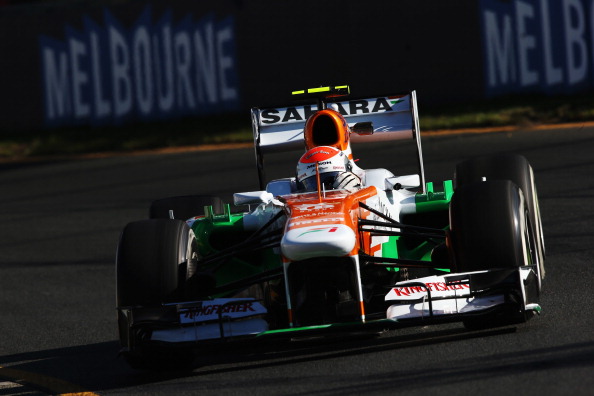 Ferrari however were decisively the quickest team in the pits, with Felipe Massa making the two quickest stops of the race. Their consistency was very impressive – all six of their stops were quicker than last year's record at Albert Park, which were also set by them. Mercedes too tried a two-stop strategy with Hamilton, who seemed to have a chance of victory at one point, but the car's tire wear was too high and the former world champion had to make an unplanned third pit stop and fell back to fifth. The results would hopefully serve as a jolt to both Mclaren and Mercedes, who seemed to have a rather grim start to the season.
It is just the beginning of what seems to be one of the most interesting seasons. If one were to go by what happened at Albert Park, then it might be safe to say that Lotus would dominate, but Alonso and Vettel aren't just going to let Kimi walk away with the cake.