Australian GP Preview Quotes: Here We Go! 
634 //
09 Mar 2013, 09:43 IST
The wait is finally over! The 22 cars will be racing in Melbourne in one week's time. After winter testing proved rather inconclusive thanks to cold and wet conditions, the Australian Grand Prix will give us a definite picture of what we can expect in the first four flyaway races. So, here we have all the drivers and top team personnel previewing round 1 of the 2013 Formula 1 season.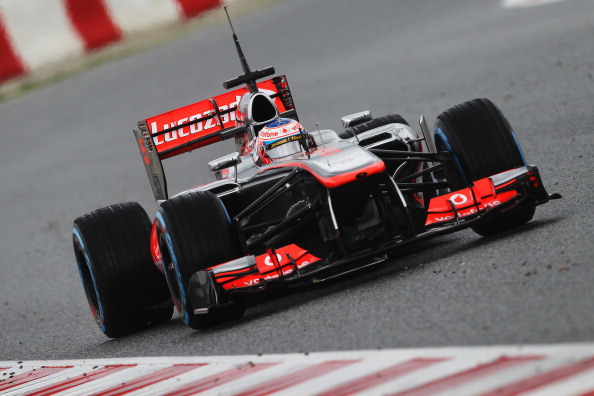 Jenson Button, McLaren
"Wow, I can't believe it's come around already! It seems like only last week that I was standing on top of the podium in Sao Paulo; I really can't believe that we're all getting ready to board flights to Australia. It feels incredible – the time has gone by so quickly.
"But they say time flies when you're having fun, and I've had a fantastic winter: I've never stopped training and working, and I feel incredibly fit and focused ahead of this new season.
"One of the most fascinating things about Formula One is the way it resets itself each and every winter. I've seen every side of that: you can have a terrible winter of testing, then turn up at the first race and be competitive; equally, you can look impressive in winter testing and be nowhere in Melbourne. If you're lucky, it all comes together in the tests and you hit the ground running at the first race. That's always the goal.
"This year, I don't think any team really knows or understands the competitive order. It's been an extremely hard-to-read winter: varying fuel-loads and levels of tyre degradation mean that it's hard to accurately predict who'll arrive in Australia with the best-sorted car. But that's part of the game.
"The start of a new season is always exciting as it's the culmination of months of hard work and planning. I've had some great experiences in Melbourne, having won the race three times, and I love the place. There isn't a better location in the world to be kicking off what will no doubt be a fiercely competitive world championship."
Sergio Perez, McLaren
"It's been an incredibly busy winter. Joining Vodafone McLaren Mercedes was always going to be a massively significant step in my career, but I immediately started to appreciate what makes this team such a consistent winning force: the dedication, motivation and attention to detail is like nothing I've ever experienced before.
"Of course, for me, there has been the additional challenge of getting to know a new car and new engineering systems, and learning the names and roles of the many people I work closely with in the organisation. But it's never stopped being fun and I can already appreciate how useful that learning will be when I arrive in the pit garage in Melbourne to drive the car in a grand prix weekend for the first time.
"On top of all my acclimatisation, our winter has been extremely busy: there's always a lot of work to do when you make significant changes to the car, and having only 12 days to iron out every single issue is never easy. However, we've had a productive three weeks of testing and we're using every available opportunity to further refine the car before Melbourne.
"For me, arriving in Melbourne as a Vodafone McLaren Mercedes driver will be an incredible honour. I've never worked harder over a winter to be ready for the new season, and I'm confident I've done everything within my reach to be ready. Now all I'm waiting for is for the red lights to go out next Sunday afternoon!"
Martin Whitmarsh, McLaren team principal
"In the days leading up to the Australian Grand Prix, it's fair to say that every team member of every Formula One team is looking over the precipice, balancing their hopes and fears, their nerves tensed in anticipation for the long slog ahead. It's a tantalising prospect – and it's one that keeps everyone who loves our sport coming back for more.
"At Vodafone McLaren Mercedes, we've faced a challenging few weeks prepping our new MP4-28 for the 2013 season. The often cold and sometimes wet conditions we experienced during pre-season testing in Barcelona and Jerez made it difficult to operate the tyres consistently within their optimal performance window. That issue, combined with a handful of typical testing setbacks, gave us a few headaches, but as ever our engineers and mechanics did extremely well to complete as much useful running as they did. Well done, boys.
"But it was much the same for all the teams. As a result, anyone who says they already know in what order the cars will line up on the Albert Park starting grid on Sunday March 17th is a soothsayer of rare ability. Indeed, in truth, even after qualifying on Saturday March 16th, no team principal will be genuinely confident of his car's race-spec performance relative to that of his principal opposition until the flag drops and the proverbial stops.
"In addition to that motor racing truism, it's important to remember that our MP4-28 is a new and uncompromising design that we intend to develop aggressively throughout the year. Undoubtedly, it has great potential – and we fly to Melbourne determined to show well and to score points that should establish us in good stead for both the drivers' and the constructors' world championships.
"We're still working tirelessly to bring more pace to the MP4-28's performance envelope, and I believe we'll arrive in Australia in decent shape. Having said that, we at Vodafone McLaren Mercedes never under-estimate our competitors, and we're certainly not under-estimating them now. As I say, the MP4-28 is a new and uncompromising design, and I have great confidence that our design, development and engineering teams will work tirelessly to shave tenths off its lap times for Melbourne, and for Sao Paulo, and for everywhere in between."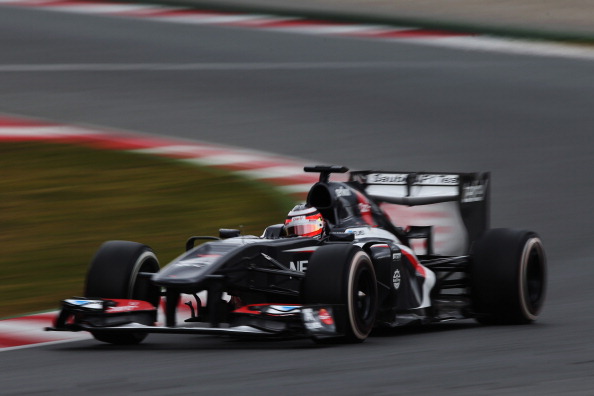 Nico Hulkenberg, Sauber
"Finally the start of the season is coming closer. I left Europe yesterday. I'm really looking forward to this race, as Australia is always one of my favorite Grands Prix, and Melbourne has a very special atmosphere, so I'm keen to be there. I also like the track which is not a permanent circuit. We are driving around a lake in a park and, especially during the drivers' parade, you feel very close to the fans.
"The track itself is very challenging for the drivers. It has got a lot of bumps and you have to know how best to deal with them. In terms of competitiveness, the final Barcelona test showed we are quite well prepared but still have some homework to do, and that we still have room for improvement in certain areas. But I'm confident the baseline is good. I'm really looking forward to racing against the usual grid and finally get a clear picture of where everybody stands with regard to performance."
Esteban Gutierrez, Sauber
"Now we have finalised the pre-season testing, I feel very grateful for the work of every team member and the opportunity to get up to speed with the basics of F1. Melbourne will be my first race in F1 and I'm sure it will be very special. It's a track that I don't know, but I'm confident I will be able to learn it quickly in the free practice sessions.
"Competing in a Formula One race is the next step in my career, and that's what I need to focus on. One of the things that I need to do is feel natural and relaxed in my surroundings so I can focus on the most important elements during the weekend. I feel I have a good base for the start of the season, but, of course, I will keep on working as I have areas where I can improve. My goal is to exploit the car's potential and finish consistently within the points."
Tom McCullough, Sauber head of track engineering
"We have had a very productive pre-season test programme completing 5,308 km, which is a credit to all those involved with the design, manufacture and operation. Nico and Esteban have quickly settled into their new working environment and have already established strong working relationships within the team, which is very important. You never know exactly where you sit compared to the other teams during winter testing, but importantly the C32 has performed as expected which is encouraging.
"Melbourne is a typical street circuit with significant track evolution. It is very important to have good braking stability and a car that performs well in the low to medium speed corners. The layout of the track also requires the car to have a good change of direction. It will be interesting to see how the new generation medium and supersoft Pirelli tyres perform at a track with less high-speed corners than our two test tracks. It is important we maximise our full potential from the start of the season, as all the signs are that the grid will continue to be close. Overall the whole team is confident and looking forward to getting out there and starting the 2013 racing season."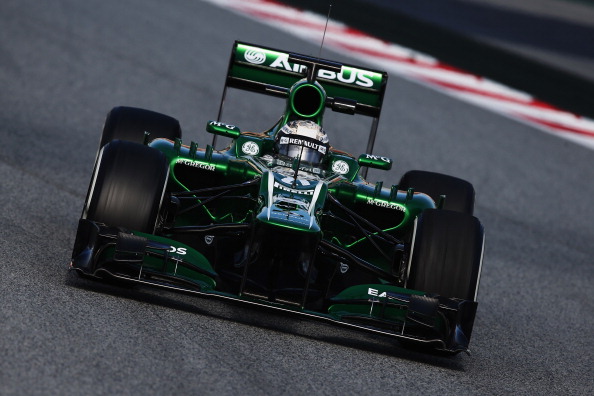 Charles Pic, Caterham
"I'm looking forward to returning to Melbourne, this time for my first race with Caterham F1 Team and I think it's going to be a good weekend.
"Melbourne itself is a very nice city. It's good to go from the end of the cold European winter to the hotter weather of Australia and even though the hours you spend flying mean you arrive feeling a bit destroyed, it's the same for everyone and I'm feeling good physically and mentally so it won't be an issue.
"The circuit itself is very cool. It's quick but as it's a temporary street circuit the cars run with high downforce and it's a good challenge to get a really clean lap in. FP1 is always quiet as the track is very green for the early part of the session, but it evolves a lot over the weekend and you need to time your qualifying lap right to make the most of the rubber that's being laid down.
"After the tests we're definitely ready to start racing. We have a good idea of where we're going to start out and I think we have a very interesting season ahead of us. Whatever happens, I'm enjoying myself in Caterham and it's great to be part of a team that has such an exciting future ahead."
Giedo van der Garde, Caterham
"Honestly I can't wait to get started. Melbourne will be my first Grand Prix start and, even though it's taken a while to reach this point, I'm completely prepared and really looking forward to getting back to racing.
"Having spent a lot of time with the team last year nothing was new to me when I moved up to the race driver position, but it's still a different world, being a race driver rather than a reserve, but I'm enjoying every minute. I finished off 2012 with a win in Singapore, and, while we're all realistic enough to know we're not going to be fighting at that end of the grid, I also know I want to be in the right position to take advantage of anything that comes my way when the lights go out.
"Over the season, I know Spa is going to be a great race as it's so close to home, but for me the most exciting moment of 2013 will be when the lights go out in Melbourne and everything I've dreamed of for so long comes true. I've worked hard all winter and in the tests to prepare myself and I'm ready, physically and mentally.
"Before it all gets serious in Australia I also want to take this chance to thank everyone who has helped me reach this stage of my career. McGregor have played a big role in helping me become and F1 driver, so thanks to everyone there, and thank you to all the people at Leafield. Caterham F1 Team is a family, a very cool group of people who have a long-term plan that will come true, and if I can help the whole team achieve its goals then that would be a good way of saying thanks."
Cyril Abiteboul, Caterham team principal
"Australia will be a proud moment for the whole team. 2013 is our fourth year in F1, the first with our new livery and the first season start since we moved into Leafield.
"On the surface it may look like we're starting 2013 in a similar position to 2012, but inside the team it is very different. We have a base in Oxfordshire in which we now control all elements of the design and production in-house. The wind tunnel we use has been upgraded to meet our exact specifications and is now producing results that turn into definite improvements. We are continuing to improve the efficiencies and working practices within the team so we can compete both on track and as a viable business with a secure long-term future and we are bringing in talented people at all levels to keep pushing us forwards.
"We also have two new drivers for 2013, Charles Pic and Giedo van der Garde. Both are young, determined to succeed and eager to help the team achieve its goals. At the end of 2012 we were a central part of the F1 show, and I have told both drivers to be ready to be part of the show in 2013, maybe not right at the start, but with what we have coming to the car during the season, we can be confident that we are going to attract interest in us, for the right reasons.
"We have the facilities, we have the people and we have the infrastructure we need to take the next step forwards. We will do that in a calm, measured way, one that is grounded in a realistic view of the highly competitive world in which we operate, but we will do it with the greatest possible level of energy, passion and enthusiasm. It feels like the 2012 season finished only yesterday, but we cannot wait to start racing again!"