Conclusions from the Australian GP
710 //
20 Mar 2013, 16:25 IST
The 2013 Australian GP was an entertaining beginning to the 2013 F1 season. Here are five things we can observe and conclude from it.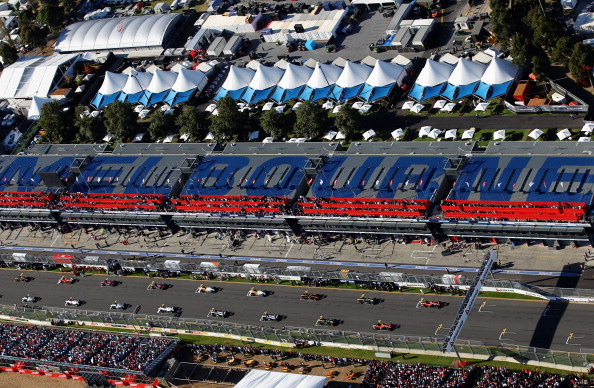 1. Three pitstops. That's what Pirelli wanted this season. But as displayed by Kimi, teams would benefit out of a two pit stop strategy as the difference in speed of old vs new tires will not save enough time to do a pitstop.
Hence, drivers would rather stay out and finish the race than an extra third pitstop.
2. Super soft tires. No one can beat Red bull in that. But their setup doesn't work on the harder tires. So, their race pace is compromised. Adding to their woes are the limitations of DRS use. But there is some time left before Newey finds an innovative solution and they start dominating.
3. Don't underestimate the likes of Lotus, Mercedes or Force india. They have good drivers, and in their consistent search for improvement, they may make it to the podium.
4. No one has been able to find a way to match the launch speed of the Ferrari during the start. Both of the cars had an amazing start and quickly gained positions. They will continue it in the coming races and will be important to compensate their bad qualifying performance.
5. The last team in the grid, HRT, is gone and its competitors Marussia and Caterham look to be still significantly behind other teams. Three years in F1 and still in the same position? That's disappointing and serves no purpose. Hope they do better this season.
The Malaysian GP is just a few days away. Its conditions are always tenuous for drivers and teams. Let's see if the above conclusions are good for this as well.