#7 The classy- Mercedes AMG Project One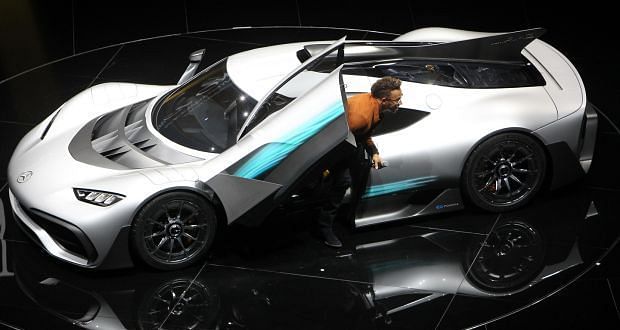 This car has been nicknamed as the Project One Hypercar, this model has been manufactured to provide a direct link between the German car makers successful F1 racing activities and its road car wing.
The car is powered by a turbocharged 1.6-litre V6 petrol engine and has an electric motor set-up which is currently used by W08 Formula One race car. The car is equipped with 7-speed dual-clutch transmission, kicks out 577 break horsepower and the interior luxurious seats are wrapped in Nappa leather.
The car is inbuilt with interior night package and has all the possible facilities including the trim in matte black carbon fire. This custom model is thought to have cost Hamilton around $2.7m and can accelerate up to the top speed of 198 miles per hour and can go from 0-60 in an estimated 3.5 seconds. Too quick to imagine really!