F1 2013: A peak into the future
751 //
07 Dec 2012, 11:18 IST
Gone was a great 2012 season and coming is another great season of Formula 1. 2013, like all Formula 1 seasons, is going to be full of excitement, anticipation, rivalry and a lot of competition. But how are the drivers going to be? Are they going to be in their present form or are they going to step up the speed and race for greater victory? Or will their cars not keep up to their rivals. The 64th  season of Formula 1 racing is sure to provide the audience with the promised excitement. Eleven teams, twenty-two drivers, nineteen Grand Prix and millions of fans – 2013 is surely a season to wait, watch and enjoy.
Red Bull Racing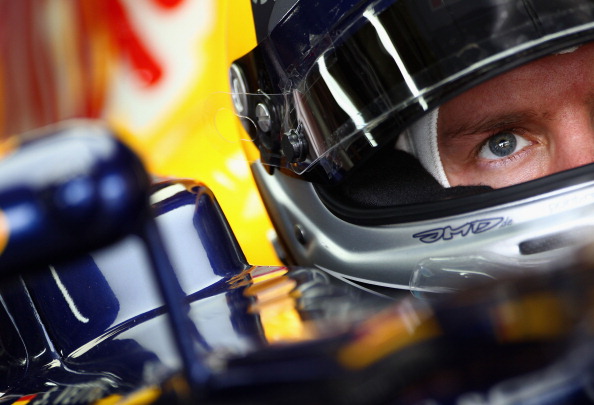 Renamed as Infinti Red Bull Racing, they have the best possible line up. With young triple world Champion Sebastian Vettel still in full control behind the wheel and along with support from Mark Webber, this team is well equipped to not break their hold on the  constructor's championship. Adrian Newey's expert advice in technical issues still remains their strongest point. Without any change in their drivers and engines, Renault, Red Bull are surely going to "Bully" their rivals in terms of speed and strategy and will be the favorites in the 2013 championship.
Scuderia Ferrari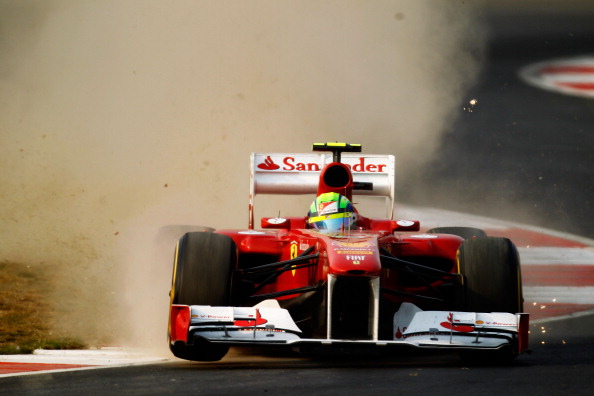 This is a team whose legacy speaks for itself. With a record 16 constructor's championships under their belt and a history of legends behind their wheels, Ferrari is surely a team which cannot be out of competition. A team famed for its crucial strategic deployments and great racing minds, Ferrari can never let any season go without its mark. When 2011 saw the clear dominance of Red Bull, critics claimed the "Prancing Horse" had lost its vigor. But 2012 was a slap on the faces of the critics. Fernando Alonso's great racing grit and team principal Domenicali's racing mind, Ferrari gave the Red Bulls a run for their money. Not letting the Bulls get an easy victory, Ferrari, finished 2nd in 2012 constructor's championship and Alonso narrowly missed his Championship title by a mere 3 points.
Vodafone McLaren Mercedes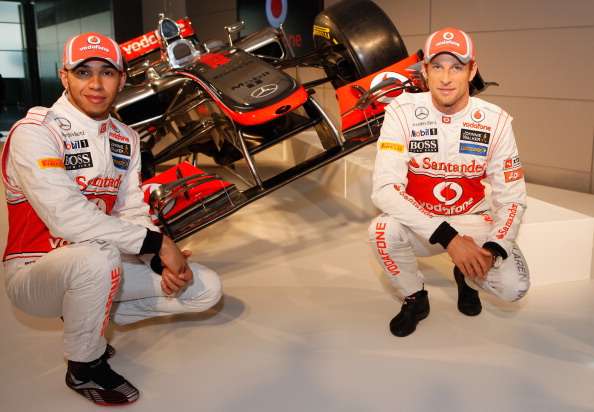 This British team is another legend in its own right. Having 8 constructor's titles in their kitty and having had legends like Ayrton Senna, Alain Prost, Nikki Lauda drive for them, Mclaren has created a firm place in the world of Formula 1. Pursuing season 2013 without lead driver Lewis Hamilton is a bit depressing for the team. But incoming replacement for Hamilton, Sergio Perez, is a man to watch. Driving his Sauber to an impressive 2012 Malaysian Gran Prix podium, Perez captured not only millions of fans, but also secured his position as the replacement for Hamilton in the Mclaren family. And the ever consistent Jenson Button can hardly be ever pointed at. Maturity in driving is what one sees in his race. With a World Champion, an emerging star, and a powerful Mercedes engine in their deck, Mclaren is bound to raise the level of competition very high.
Lotus F1 Team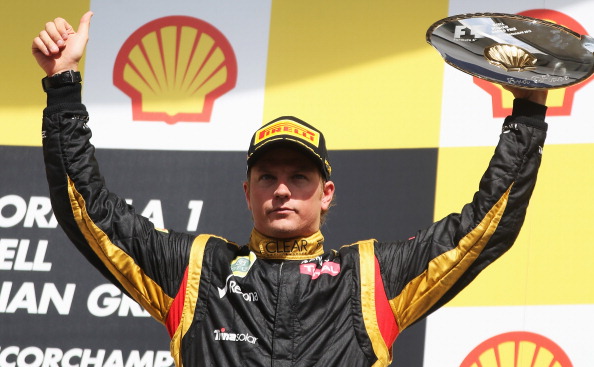 Another British team to watch out for in the 2013 season is team Lotus. Featuring former World Champion, Kimi Raikkonen, along with GP2 series winner Romain Grosjean, the Lotus team was back on track in style. The rejuvenated Lotus was back with a new name, new drivers and on top of all, new spirit. Driving to podiums in many races and helping "The Iceman" capture his first win after his comeback (Abu Dhabi Grand Prix), Lotus has shown the mettle to be an opponent not to be ignored in the 2013 season.
Mercedes AMG Petronas F1 Team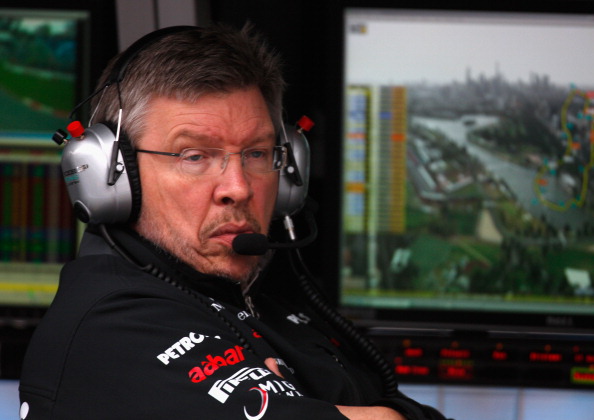 Even after having legend Micheal Schumacher behind their wheels and promising youngster Nico Roseberg, Mercedes couldn't show the much needed spirit expected from them. Finishing 5th in 2012 constructor's title, the Mercedes' win in Chinese Grand Prix by Nico Roseberg couldn't help much to elevate the status of the team. But 2013 promises Mercedes much more. With the latest signing of former World Champion, Lewis Hamilton, this team is re-energized. Having Ross Brown as their team principle is a boon indeed. A man who single handed made Jenson Button claim his maiden World championship title(2009), has claimed that he would produce similar deeds with his latest signing. The 2013 season may thus see the awakening of the sleeping German giants.
Sauber F1 Team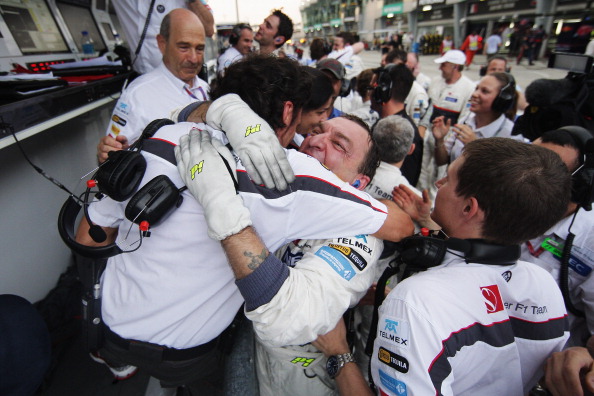 The team may have had many issues regarding its ownership, but on the track, they seemed to have fared well above expectations. With the young blood Sergio Perez and Kamui Kobayashi guiding their cars into a couple of podium finishes, Sauber has definitely shown it can't be considered a minnow. And 2013 is a more promising season for Sauber when they will have a racer who has been in phenomenal form, Nico Hulkenberg, the man behind the sudden rise in the performance of Force India. With good drivers in their line up, Sauber may not give the big teams much trouble but at the same time will not let go without a fight in the 2013 championships.
Sahara Force India F1 Team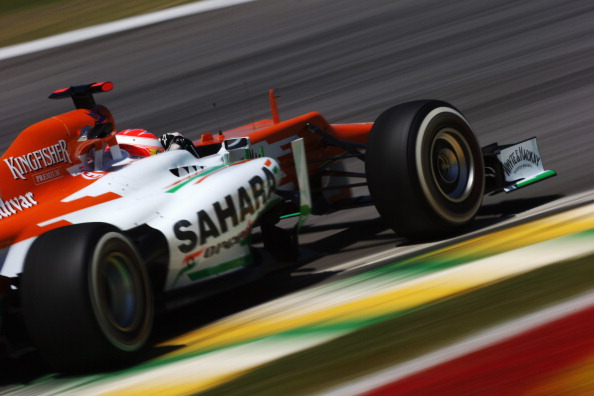 Our very own Indian F1 team is rising in its reputation, unlike its owner Vijay Mallya. Drivers Nico Hulkenberg and Paul Di-Resta have contributed exceptionally for the rise of this team. 2012 season was an exceptional season for this Indian team. Setting India's feet firmly in the world of F1, Force India has shown the maturity and commitment missing in most of the well established teams. The 2012 season made the true force emerge out of the team and this force did not go unnoticed. Earlier seen as a minnow, the Force India team is now posing a threat to all. With star driver Nico Hulkenberg changing sides and going to Sauber in the 2013 season, Force India have slightly stumbled in their steps, but with a firm team of experts and Paul Di-resta still in the team, Force India can no doubt still produce wonders in the 2013 season.
Thus, 2013 truly promises to be a season worth its wait. With many changes in the driving seats between teams, each team now has become strong in its own department and ready to give its rivals a hell of a challenge. The 2013 season promises the much awaited panache and razzmatazz for the audience. So let us all put on our racing helmets and wait for the 17th of march, when the speed demons grace the earth and rip off speed limits.