F1 2013 - Season Preview
848 //
11 Mar 2013, 13:18 IST

It's that time of the year when every F1 fan around the world begins to suffer from sleepless nights and is gripped with an inescapable sense of nervous anticipation. With the F1 season round the corner, one question is constantly revolving in their minds – 'Who will come out on top at the end of the season?'
The last three seasons have undoubtedly belonged to Sebastian Vettel and Red Bull. Fernando Alonso may have come close on two occasions, but he still has yet to be able to beat Vettel and secure a third World Championship. It is widely being expected that this year too may go pretty much the same way.
History has told us that not much stock should be put on pre-season testing results, as the teams are still trying to find the right set up and are constantly making technical changes in the cars. But for a fan, eager for an insight into what could possibly happen in the upcoming season, the pre-season testing is his biggest source.
The two pre-season tests conducted at Barcelona paint a very interesting picture. The top four teams have not had the kind of superiority level over the rest of the pack as we have come to expect of them in the recent years. Mid-field teams such as Mercedes and Force India have given more than strong showings, with Sauber also hot on their heels.
In fact, the only team which has surprisingly looked off the pace in the winter testing has been Red Bull. While most other teams have been able to improve quite considerably on the pace they had set at this time of the year last time around, Red Bull has struggled to make any substantial improvement. But, it would be a folly to write them off even before the season has begun, especially when they have the likes of Adrian Newey in the headquarters constantly working on improving the car.
Ferrari, on the other hand, for once has actually looked extremely dangerous. Alonso himself in a press conference felt that this year's car was pretty quick and they expected to do much better, in comparison to their performances since 2007. Felipe Massa too was very pleased with the way the car was shaping up, and though there were a few glitches yet to be sorted out, he felt reasonably optimistic about their chances.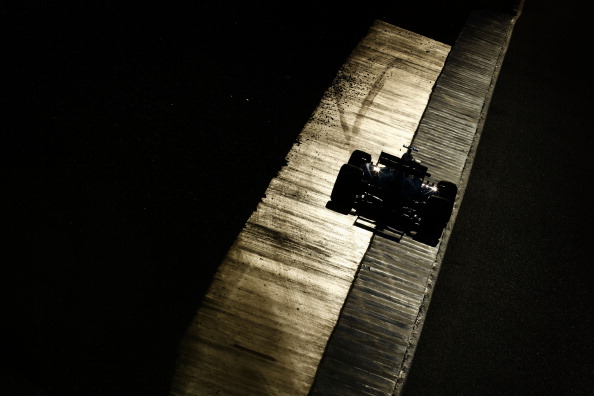 McLaren, too, are another team looking to recreate the magic that won them the constructor's title in 2008, and with a fresh line–up which sees young Mexican Sergio Perez replace Lewis Hamilton, they too will be hoping for an upward rise in their fortunes. For them, though, the winter testing has resulted in making it a bit difficult to predict how their season will go. Obviously, their car has the quality necessary to go the distance, and Jenson Button has already started to squeeze the best out of the car. But the real quandary lies with Sergio Perez. It is never easy for any driver to quickly get accustomed to the workings of a new team, and especially for one as young and relatively inexperienced as Perez. That may hamper his chances in the early part of the season as he comes to grip with the car. But if he does get accustomed to the car within the first race or two, then he may just be able to pose as a serious threat for the title.
The perennial dark horse, Lotus, will also know that there is quite some work to be done. They have shown that they have a great deal more pace than they had last year, and despite the slower pace last season, they nearly upstaged the likes of Ferrari and McLaren. While that should hold them in good stead this year, they still only have produced flashes of brilliance but have not been able to really produce a consistent run of good lap times. Another problem that they will have to iron out will be their lack of qualifying pace, which really undermined Kimi Raikkonen's title bid last year.
The one team, though, which really impressed one and all has been Mercedes. Ever since its entry into the sport in 2010, they have never lived up to their expectations, apart from a win for Nico Rosberg in China last year. This year, though, they mean business. Their pace throughout the winter testing was astonishing, especially on the last two days of practice when Lewis Hamilton and Nico Rosberg set the fastest times we have seen at Barcelona in recent years, faster even than Raikkonen's lap record at this track. This should set them up for what could potentially be a brilliant season, even though new recruit Hamilton had said at the start of the year that they do not expect to challenge for the title until 2014.
The mid-field pack, too, of last year, consisting of Force India, Sauber and Williams should be pretty pleased with their showing in winter testing. Force India, in particular, should be very happy. Paul di Resta has been pretty quick and Adrian Sutil, making his re-entry to the sport, already began to turn in consistent lap times. For Sauber, Nico Hulkenberg has been impressive already, managing to squeeze himself into the top 6.
The 2013 season will also be seeing some technical changes. The revolutionary double DRS, introduced by Mercedes, has been banned. The free use of DRS in practice and qualifying too has been limited to only the DRS straights for the race. Also, the teams have been provided with an option to alleviate the ugly 'step noses' on their cars, which made an appearance last year.
The 2013 season is definitely going to be high on octane and excitement, and you could expect to be left breathless come November, when the final race of the season is played out in Brazil. Right now, at this stage though, it is too close to tell, and until then, all that F1 fans should do is buckle into their seats, for this is going to be one wild ride!