#1 Verstappen takes the Win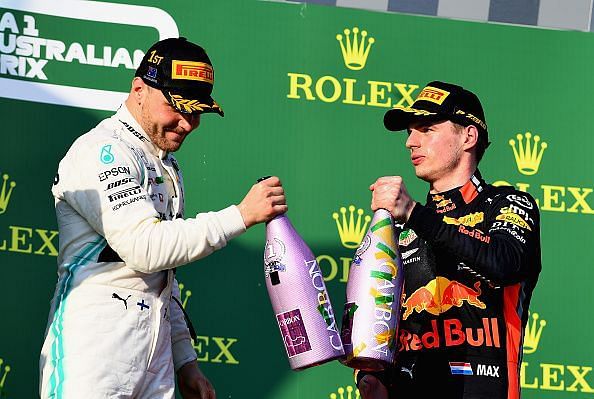 After what was a surprisingly promising start by the all new Honda-powered Red Bull of Max Verstappen in Australia, it's cleared that the Dutchman has a spring in his step and that he will be consistently competitive this year.
Last time around in Bahrain, Verstappen was the victim of a transmission failure that forced him out of the race, just like 2017 where a brake failure destroyed his race. Ironically, Verstappen's best finish in Bahrain to date has been a P6 with Toro Rosso in 2016.
That being said, it seems like Verstappen has shaken off the bad luck that plagued him in the middle part of last season and that he will be able to shake off his bad luck in Bahrain this Sunday.
Last year, it took Mercedes until Azerbaijan to win a race, and this time while we see Ferrari doing well in Bahrain, we think that the top spot will be reserved for the currently on fire Max Verstappen.
Leaving Renault in the dust, Verstappen has embraced Honda in this new era and with a fresh and free attitude, we see Verstappen outlasting the Ferraris, Mercedes and his teammate Pierre Gasly to get Red Bull's first win of the year in the desert circuit of Bahrain.