F1: Title Predictions - Isn't it too early?
770 //
23 Mar 2013, 11:30 IST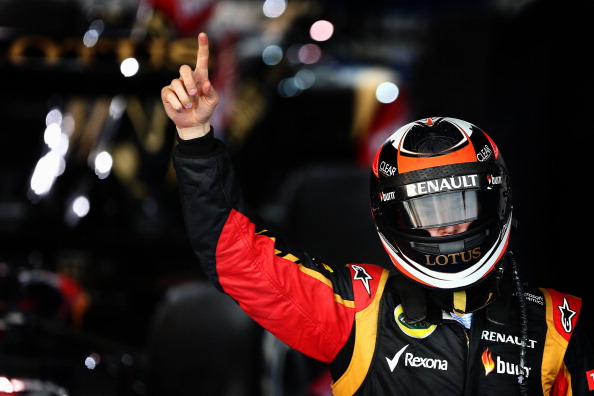 Many of us would have come these titles in many websites and new links:
"Kimi wins Australian GP"
"Lotus is faster than Redbull"
"Kimi to win 2013 championship"
It's ironical how people still state the above things just after the 2012 season, where a mighty lead by Alonso was crushed by Vettel, who ultimately took home the championship.
It's very, very early to comment on such matters. Kimi might have won the first race with a huge margin over Alonso but does that prove they were actually so fast in Australian GP?
Lotus and Kimi went ahead with their two pit stop strategy, which worked out for them. After the race finished, I was looking at some earlier articles. One quoted by Pirelli "Two-Pit stop possible in Australian GP". So, it's wrong to say they have taken a risk. Both Pirelli and Lotus have known and trusted their findings about the tires.
The other teams didn't want to bet on their cards, but they should have at least opened to find out their cards! A set of Aces was waiting!
Agreed, Lotus looks to be in a good position and their upgrades in Malaysia seem to work in their favour. So, they are a strong contention for the race. But never forget two teams – Red bull in qualifying and Ferrari in race.
The previous seasons have displayed the superiority of Red bull. Adrian Newey and his team can innovate and adopt. Any significant concept incorporated in their rivals can quickly be designed and tested in their car, only to work better than the original one.
Meanwhile, Alonso and Ferrari never lose hope and continue fighting. Also, one of the best examples of domination is Brawn GP. Mr. Brawn has waited for 2013 to showcase his new innovation and with Hamilton behind its wheels, they can be a serious consideration.
So, it would be unwise to comment about the championship at this early stage. Who knows, we can have different winners in different races like last time!
"Its not over until its over"