Ferrari accept Vettel pass was legal
698 //
30 Nov 2012, 17:34 IST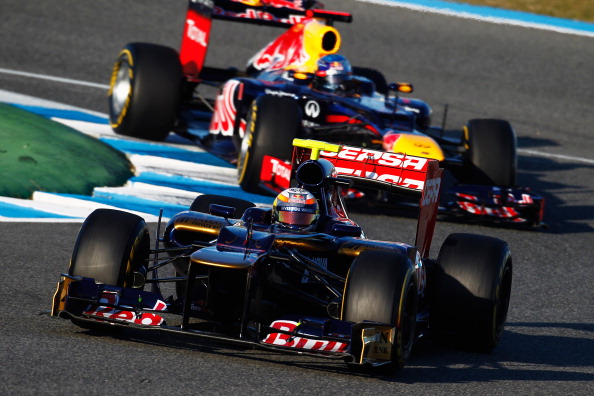 Sao Paulo - Formula 1 team Ferrari Friday accepted FIA's explanation regarding Sebastian Vettel's pass of Jean-Eric Vergne in the Brazilian Grand Prix on Sunday, accepting the matter is now closed.
Ferrari wrote to the world motorsports governing body FIA Wednesday asking for official clarification about the move despite evidence on the internet showing that a green flag was being waved, making the pass legal.
"The request for a clarification from the FIA, regarding Vettel's passing move on Vergne, came about through the need to shed light on the circumstances of the move, which came out on the Internet only a few days after the race. The letter to the FIA was in no way intended to undermine the legality of the race result," read the Ferrari statement.
"We received tens of thousands of queries relating to this matter from all over the world and it was incumbent on us to take the matter further, asking the federation to look into an incident that could have cast a shadow over the championship in the eyes of all Formula 1 enthusiasts, not just Ferrari fans."
"Ferrari duly takes note of the reply sent by the FIA this morning and therefore considers the matter now closed," it said.
Red Bull's Vettel won the Formula 1 drivers' world championship by being three points ahead of Ferrari driver Fernando Alonso.
Had Vettel's move been made illegal, he would have lost the championship to Alonso.