Force India's top five finish: Dream or destiny?
1.27K //
22 Mar 2013, 12:35 IST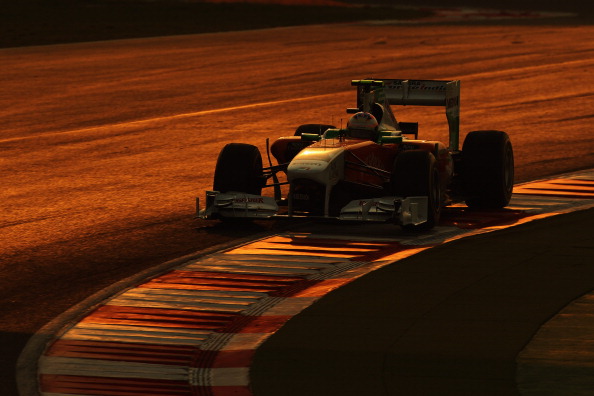 Right from the day the news of Vijay Mallya acquiring the Spykar team, along with Michiel Mol reached our ears, we have been secretly vying for Force India. When Sahara India Pariwar acquired a 42.5% stake in the Force India F1 team in late 2011, the Indian connection just grew stronger. While winning the World Constructors' Championship may still seem to be a fantasy, if the current fifth position in the constructors' standing after the Australian Grand Prix is any indication, Force India may indeed be on its way to a top five finish in the 2013 Formula One season. If this surmise seems to be too far-fetched to you, the following arguments may help cultivate a spark of optimism in your heart.
Factor 1: One less team
After a record number of 12 teams participated in the 2012 season, the 2013 season is going to feature only 11 teams. You may argue that the HRT F1 team, which was omitted for the current season, was anything but a strong contender, having finished last with 0 points last season. Well, of course you are right, but even Force India had finished 10th with 0 points in its inaugural season in 2008 before moving up to the 6th position in the 2011 season.
Factor 2: The drivers
The 2013 season has witnessed the comeback of Adrian Sutil to Force India after being replaced by Nico Hülkenberg last season. While that may have had more to do with the chain reaction that Michael Schumacher's departure from the Mercedes AMG team started (Lewis Hamilton left McLaren for Mercedes AMG -> Sergio Pérez left Sauber for McLaren -> Nico Hülkenberg left Force India for Sauber); he nevertheless brings years of experience with him to the team, having been there right from the Spykar days of yore.
Paul di Resta has also gradually risen the ranks in the Force India team, starting as a test driver in 2010 before playing second fiddle to Sutil in the 2011 season and ultimately taking over the reins from Sutil in the 2012 season. And given that he had defeated Sebastian Vettel to win the 2005 Formula Three Series, you can very well imagine the tremendous potential this lad has.
Factor 3: The car
While quite a few of Force India's competitors', primarily McLaren, seem to be having a plethora of problems with their new car, Force India's VJM06, a completely redesigned version of the previous VJM05 car, has been a revelation for the team.
Factor 4: Learning curve
If you have been following Force India closely, you must have noticed how the team has gradually been improving its standings in the constructors' championship. It started off with a 10th place finish in the 2008 season but grabbed 9th, 7th, 6th and 7th positions in the seasons that followed. While the 7th position last season may seem to be a step back, we must remember that the 2012 season was not only one of the most competitive in the recent history of Formula One, but Force India's points tally also went up from just 69 in the 2011 season to a respectful 109 last season: a commendable improvement, no doubt.
Factor 5: Fantastic start
If you are a believer in the saying "Morning shows the day", you will know what we are talking about. The Australian Grand Prix marked the best ever start to a F1 season for Force India, with Sutil and di Resta coming 7th and 8th respectively and hopefully, it will just get better from here.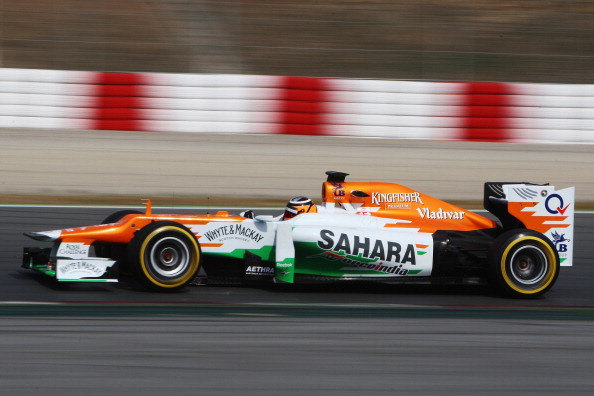 Factor 6: Competitors
So, is Force India really going to improve its Constructors' championship standing from last season's 7th to 5th this season? Analyzing its close competitors may provide us with an answer.
Firstly the bad news. There are at least three teams which will definitely have a much better standing than Force India: Red Bull, Ferrari and Lotus. While Red Bull has won the Constructors' championship 3 times in a row, Ferrari and Lotus have Fernando Alonso and Kimi Räikkönen respectively, who seem to have carried forward last season's superb form to the 2013 season as well.
But Williams, which came 8th last season, is in a bad state, with their main driver Bruno Senna, the nephew of the iconic Ayrton Senna, having left Formula One for the World Endurance Championship. Valtteri Bottas, who replaced Bruno, is a newcomer, which only makes matters worse for Williams.
So, we are now left with McLaren, Mercedes and Sauber who finished 3rd, 5th and 6th last season. If Force India has to come 5th, it must do better than at least two of them.
Now, Sauber will find the going tough with a completely new set of drivers in the form of Nico Hülkenberg and Esteban Gutiérrez. This may enable Force India to easily bridge the 17 points margin that separated the two teams last season.
McLaren, too, has had two fatal setbacks in recent times, which is good news for Force India. Firstly, Lewis Hamilton left McLaren for Mercedes and was replaced by Sergio Pérez, who will find Hamilton's shoes too large to fill. Secondly, their MP4-28 car has been giving their drivers and design team nightmares.
Overcoming the onslaught of Sauber and McLaren will take Force India up to the 5th position. But coming 4th will be a tough nut to crack, as Mercedes is a much stronger team this season, with Lewis Hamilton providing a potent replacement for the ageing Michael Schumacher. Hamilton and Rosberg will pose a stiff competition to Force India's Sutil and di Resta.
So what is the final verdict? Well, we will have to wait till the Brazilian Grand Prix of November 24 for that. But going by the present scenario, a fifth place finish for Force India seems to be very much on the cards. And if Paul di Resta's comments that the team was targeting a fifth place finish this season is anything to go by, even Force India seems to agree with us. So just wait and watch.