Formula 1: Forgiving ambitions, and mergers & acquisitions
972 //
25 Jul 2013, 06:10 IST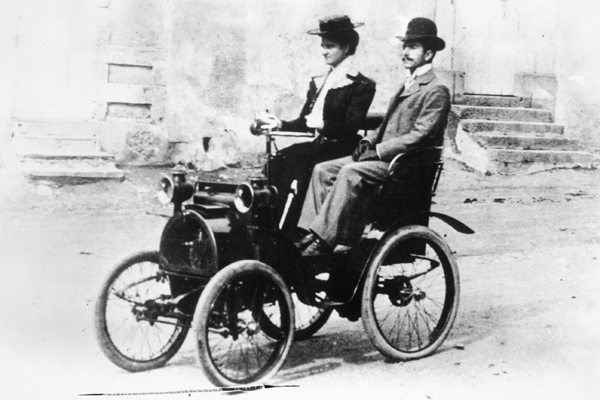 Racing is a generic addiction. People always want to be the best, and regardless of who they are or what they do, they want to be ahead of their nearest rivals. Racing, as such, has been on an evolution. Historically, we can look at various epics, including Homer's writings where there have been mentions of a one off race using Chariots, Horses or even other methods as per their availability.
It has never been that racing is only restricted to the modern day Europe or the States of the West. There have been several instances of the races, that has been written and witnessed, by the people in the Far East as well. When such an event occurs, it is never down to one particular individual, it's down to a combined effort of the people who organise, and makes sure that the required components, and machineries are ready on time. It has been always understood that no driver, regardless of their talent, can win races, only with their traits. It takes a toll on the team, and together they achieve success.
Someone told me that, the first form of racing happened way back in 680 BC, an Olympic event as such, where fans would throng to the streets, to witness racers taming the chariots. It has been a major event, and the opposing fans would end up colliding, or even killing the opposite section. It was down to the teams, and teams normally would bargain with the racers, and would offer them some form of salaries to ride their chariots.
Another example is that of George Bouton, and his attempts to start a motor racing competition. In what was termed as the 'World's First Motor Race', where an engine was attached to a tricycle, Bouton arranged an event somewhere in 1887. Unfortunately though, he ended up as the only participant. However, 8 years later, we had our first race between Paris to Bordeaux, a 48 hour event, where the cars were racing at speeds of 24 Km/h. In modern terms, this can be termed as 'meh!', but it was the start of an exciting journey.
The first real Grand Prix, featuring 32 cars, happened at Le Mans in 1906, and the event took around 48 hours to complete. A massive crowd reportedly witnessed this event, and due to the anomaly of the event, the roads took much of a beating, as the temperatures were reported to be high. Several drivers had issues with their vision, mainly due to the short wheelbase of the cars, and the smoke coming from the front tyres had a tiring effect to their eyes.
The race was also so extreme, and the drivers were committed to come out on top, that in spite of the injuries that certain drivers suffered, especially to their eyes, they were given cocaine during the pit stops, and managed to continue. The winner of the Grand Prix was Ferenc Szisz, a railway engineer, who left his job in the railways, to join Renault. Szisz's talent was recognized by a person named, Louis Renault, who gave him the job of a rider's mechanic during his initial days with the company.